Are you thinking of wearing black lipstick in the days leading up to Halloween but are not sure how to sport the look, how to style the rest of your makeup with it, or whether it's even appropriate? To answer the last question, all's cool on Halloween and there's no wrong way of doing things. As for the first two, we're taking our beauty inspiration today from TV actress Troian Bellisario as she joined her pretty cast mates for the special Halloween episode screening of her show "Pretty Little Liars" at the Hollywood Forever Cemetary in Los Angeles, California on October 15, 2013.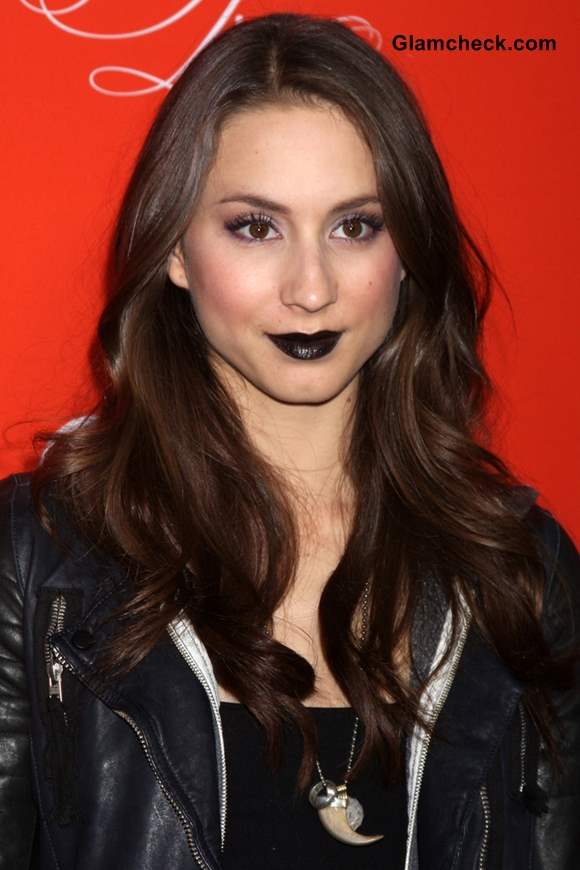 How to Sport Black Lipstick like Troian Bellisario
Troian wore a black lippie with class. She teamed it with starkly done up eyes, a faint purple eye shadow and delicate blush. Black is actually a very sensual color for a lippie but it can be a little challenging figuring out how to do the rest of your makeup with it.
Take a page out of Troian's book. The black is already a very bold color so it is an excellent idea to tone down the rest of your makeup palette. A hint of blush is all you need. And rather than heavily line the eyes, just apply a little mascarra to open up your peepers.
As for eye shadow, you can go nude but it would look better if there was just a hint of color there too, something from the darker side of the palette but in a very, very faint shade. It will add sparkle and an air of mystery to your avatar.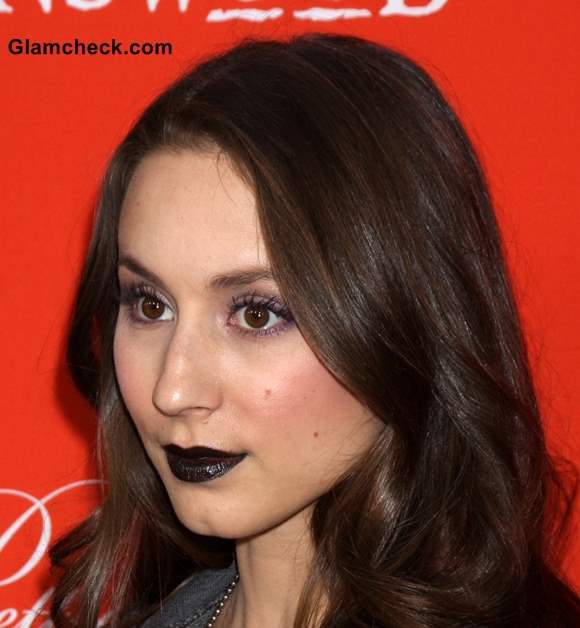 How to Sport Black Lipstick Gothic Look
Not everyone wants to go all deadly and dramatic with makeup for a Halloween look. And sometimes, you can't even if you want to like, say, at work where the management doesn't mind a small expression of the holiday but doesn't want employees to go overboard. This look is perfect for such times.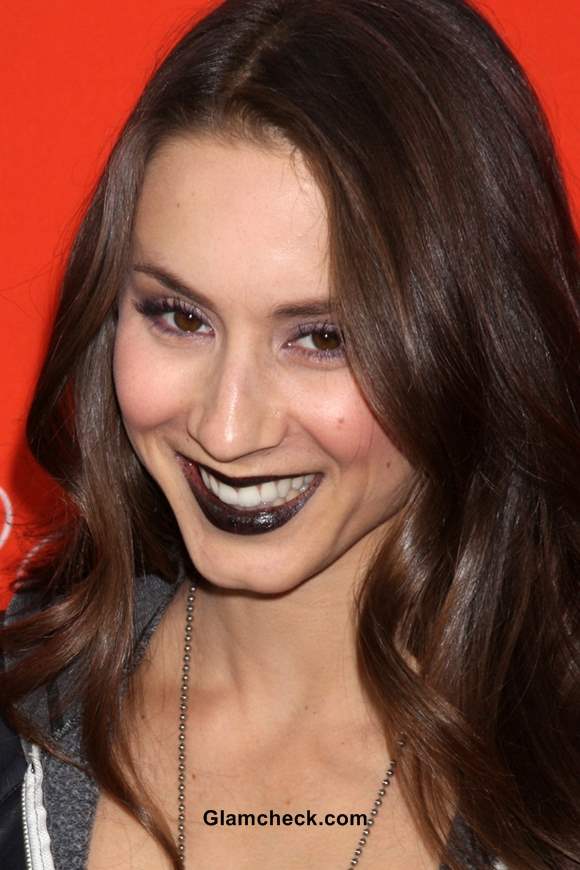 Black Lipstick 2013 Troian Bellisario
Don't forget to sport black elsewhere on your outfit too to infuse your look with even more of a Halloween spirit. Go with a black skirt, black shirt and black pumps for work. Change into your little black dress for an evening out. For a casual day, you can wear your regular blue denims and pair it with a black tank top and maybe even a black leather jacket if you want to emulate Troian's look completely.
Image: Shutterstock