Shorts are a wardrobe favourite around the world and with most women. It doesn't matter whether you're a diehard fashionista or a laidback kinda girl who just wants to be comfortable, shorts form an indispensable part of any wardrobe and can offer verstatile looks ranging from cute and sweet to red carpet sexy to edgy rocker chick.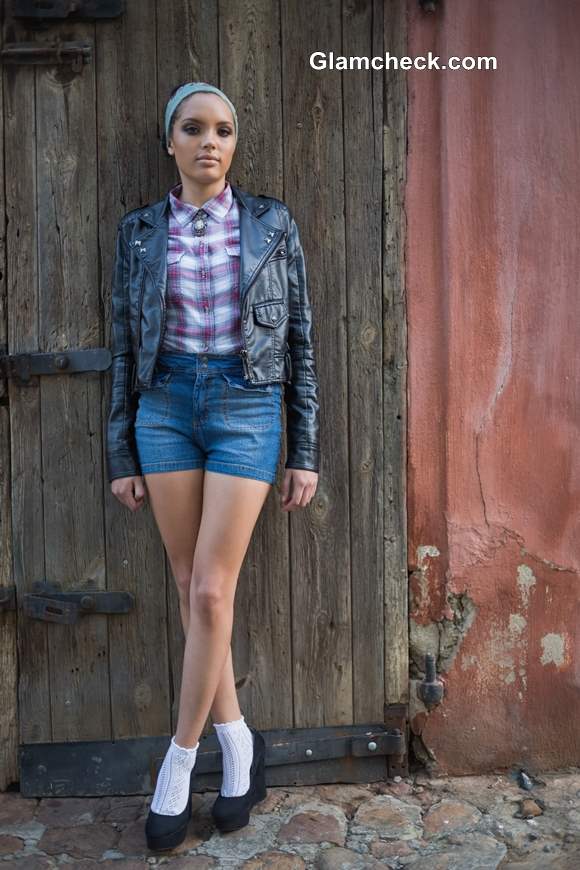 Shorts with Leather Jacket – Everyday Early Fall Look
As fall approaches, it's time to revamp your shorts look and get in on what's in. No, you don't have to do away with your shorts at all. It may be getting colder, but it's not cold enough to rule out this wardrobe must-have.
Instead, it's a better idea to layer your look just a tad so that you can keep cozy from the chill and still look fashionable. Almost every element of this everyday autumn look has two goals – to provide warmth and to up your style quotient.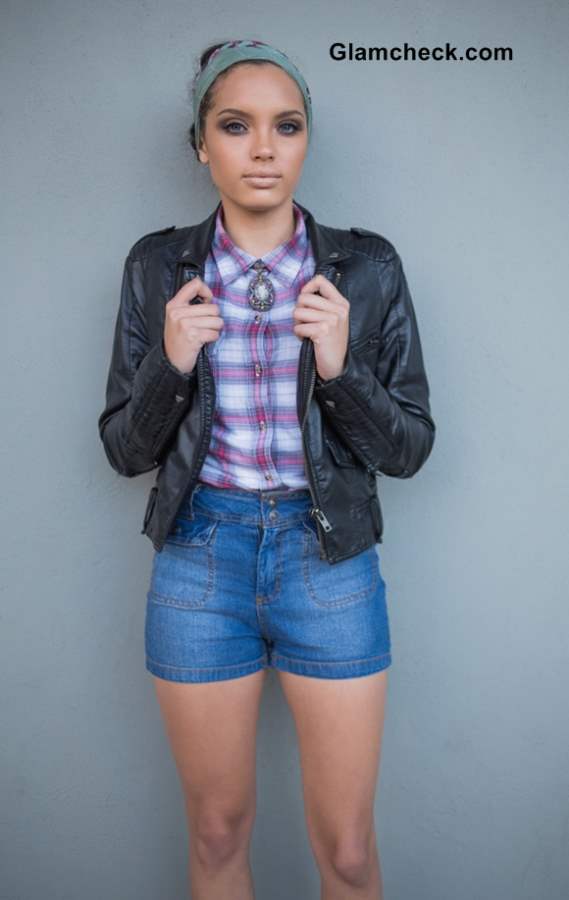 Everyday Fall Look – Wearing  Shorts with a Leather Jacket
One of the best ways to get warm is to add a jacket to a look, and what better than a leather one to make you look both gutsy and classy. But how do you style the rest of the look? What do you wear under the jacket? Here's a really cool outfit that you can put together with your shorts and leather jacket.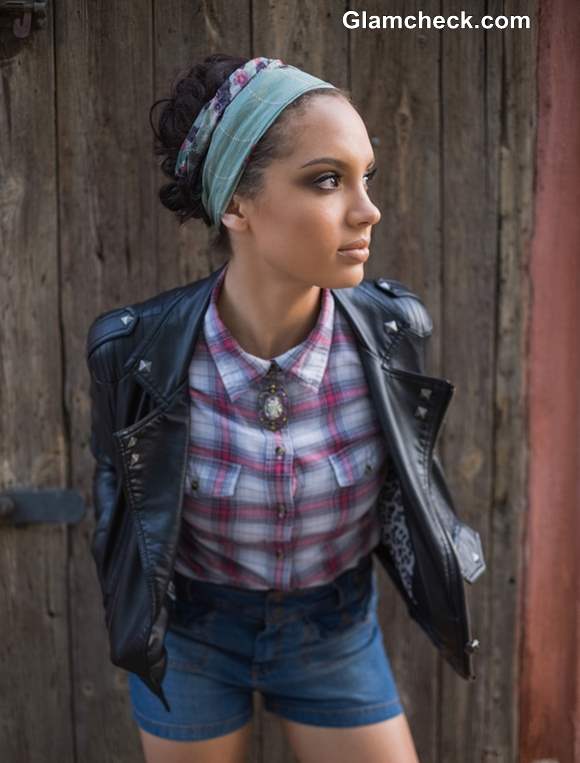 Wearing Shorts with a Leather Jacket in Winters
The look begins with, you guessed it, a great fitting pair of denim shorts. The plain blue, high-waist variety gives a timeless vibe. Pair the shorts with a checked shirt. Note that it should not be a boyfriend shirt. It should be your size, fitting you well and encasing your curves comfortably (not tightly).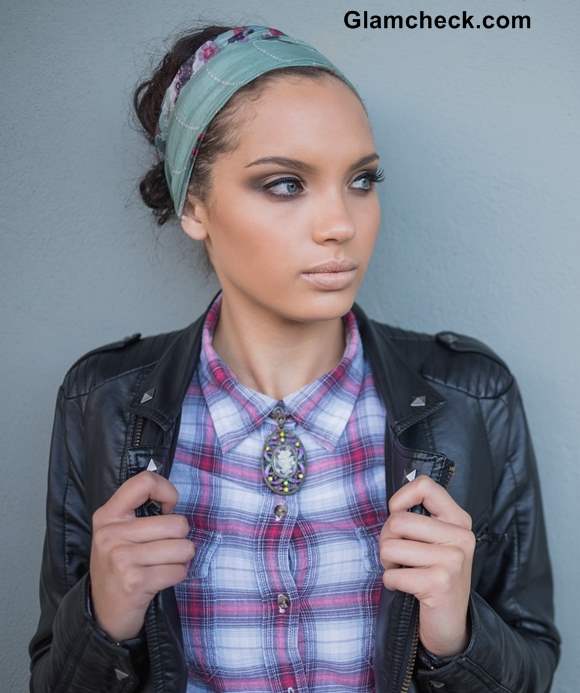 Everyday Winter Dressing tip – Wearing  Shorts with a Leather Jacket
So there you have your base. To make the shirt more interesting, you can wear a statement necklace, running the chain under the collar so it looks like it is a part of the shirt itself rather than a separate piece.
Your black leather jacket will round off this look, but let's leave that for the end while you style the rest of your ensemble.
Footwear is an important part of this look since the shorts leave your legs bare and it's natural for a viewer's attention to be drawn to them. You can't afford to ruin the clean sweep of the look with shabby shoes or ill-chosen ones. Plain black pumps go great with this ensemble, as they do with seemingly all ensembles. But remember that the idea here is to layer a bit so why not try a pair of cute lace socks. No, they won't look childish. But they will look youthful, pretty and very girly, the latter a vibe that this look needs more of since the overall one isn't too feminine.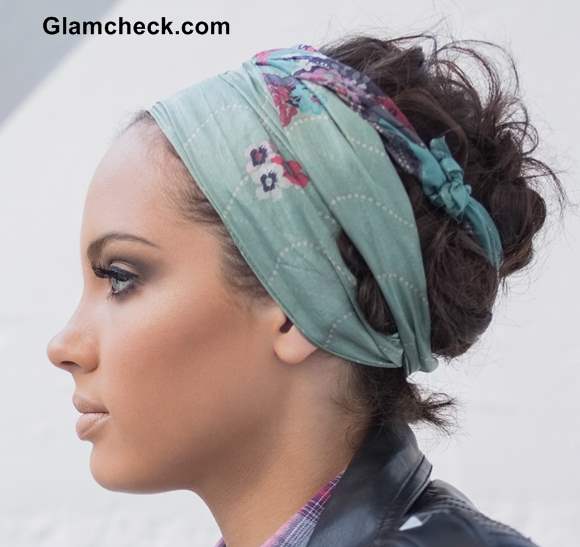 Everyday Winter Styling – Wearing  Head Scarf
Natural makeup will look best here. Your completely neutral makeup will look even better if you tied a scarf around your hair. Pick something in autumn colors, preferably with a subtle floral print. Tie the scarf over twice as shown in the picture so that it covers your whole head. If you style your hair in an updo beforehand, it will look ultra sexy and very high fashion. 
Image: Shutterstock