Throwing a party at your place this Halloween? Well it is surely fun to have one at your home! You may be busy deciding the theme and décor ideas that will be easy to do as well as leave an impact. Here we help you out with a simple table set-up idea that will work wonderfully well on Halloween. It uses the various elements of Halloween and puts them together in a great table set-up.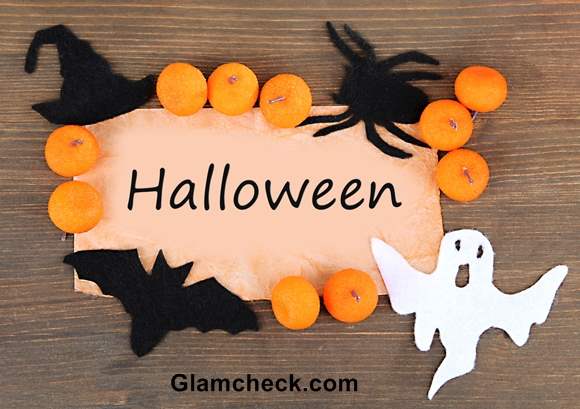 Halloween Party Table Set-up DIY
You will need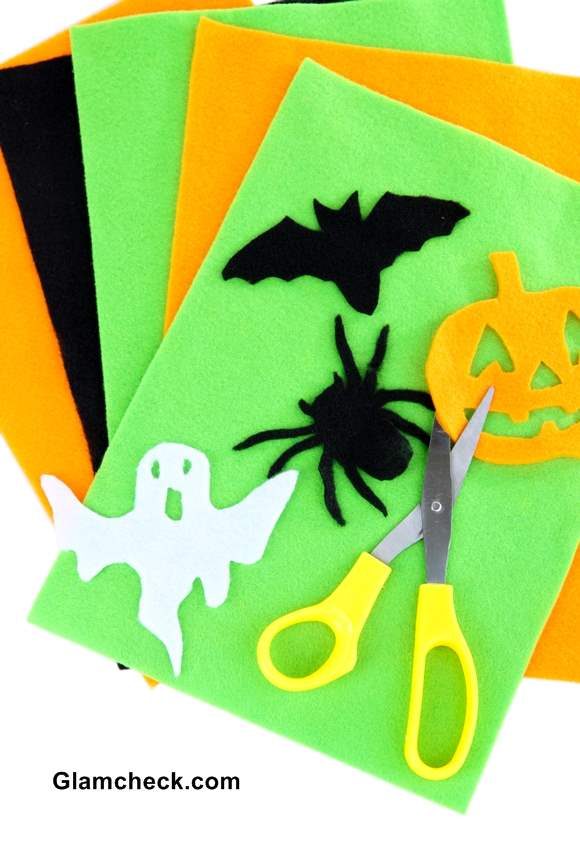 Halloween Theme Party Table Set-up DIY
Colorful Felt Sheets
A pair of scissors
Tracing sheet and carbon paper
A Pencil
A computer / Laptop
Steps
The idea is to create small cut-outs in various shapes like a flying ghost, a bat, a spider, a pumpkin etc. to spread around your table mat.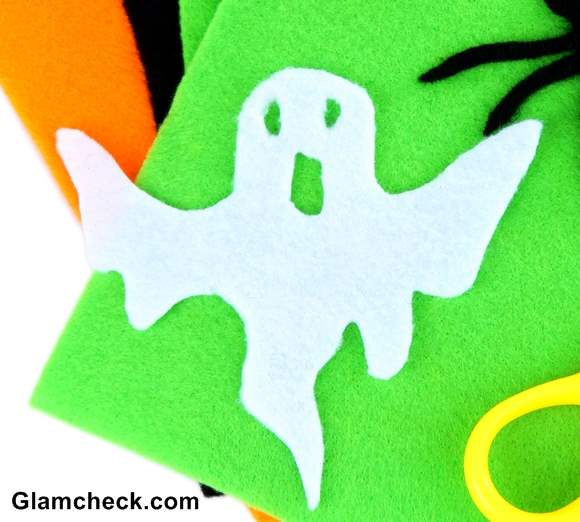 Halloween Theme Party Decoration DIY
Begin by searching these appropriate shapes over the internet.
Trace an appropriate size with a tracing sheet using a pencil.
Place a carbon paper on the felt sheet and the tracing paper on top. Trace the shape again with a pencil and it will leave its mark on the felt paper as a guide.
Be aware of what colors you want, for eg – orange for pumpkin and black for bats.
Trace and cut as many as you like.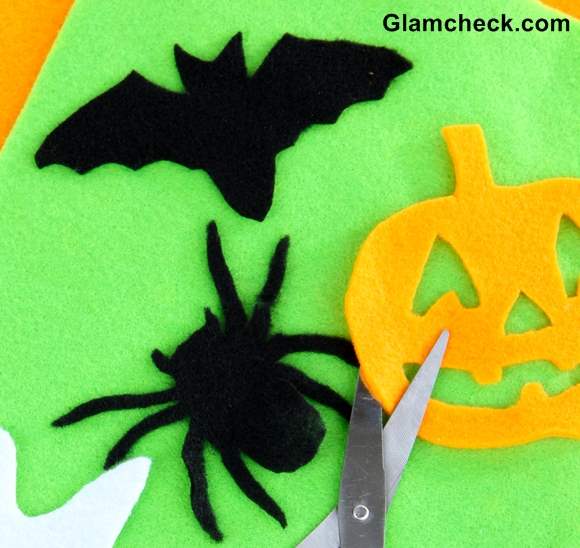 Halloween Party Decoration DIY
Placing the set-up
Once you have the cut-outs in place you can play around. We show you two options
Place your table mat or simply a paper cut to size. Place small oranges around it or plastic pumpkins. Place different cut-outs roughly on all corners.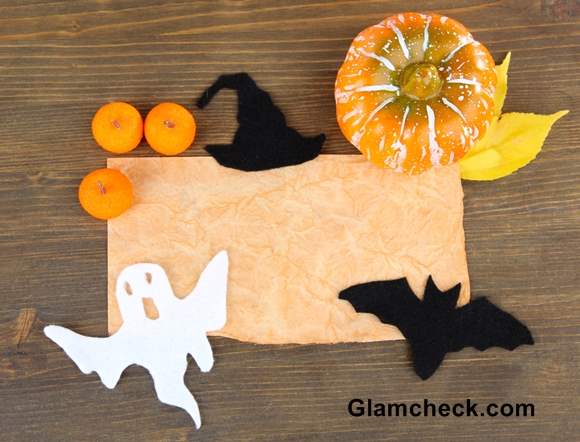 Halloween Party Decoration Table Set-up
For the next setup, place the mat. On one corner place autumn leaves and a small pumpkin. Next place a cut-out and then a few oranges on the corner. Next simply place two more cut-outs on the remaining corners.
Hopefully this post got you inspired to have a Happy and creative Halloween! 
Image: Shutterstock