You may think that the peplum trend has lost a little steam since you don't see it around much, but make no mistake – it's still a strong contender for a celebrity's wardrobe and pops up on the red carpet many a time. Just last week, actresses Peta Murgatroyd and Peyton List sported the peplum silhouette, albeit in very different ways.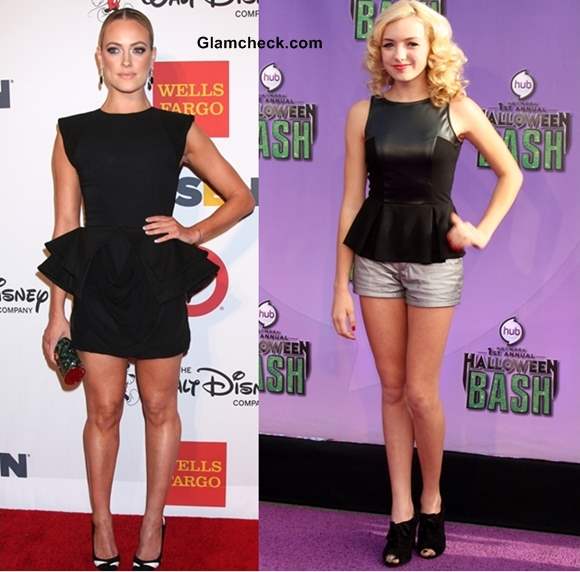 Peplum Trend 2013 Peta Murgattroyd and Peyton List Sport the Trend
We spotted Peta in a peplum dress as she attended the 2013 GLSEN Awards at the Beverly Hills Hotel in Beverly Hills, California on October 18, 2013. Peta's dress was just short of being a mini. All black, it had a structured look around the shoulders and bust which complemented the flare of the peplum on her hips.
Peplum Dress Peta Murgatroyd
She rounded out her look with dual tone pumps, vintage dangle earrings and a glittery clutch. With her hair styled back sleekly and her eyes sharply defined with mascara and kohl, Peta presented a sharp, confident and high fashion look that would qualify for best dressed anywhere.
As for Peyton, she was rocking her peplum at the Hub Network's First Annual Halloween Bash at the Barker Hanger in Santa Monica, California on October 20, 2013. Her look was worlds different from Peta's though. Peyton wore a black peplum top with leather panelling on the neckline and bust.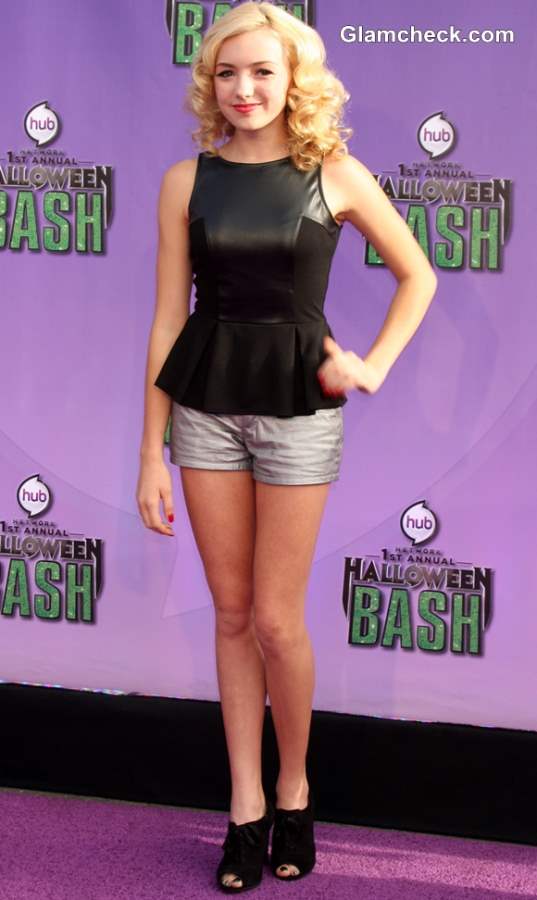 Peplum Leather Top Peyton List
She paired the dual-texture blouse with simple grey shorts, black peep-toe booties the only other thing that she wore. Her hair was styled in fun, old Hollywood curls and her look completed with a cherry lippie. The low-key look is both fun and versatile, its simplicity and inherent elegance ensuring that it will work well in many situations from evening wear to a dressy day look.
Both Peta and Peyton have worked the peplum brilliantly into their looks, and evidently in very different ways. The vibes you get from each ensemble is so varied but comes across so well, proving yet again that peplum can do wonders no matter what feel you're going for.
Image: Shutterstock