Actress Jaimie Alexander isn't one to hold back. This sexy brunette manages to effortlessly steal the limelight at every red carpet event she has ever been to. She definitely has the wardrobe sense for that, plus a knowledge of what's hot, what's not, and to top it all off – one really heavenly body that men would die for and women would die trying to get. Factor in all those variables with the fact that she tried out the popular sheer trend recently, and you just know that she's gonna make your eyes pop. Check her out as she attended the world premiere of "Thor: The Dark World" at El Capitan Theater in Los Angeles, California on November 4, 2013.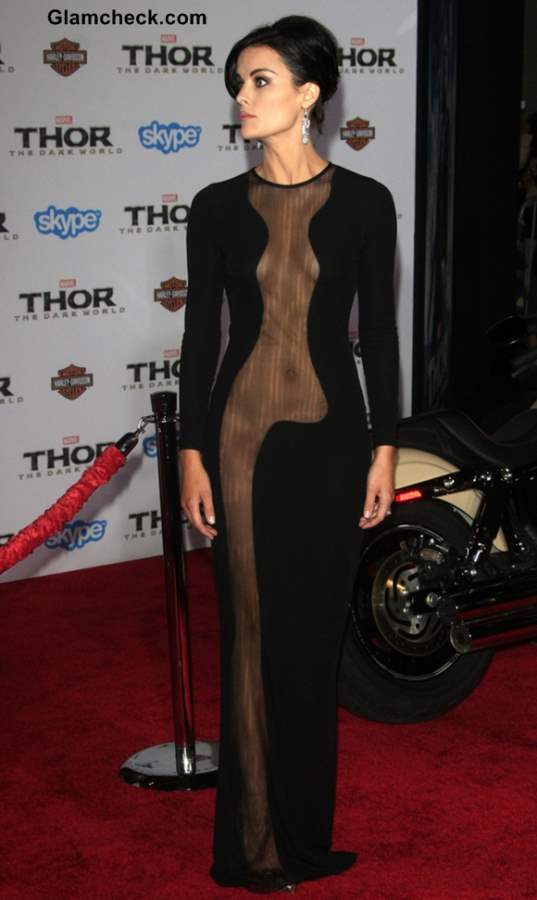 Jaime Alexander in Very Revealing Sheer Dress
Jaimie wore a black evening gown like no other. Borrowed from Azzaro's Spring 2014 Couture Collection, the floor-sweeping, full-sleeved number had a panel of sheer fabric running strategically down both the front and back of the gown.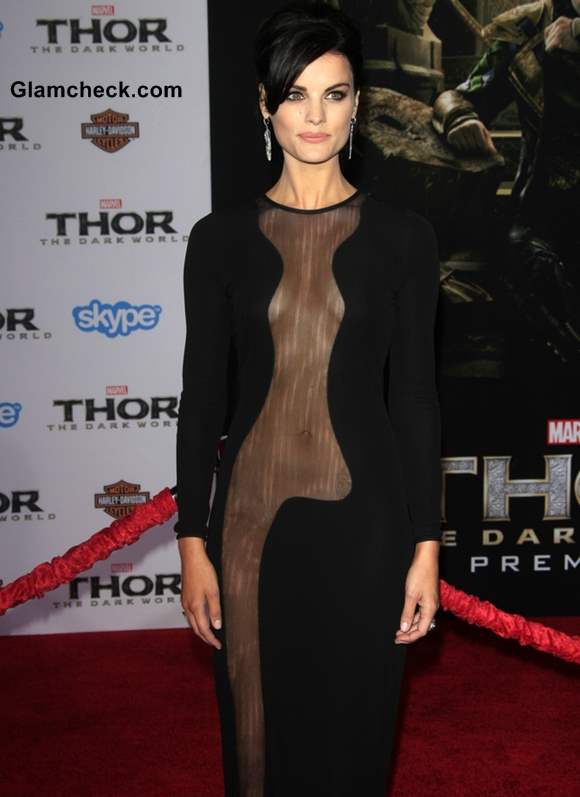 Skin Show- Jaime Alexander in Very Revealing Sheer Dress
Little was left to the imagination. The sheerness showed off quite a bit of boob, her tight tummy and her super toned legs – all in one uninterrupted sweep. Her sculpted bottom too peeked out enticingly from the back at certain angles. Oh, yes, she wasn't wearing any underwear at all. And if that dress had shifted even the slightest bit to the left, she'd be showing off more than she bargained for.
Jaime Alexander in Revealing Sheer Dress
The gown was racy. Period. Although it tried also to be elegant, its sex appeal drowned that element out completely.
The dress was simply accessorized with a clutch by Edie Parker, metallic heels hidden underneath the skirt, a cocktail ring and dangle earrings. Smokey eyes and a slightly voluminous updo completed her look. 
Image: Shutterstock