It seems like all the celebs are trying to expose as much skin as possible before the winter chill really sets in. That's the only explanation for why there are so many sheer outfits on the red carpet of late.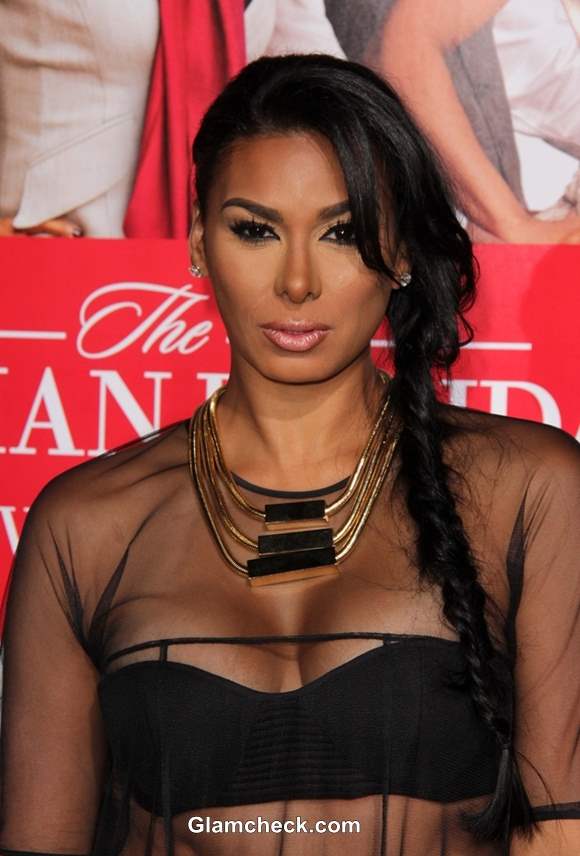 Laura Govan in Sheer outfit at The Best Man Holiday Premiere
We haven't seen such a proliferation before, and it's curious even if it is one of the top trends of the moment. Laura Govan was also spotted in a sheer outfit recently as she attended the world premiere of "The Best Man Holiday" at the TCL Chinese Theater in Los Angeles, California on November 5, 2013.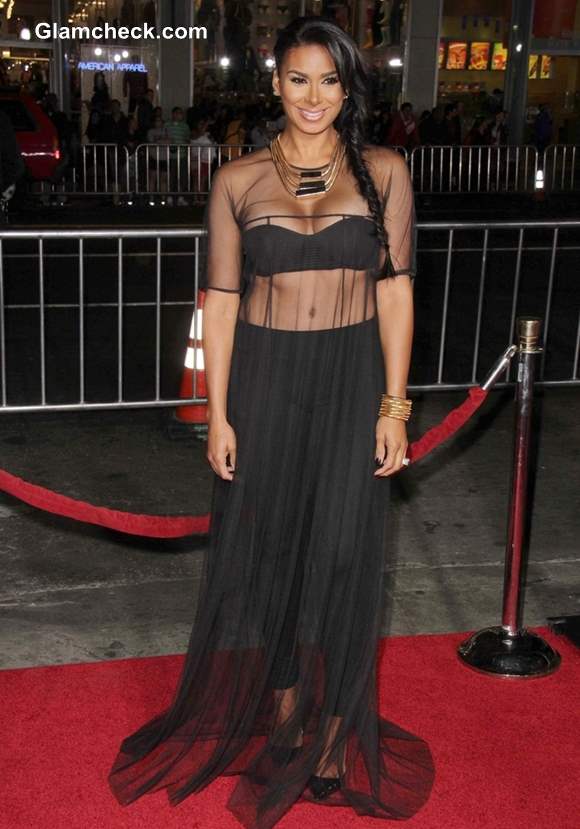 Sheer Dress and Cropped Top – Laura Govan at The Best Man Holiday Premiere
Laura wore a black strapless bra top and a pair of black cropped leggings, a black sheer overlay providing barely enough cover for it all.
Although elegant, there was something decidedly Bohemian about this look. Perhaps that has to do with the flowiness of the sheer piece as it swept the floor. The outfit was sexy, contemporary and had that oomph factor that is necessary if you want to get noticed for more than a second on a red carpet teeming with style-savvy beauties.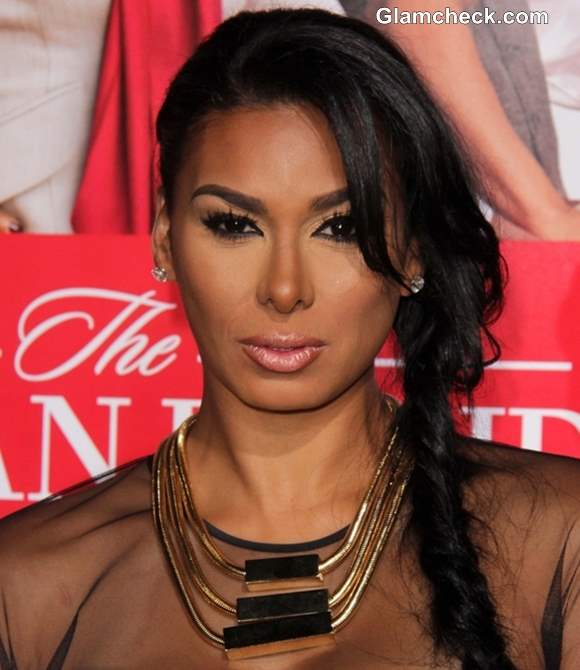 Laura Govan at The Best Man Holiday Premiere
Her styling included a side-swept braid, dramatic eyes lashed with thick mascara and eye liner, and a nude lippie.
All her jewellery was statement from her multiple strand gold necklace to her gold cuff bracelet and her massive cocktail ring. The only low-key bling were her diamond stud earrings, and even they were larger than 'studs' usually are.
Every piece of Laura's outfit speaks volumes. No mistaking the message on this one – I'm here, I'm hot, and you will notice me! We sure did, Laura. 
Image: Shutterstock