Wrestler Erin Marshall showed off a cute pair of shoes as she made an appearance at the launch of the ABC Family Clothing Line CRUSH at the London Hotel in West Hollywood, California on November 5, 2013.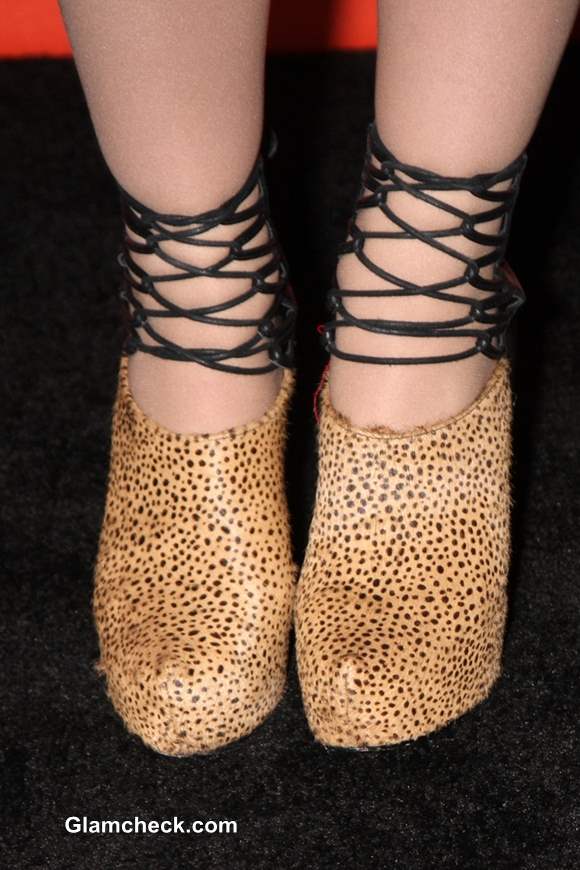 Animal Print Booties
Erin was rocking a pair of yellow booties with a print that was close to leopard, but wasn't exactly so. However, there was indeed a bit of a wild look about the shoes. Little brown spots were scattered randomly against a yellow background. The fabric of the footwear was furry, and the texture was apparent on close up.
But that's not all. The shoes went on upward to the ankles, but in black criss cross straps instead of the same fabric and print.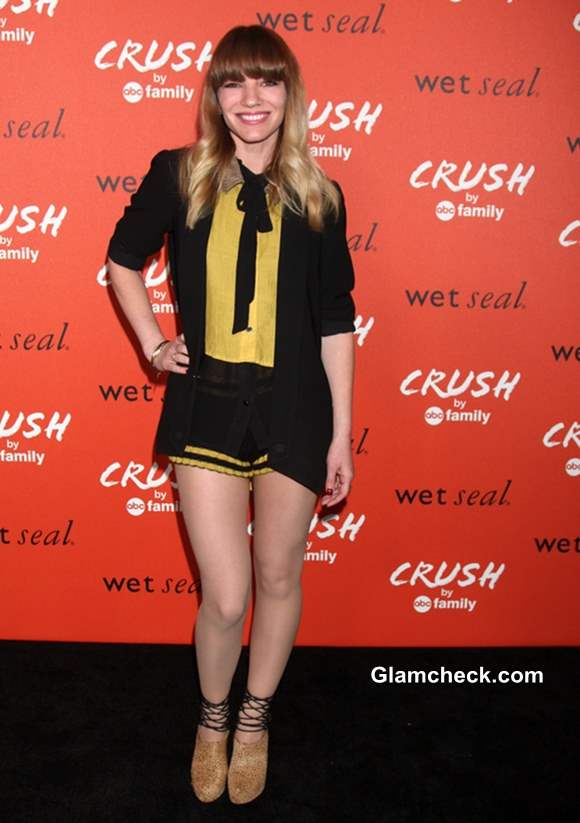 Erin Marshall Wears Animal Print Booties to CRUSH Launch
The fusion was fun and unexpected, making the footwear an interesting choice indeed. 
Image: Shutterstock