Actress Taylor Spreitler paired her monochrome outfit with a side-swept do as she attended the launch of CRUSH – the new ABC Family Clothing Line – at the London Hotel in West Hollywood, California on November 6, 2013.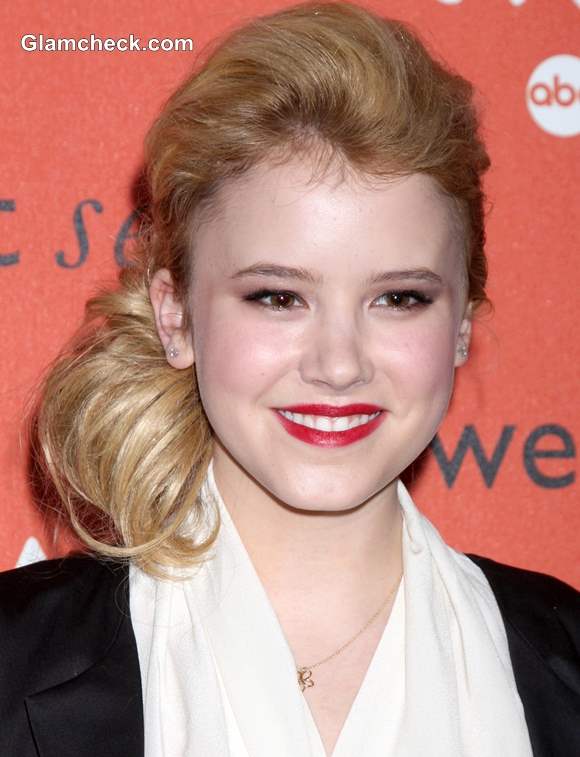 Taylor Spreitler Sports Side-Swept Hairstyle at ABCs CRUSH Launch
The Melissa and Joey star had something of a retro look going. Her golden locks were devoid of any hair product, so they had a very natural and wholesome feel to them. They were brushed over to the right side of her head and fashioned into a part-ponytail, part-bun on the nape of her neck. The ensuing do was visible underneath her right ear.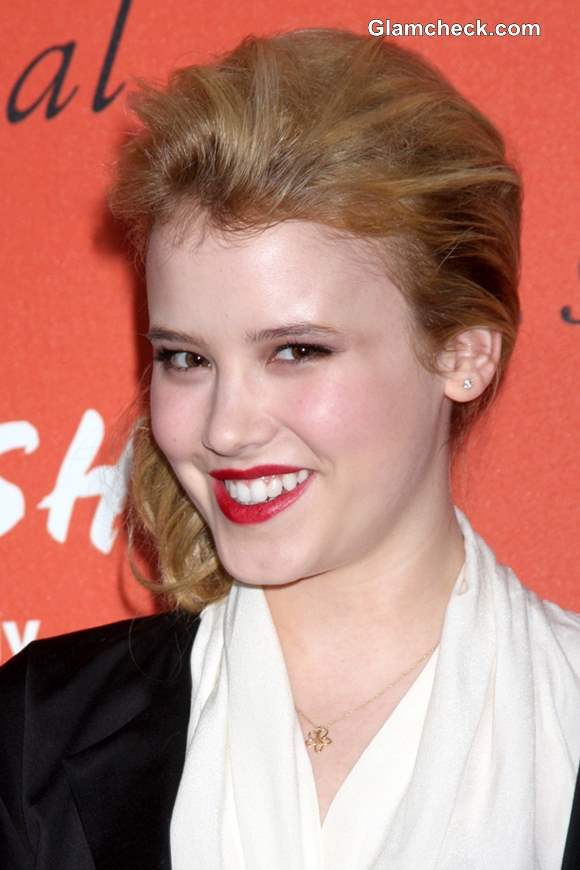 Taylor Spreitler 2013 at ABCs CRUSH Launch
It was a sweet hairdo, and one that was both age appropriate and style savvy for the bubbly but sensible 20 year old. 
Image: Shutterstock