Russian model Irina Shayk showed off a creation by fashion designer Cute Circuit during the Signature International Fashion Week on November 16, 2013.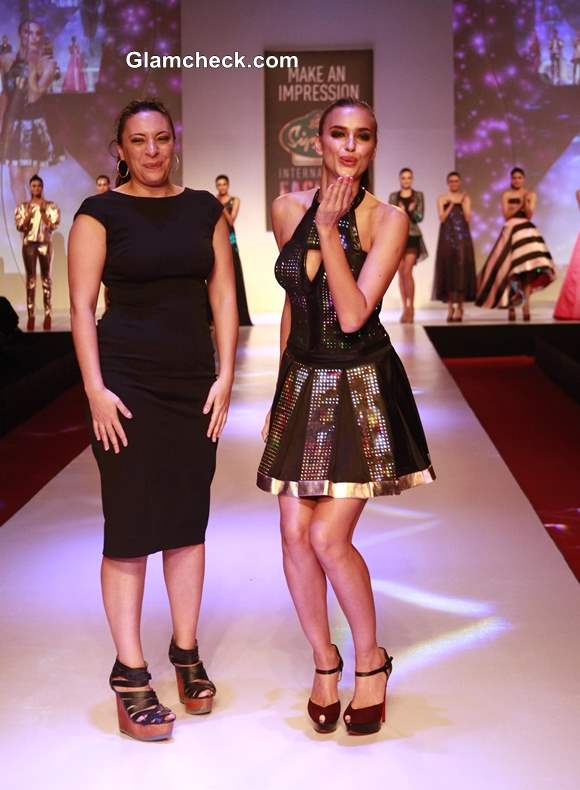 Irina Shayk for Cute Circuit at SIFW 2013
Cute Circuit boasts wearable technology, and that is just what you thought when you caught Irina on the ramp. She sported a short halter neck dress that had a bold cutout on the chest showing off cleavage. The corset-like bodice led to a pleated, flirty little skirt.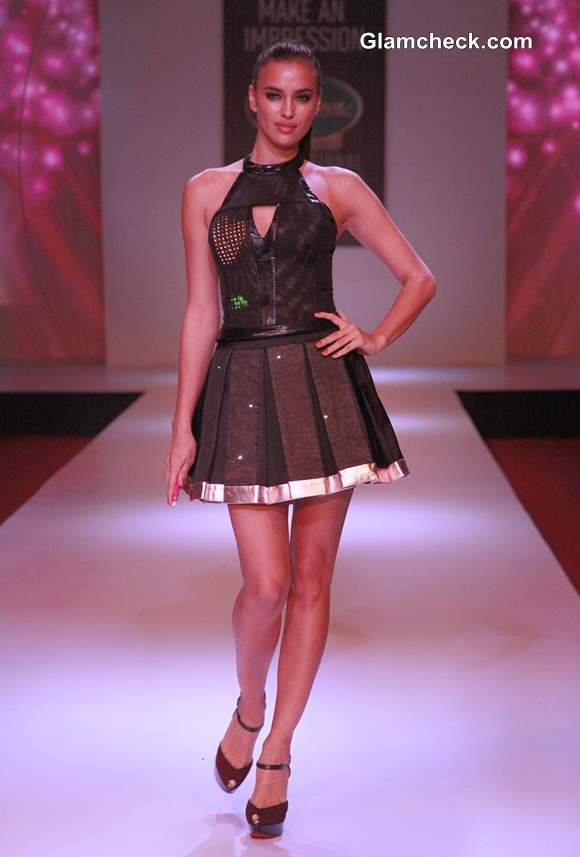 Irina Shayk 2013 at SIFW
The skirt and bodice both had LED panelling which lit up in different patterns, lights and designs as she walked down the runway. It was a hypnotic ensemble, especially since it was paired with Irina's own tantalizing beauty.
The look was rounded out with cute oxblood ankle-strap pumps and a high ponytail.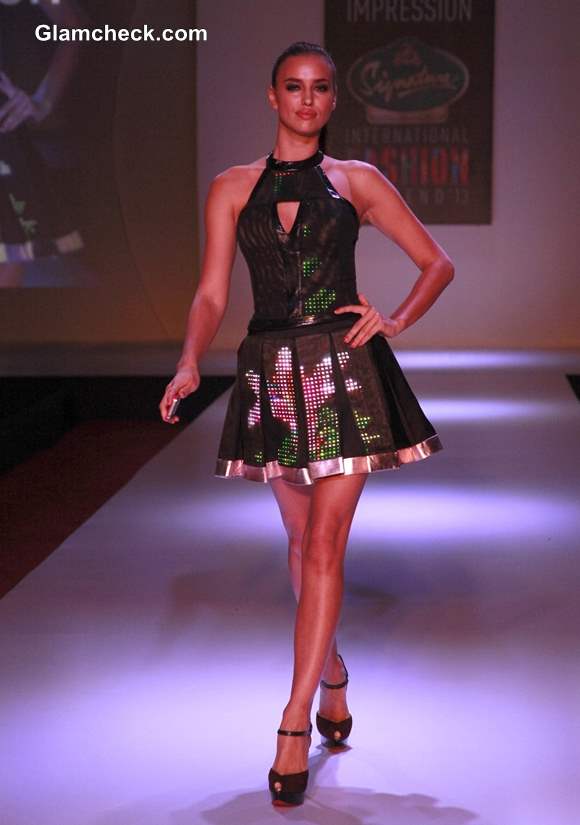 Irina Shayk Walks the Ramp for Cute Circuit at SIFW 2013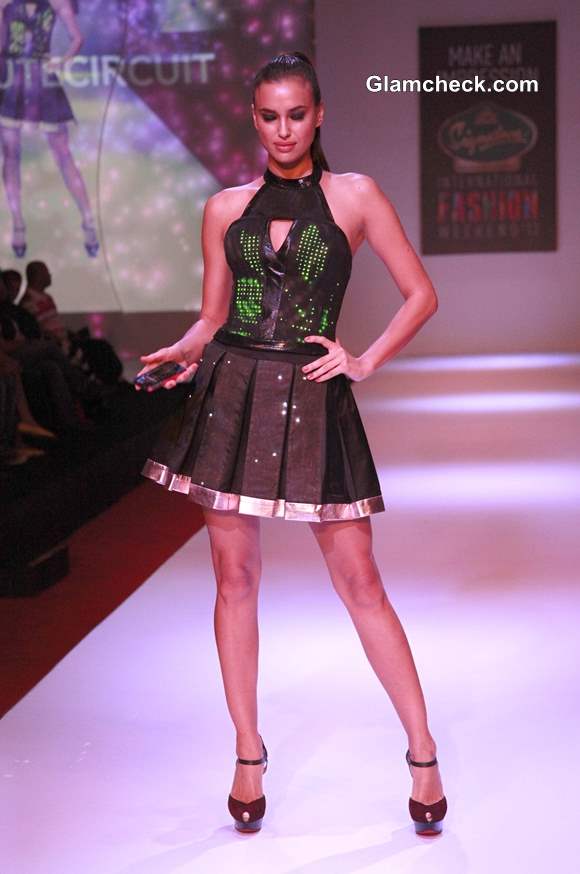 Irina Shayk at SIFW 2013 Pictures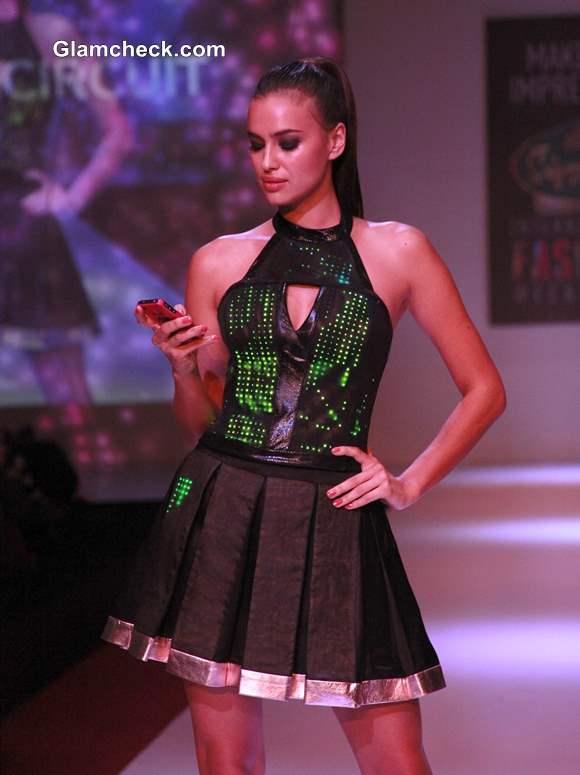 Irina Shayk at SIFW 2013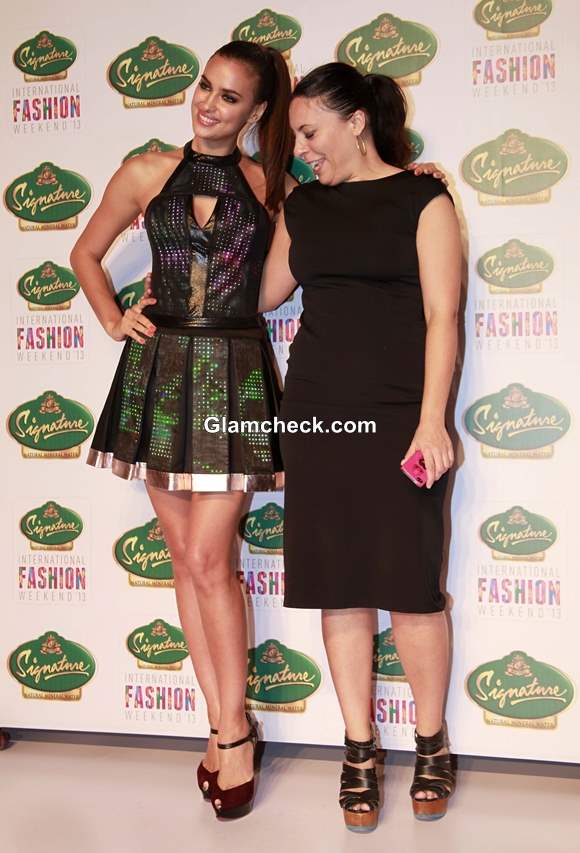 Irina Shayk for Cute Circuit at 2013 SIFW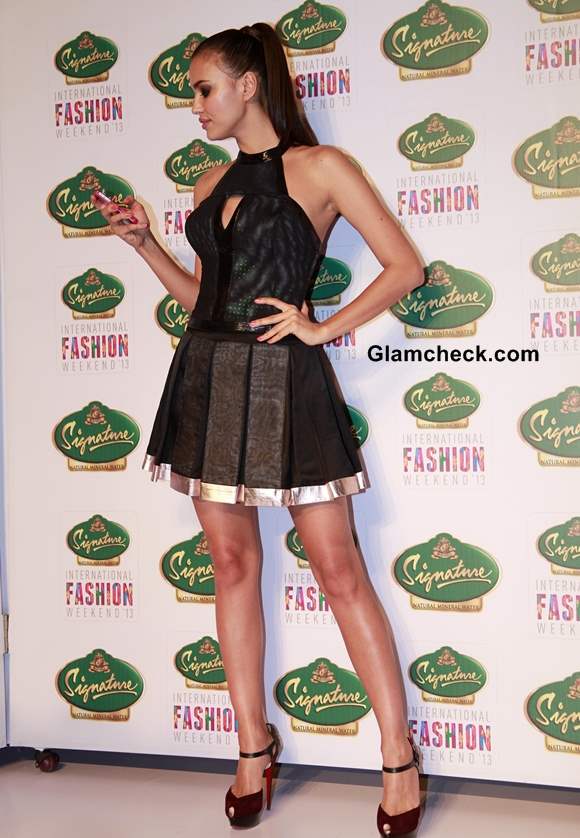 Irina Shayk In little black dress for Cute Circuit at SIFW 2013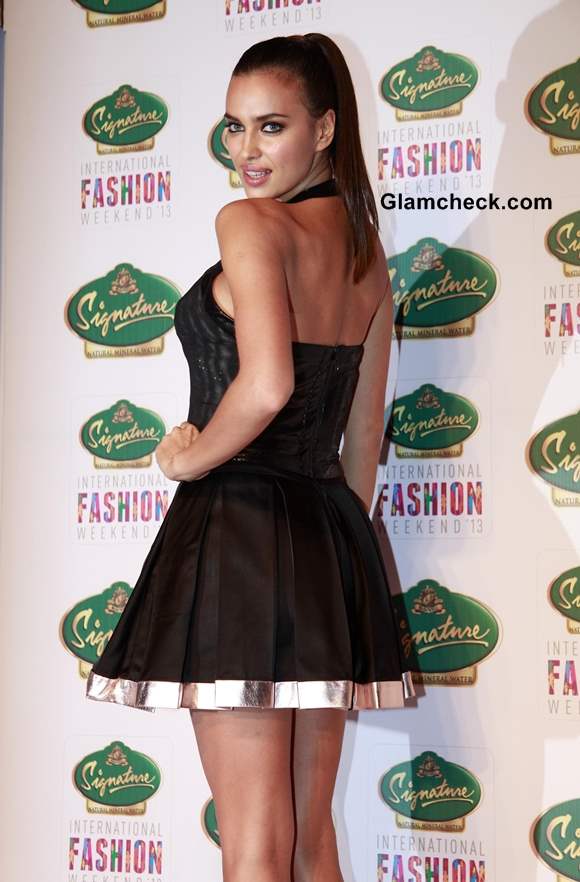 Irina Shayk Pictures at SIFW 2013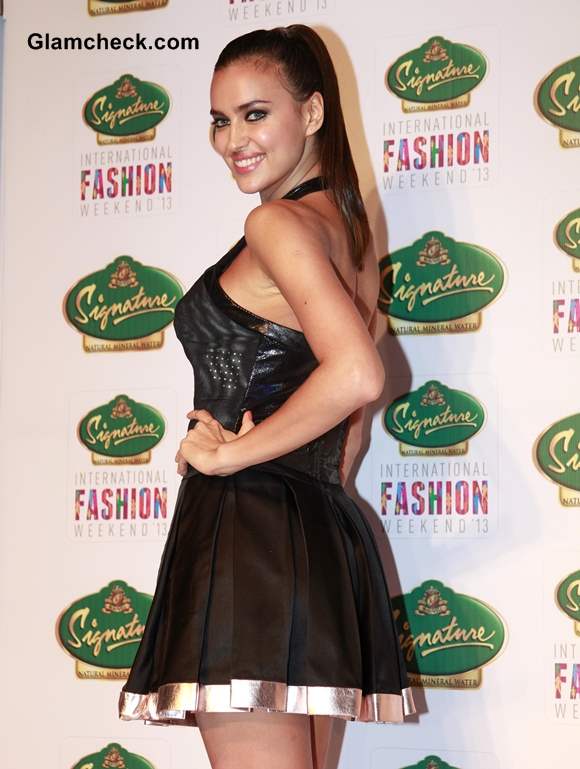 Irina Shayk Ponytail Hairstyle at SIFW 2013
Solaris Images