Actress/singer Demi Lovato sported a little black dress as she attended the premier of "Frozen World" at the El Capitan Theater in Los Angeles, California on November 19, 2013. The best thing about her look was how she styled it – particularly her hair and shoes.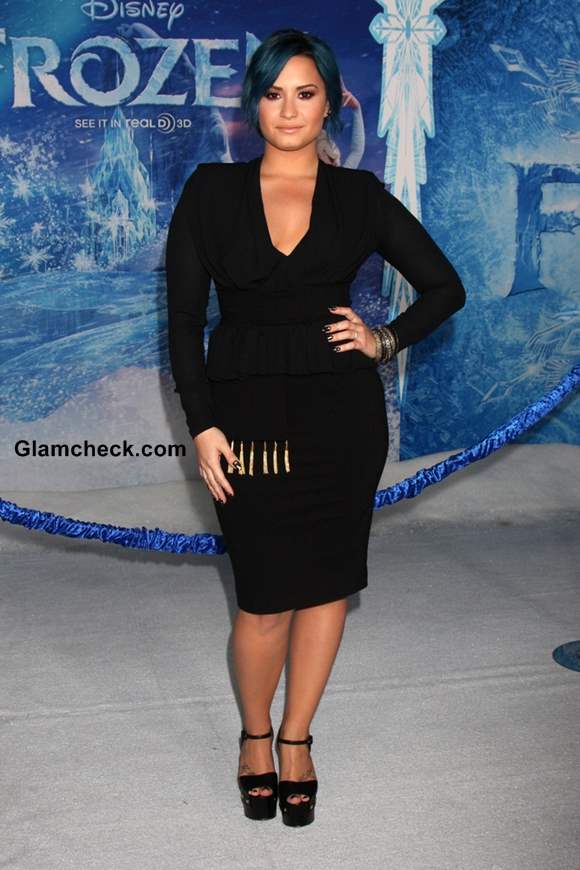 Demi Lovato in Black Dress at Frozen World Premiere
We're sure her footwear caused some major envy and shoe-lust wherever she went. Black, ankle-strap platforms with monumental heels were studded with gold on the sides, making for a rocker chic, edgy and glamorous pair. Although they were chunky, the aesthetic hardly appeared so in conjunction with her outfit.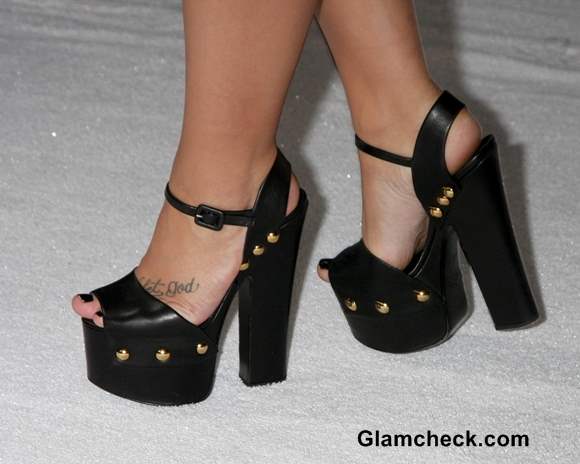 Black Ankle Strap Heels 
Of course, it would have taken you awhile to notice her shoes. Because you'd first have to get past her blue hair. Made famous by Katy Perry, shades of blue are a common hair color now and Demi certainly seems to be enjoying the hue.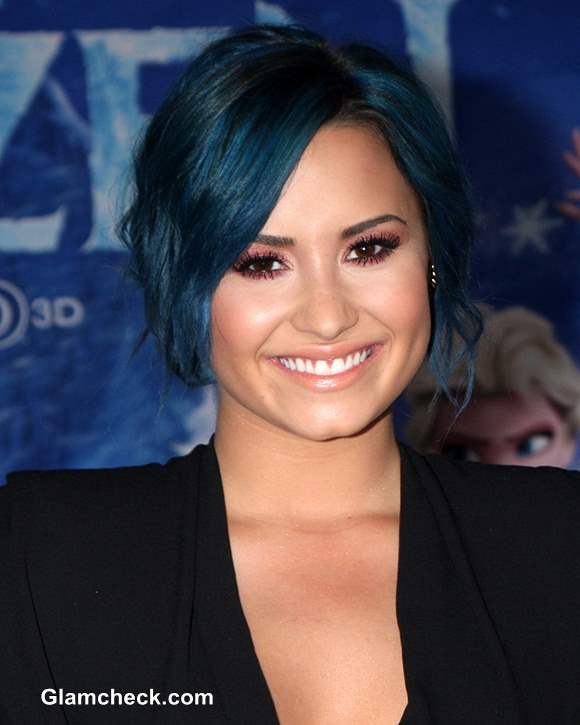 Demi Lovato in Blue Hair Color 2013 at Frozen World Premiere
Rather than just do the ends blue as is the fashion, she chose to go with thick streaks from root to tip. Her own black peeked through at many places on the crown, but the blue was undoubtedly the eye-catcher.
Image: Shutterstock