We spotted Bella Thorne at 'The Hunger Games Catching Fire' Premiere at Nokia Theater on November 18th 2013 in Los Angeles CA and absolutely loved her girly look.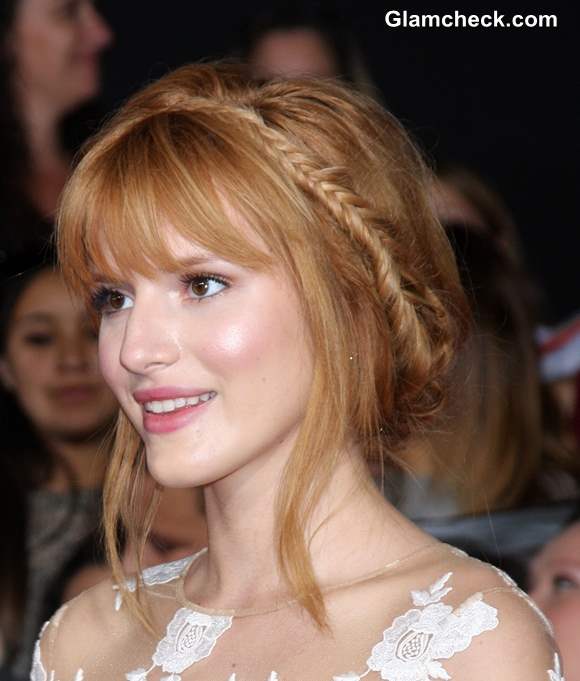 Bella Thorne at The Hunger Games in a Girly Bun and Braid
Bella went for soft bangs at the front and made a messy bun at the back with a braid on top. Leaving two strands of her blonde coloured hair further made her hairstyle look effortlessly stylish. Her updo was ultra feminine and subtle.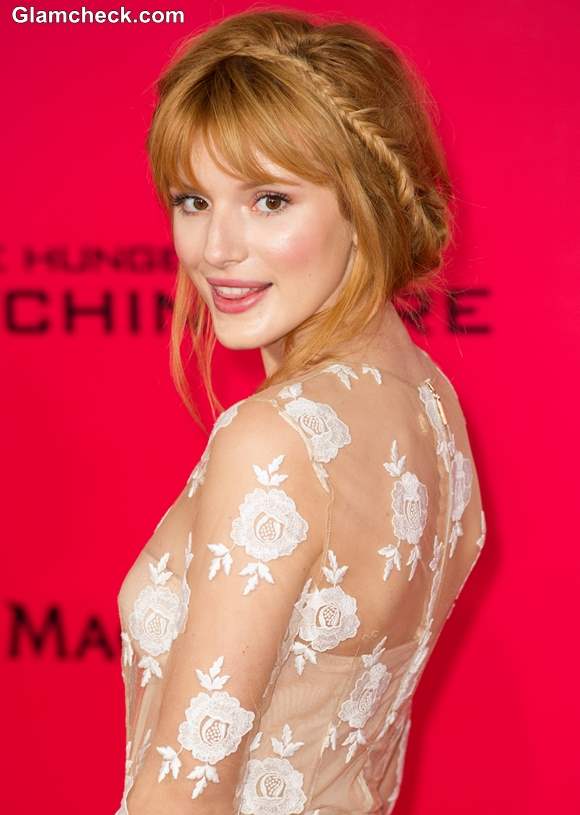 Bella Thorne Hairstyle 2013 Girly Bun and Braid
So how does one achieve this look? A few steps to DIY will help you achieve this very easily:
Tease your hair a little and make a messy bun at the back and secure it with bobby pins.
Leave a strand of your longer hair from the right and braid it into a plate, now take it over your head (like a hair band) and secure it behind your other ear with a safety pin.
Now, pull out two shorter strands of hair from your bun and leave them unbrushed.
If you have bangs, then brush them to the front, if not, this look still hits the spot!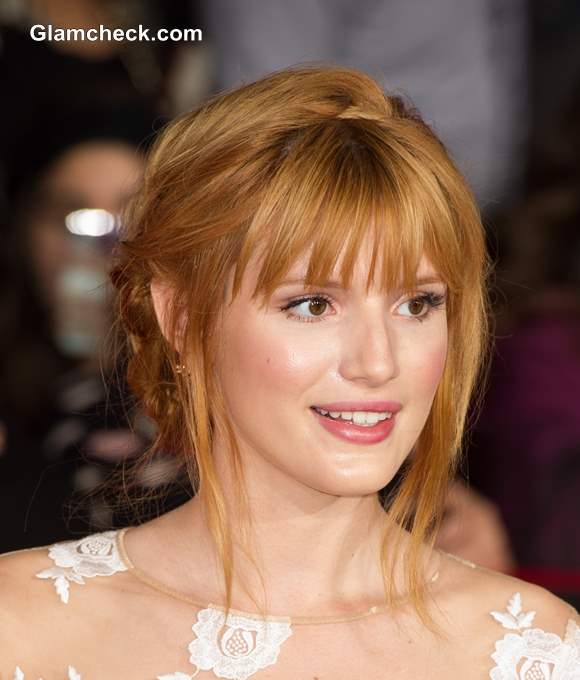 Bella Thorne Hairstyle 2013 Bun and Braid
So makes sure you try out this cute hairstyle for a first date or a summer picnic, we're sure it'll make heads turn!
Image: Shutterstock