Katherine Love Newton looked super cute in her updo at the 2nd Annual Saving Innocence Gala at The Crossing on December 5th 2013 in Los Angeles, CA. Her hair looked beautiful in copper blonde and her eyes glistened in grey with pink gloss on her lips finishing off her look.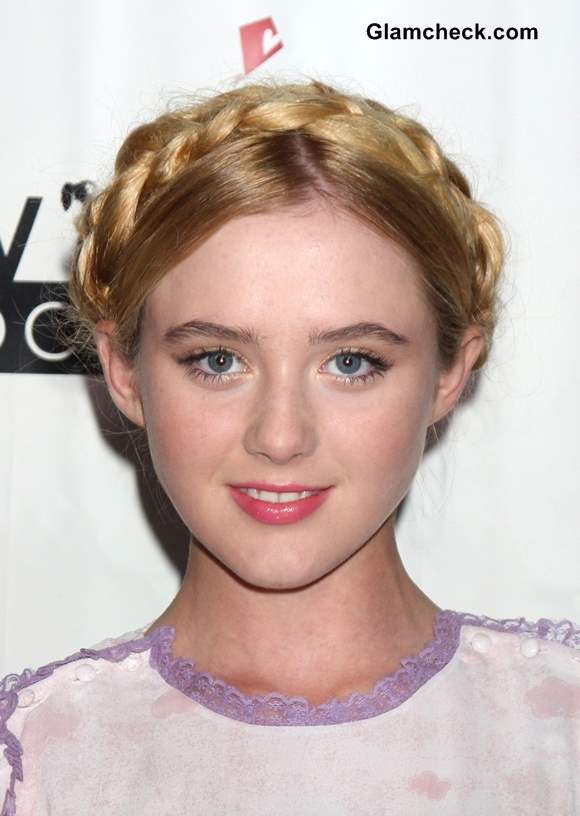 Braided Grecian updo Katherine Love Newton
She is seen working a playful and effortless Grecian hairstyle which gives the appearance of a braided hair band had been slipped over the hair. This updo can be achieved in a few simple steps.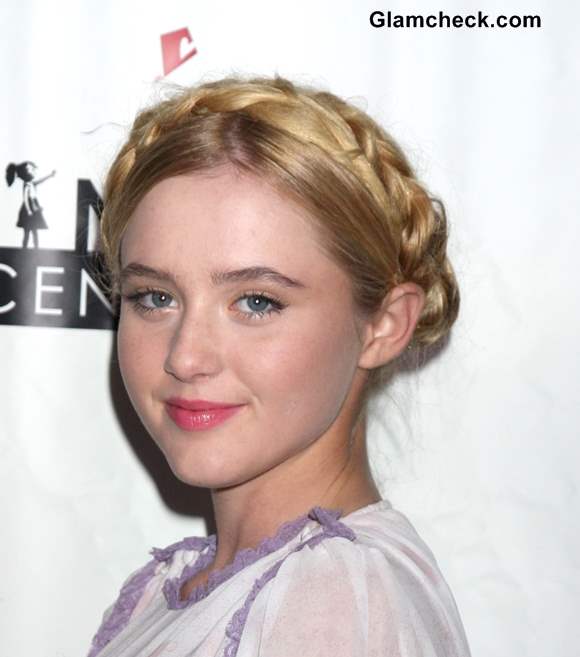 Katherine Love Newton in a Braided Grecian updo
Brush your hair thoroughly to remove any tangles.
Section two inches of hair on either side of your head, above your ears.
Braid each section from the nape and then secure them with a thin rubber band.
Now, begin loosely French braiding the rest of your hair starting from behind the braids you've just created. Start from the ear and work your way toward the nape of your neck. Once you reach the nape, braid the rest of your hair down through to the ends. Loosen the braid with your fingers and cross them over, securing them with bobby pins.
Take the loose braids and cross them over to opposite sides and secure them behind the ear with hair pins. Use hairspray to secure the hairstyle.
These simple five steps can make you the talk of the party and can be achieved in a matter of 5 minutes. This hairstyle can be sported with an elaborate evening gown or with cute skater skirt or even with a frilly top paired with shorts. Try out this hairstyle at home and do send us a picture of how it looked!
Image: Shutterstock