Check out multi-talented Kat Graham's retro schoolgirl hairdo as she attended the US Weekly Hot Hollywood Style Event at Eden in Los Angeles, California, a year back.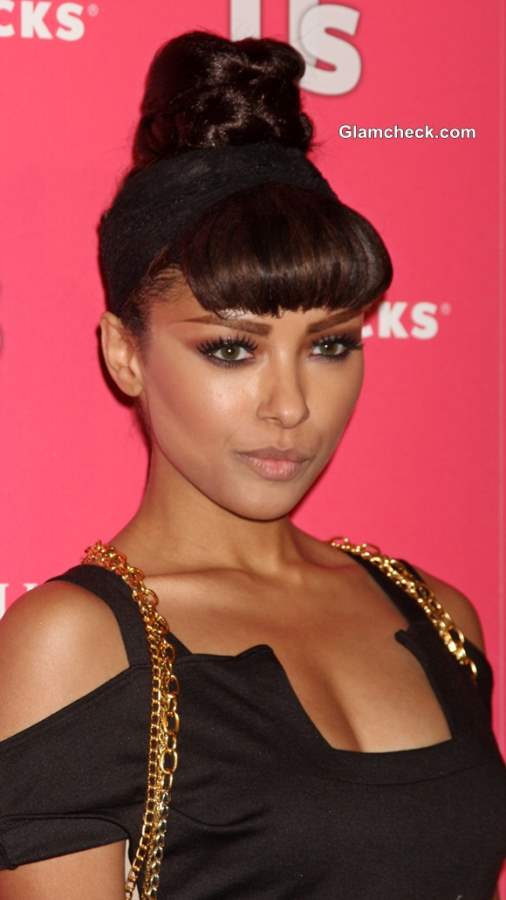 Top knot with Bangs Kat Graham
The top knot is a classic hairdo that can be dressed up or down depending on your mood, but which inevitably imparts an undeniable elegance to any look. Kat chose a braided version of the high bun for the event. It sat pertly atop her crown, neatly textured and almost impish.
Her cropped blunt bangs were the next contenders for attention, brushed thickly over her forehead and softening the sharpness of her shapely eyebrows.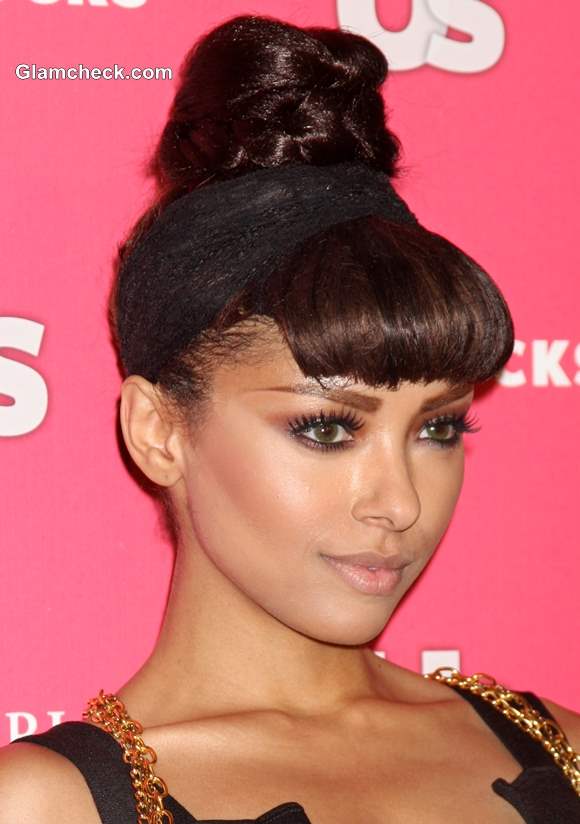 Retro Hairstyle Top knot with Bangs Kat Graham 
And finally, the scarf – the addition that gave this look the retro vibe. A small, plain black one was wrapped around her crown in lieu of a headband, leaving only the bangs and the top-knot on prominent display.
It was a sweet yet sassy look that promises to infuse any of your ensembles with spice.
Image: Shutterstock