Actress Kim Basinger slipped into a super-sexy three-piece suit as she attended the world premiere of her latest film "Grudge Match" at the Ziegfeld Theatre in New York City on December 16, 2013.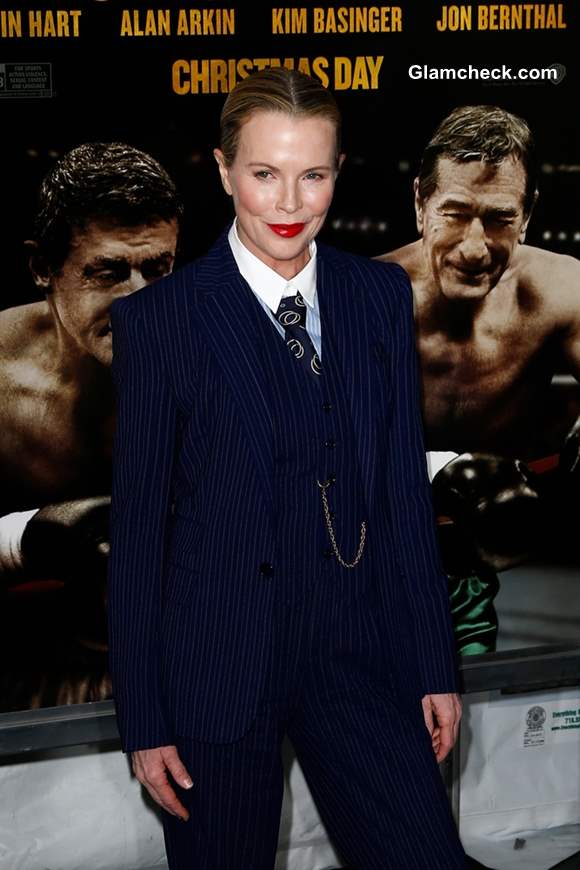 Kim Basinger in Tailored Androgynous Look at 'Grudge Match' Premiere
Her Ralph Lauren pin-striped suit was complemented by a light blue, white-collared shirt and a navy blue tie. The chain of a gold pocket watch was clipped to her waistcoat – the only bling she opted for with the outfit. The black shoes she completed the ensemble with were also quite mannish.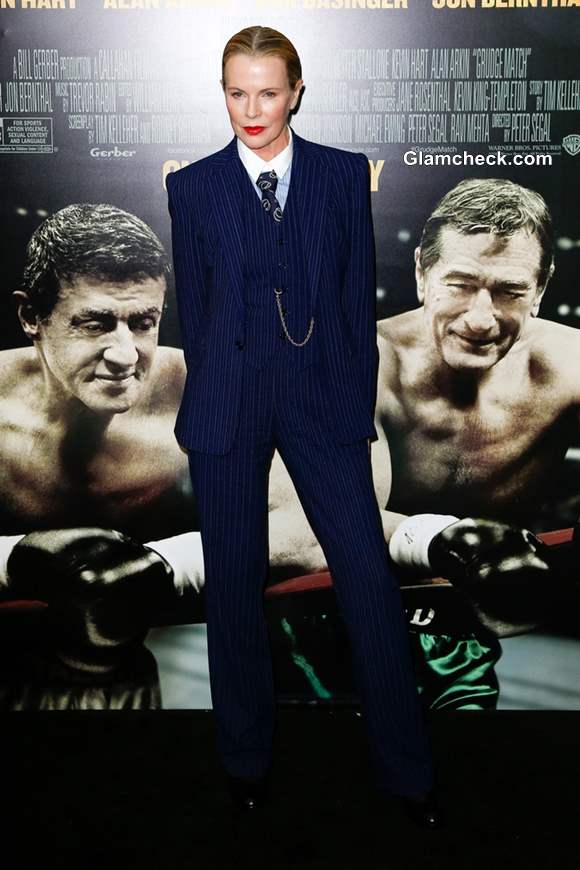 Androgynous Look Kim Basinger at 'Grudge Match' Premiere
Even though the look was undoubtedly super sophisticated, it had a charged vibe of street smarts and edgy, Mafia-like sharpness.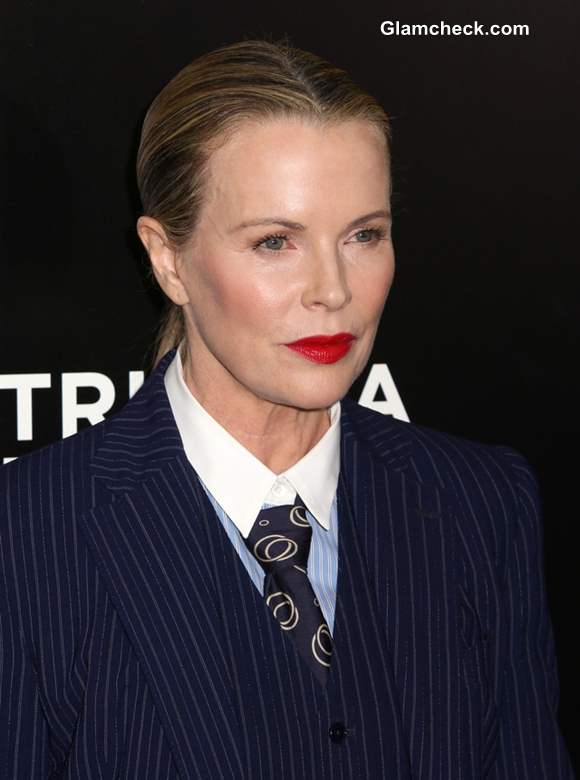 Androgynous Look 2013  Kim Basinger at 'Grudge Match' Premiere
She completed her look with a slicked-down ponytail and bold red lips. She did appear a little pale as the shade of her blush was almost au natural, but we think it goes well with this undeniably no-nonsense avatar. 
Image: Shutterstock