The star cast of Justified literally put their best foot forward during the recent screening of its premiere at the Directors Guild of America in Los Angeles, California.
While walking the red carpet, celebrities don't focus only on their clothes and makeup but each and every detail of the look they sport – right to the toe. After all, with all the attention showered on them during public appearances – it is but natural that every minute detail is taken care of. This is precisely why we saw three very lovely lasses, who star in Justified, show their perfect pedicures and footwear in three distinct styles respectively.
Trendy – Alex Witty sported a cool pedicure where the alternate toes were painted in black and blue nail colors.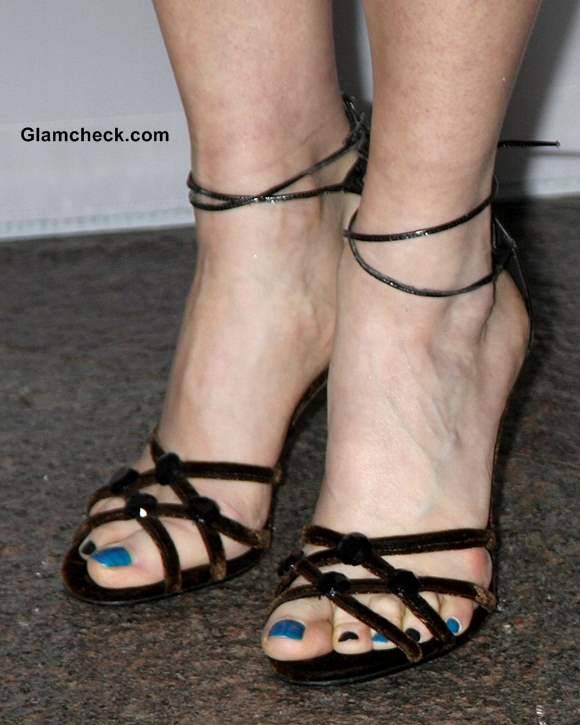 Snakeskin strappy stilettos
Her feet looked pretty in a pair of snakeskin strappy stilettos – embellished with black stones – which showcased her nail art aptly.
Classy – Cathy Baron chose to play up the classic combination of red and white as far as her feet were concerned.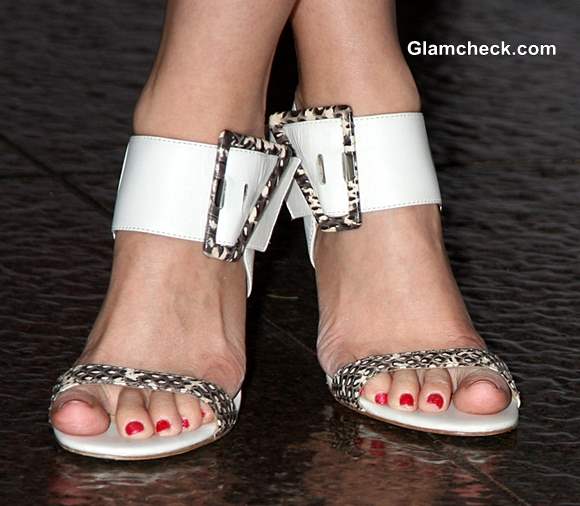 Ankle Strap Heels White
Her white sandals, which featured a chunky silver buckle on a thick ankle strap as well as a silver front strap, was the perfect footwear to show the glossy red toe nails.
Spunky – Natalie Zoe's footwear made quite a shoe statement which was highlighted nicely by her unique shade of greyish brown nail polish.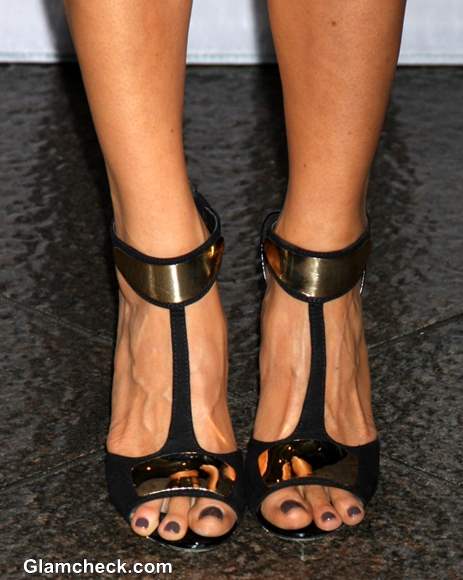 Ankle Strap Heels
Her choice of footwear was a pair of black sandals which featured a T-strap and an ankle strap. Gold metallic detailing on the straps added more spunk to it. 
Now, those were some seriously nice feet on display at the red carpet. In fact, there is no reason why our readers shouldn't have equally pretty toes – all you need is a lovely DIY pedicure at home in order to get started.
Image: Shutterstock