Super model Heidi Klum does have a knack of turning up at red carpet events in some of the most exquisite hairstyles, and it was no different when she made an appearance at the People's Choice Awards 2014 at the Nokia Theater LA Live in Los Angeles, CA.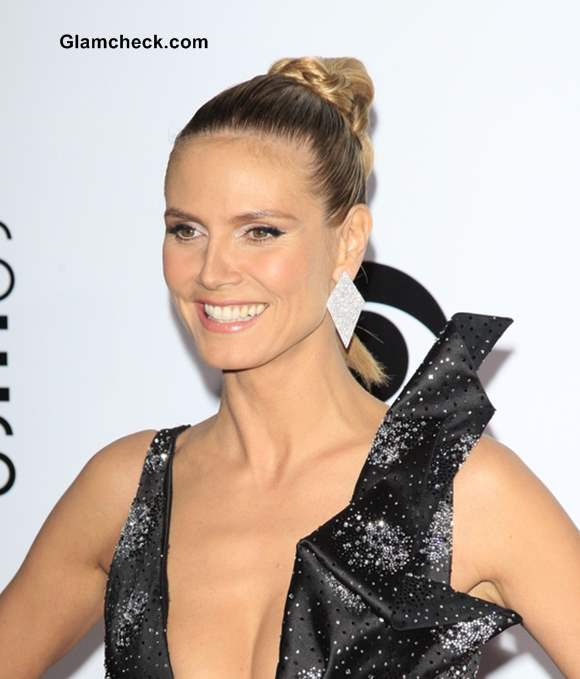 Heidi Klum at the People's Choice Awards 2014
Klum, who is the judge of popular reality show Project Runway, wore her hair in an elaborate double twisted ponytail. The style may look rather intricate but actually it is quite easy to make on your own. Therefore, we bring you the DIY steps for it – to show how simple the hairstyle actually is.
Double Twisted Ponytail Tutorial – DIY Steps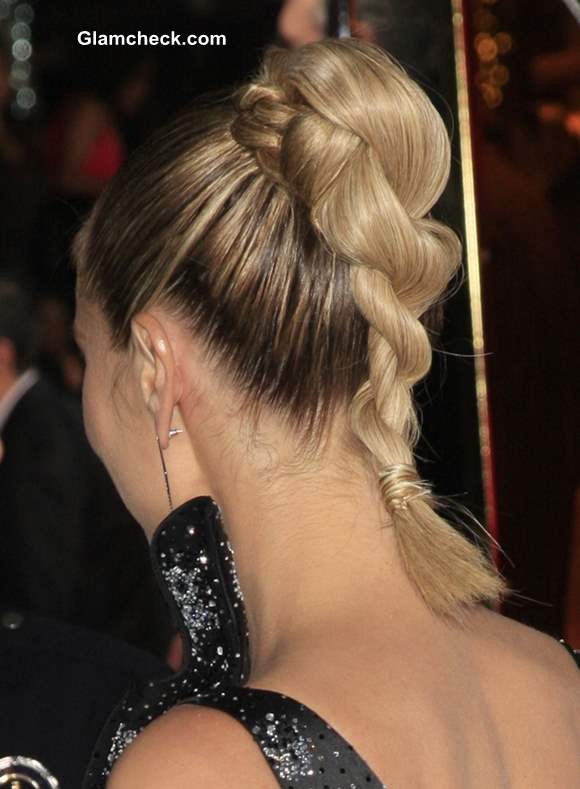 Heidi Klum in a Double Twisted Ponytail at the People's Choice Awards 2014
The first step before you get started on any hairstyle is combing/brushing the hair well to get rid of knots and tangles as well as to make it smooth.
Next, gather all the hair into a high ponytail at the top of your head and secure it in place with a hair elastic. Tame flyaways by spritzing on some hairspray near the crown of the head.
After this, make a parting in your ponytail to make two segments. Ensure that one segment is much thicker than the other.
Make two further sections in the thinner sections and twist both the sub segments around one another, and secure as you reach the end of the hair. Now, wrap this entire twisted section around the rest of the ponytail and secure underneath it with the help of bobby pins.
In the next step, take the thicker section of hair – and here too make two further segments in order to twist them around each other till you reach the end of the hair. Secure with a hair elastic. Then take a few loose strands from the end and wrap it around the hair elastic. Secure the ends underneath with the help of a really tiny bobby pin.
Optional Step – You can pull out on the top part of the flowing twisted ponytail gently (at the same time ensuring that you do not mess it up) to give it a more voluminous look.
We hope that you dress up your hair in the double twisted ponytail real soon and have fun while doing it. 
Image: Shutterstock