The casual winter layering look, as the name suggests, is all about keeping it casual. Whenever, we usually think of layering the woollens/clothes during winter, what first comes to mind is a smart trench coat worn over a warm layering of skivvy polo necks, thermals, camisoles, sweater or the like inside. Undoubtedly, that is one of the most stylish winter looks – however, sometimes there is a need for casual wear which prevents chills and at the same time looks smart. This is where the casual winter layering look comes in – and here, we'll tell you how to rock the look.
Rock the Fashion: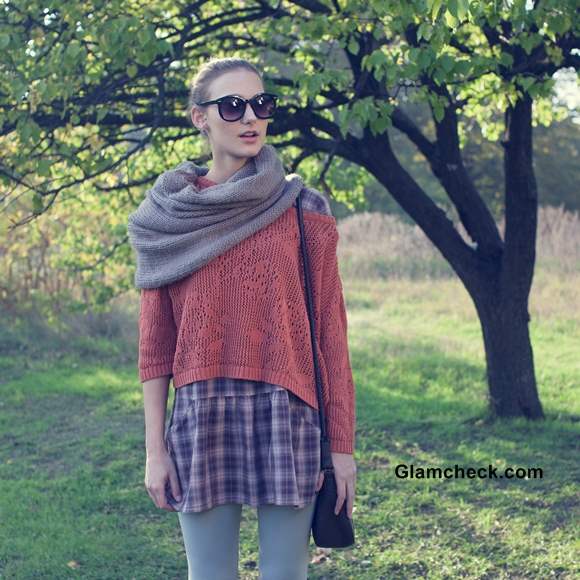 Fall Dressing Tips – Casual Winter Layering
One of the smartest ways to get started on the casual winter layering look is to choose an outfit made of a warm material for the very first layer. For example, here the model is wearing a plaid dress. You can take your pick from plaids, flannel, knitted outfits – basically, any dress made from a warm fabric. Layer this with a bright coloured cardigan, jumper, sweater or any woollen or warm knit top of your choice. The third layer will be a thick warm muffler/shawl worn as a shrug or wrapped around the upper body, basically to cover the neck and chest – from where one usually catches cold.
Wear a pair of warm tights or panty hose to protect your legs from the cold. Add a pair of knee-high socks to this – to not only exude a stylish appeal but to also add more warmth to the body.
Rock the Style: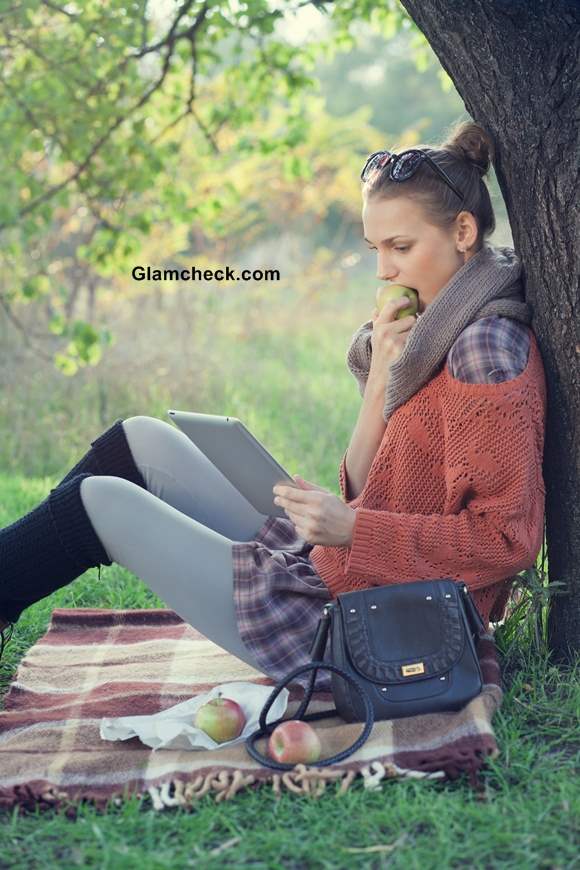 How To Casual Winter Layering
Choose a smart pair of boot, booties or uggs as footwear. A sling bag will complete the accessorization. You may also wear a pair of fingerless gloves to not only up the style but also the comfort quotient. A beanie on the head will be another smart touch. A neat pair of sunglasses or wayfarers will rock the style further.
Rock the Beauty: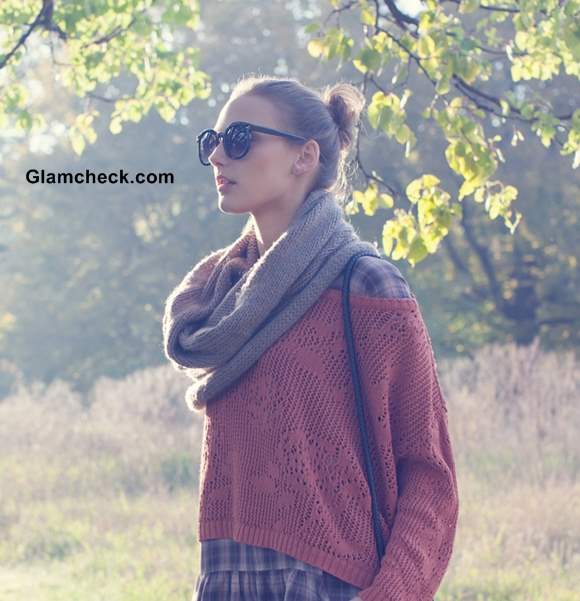 Casual Winter Layering Tips
Since the look is all about casual comfort – keep the hair and makeup simple. Tie the hair in a scrunched up bun, top knot, high ponytail or a braid. You could also try out a ballerina bun.
Skip the makeup for this look or add just a hint of gloss. However, if you are not comfortable with that then apply minimal makeup – or a lot of makeup that looks minimal, your choice!
Glamcheck's Rocking Tip: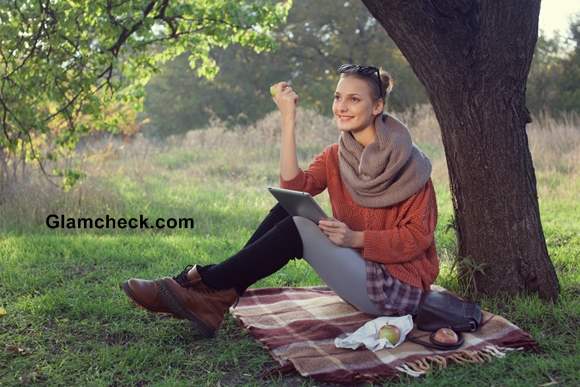 Casual Winter Layering
You can wear a poncho or bolero on top of the warm dress. You can also wear it on top of the cardigan – especially if it is really cold and you need to be outside.  
Image: Shutterstock