Crop tops are the hot buys this summer season and by now, you all know the divine rule of working this look i.e. 'high waist bottoms'. Crop tops are a tricky trend especially for those with that slight belly bulge. And with 'white' being the favourite red-carpet color this season, you might think you need a miracle to work this white crop top trend.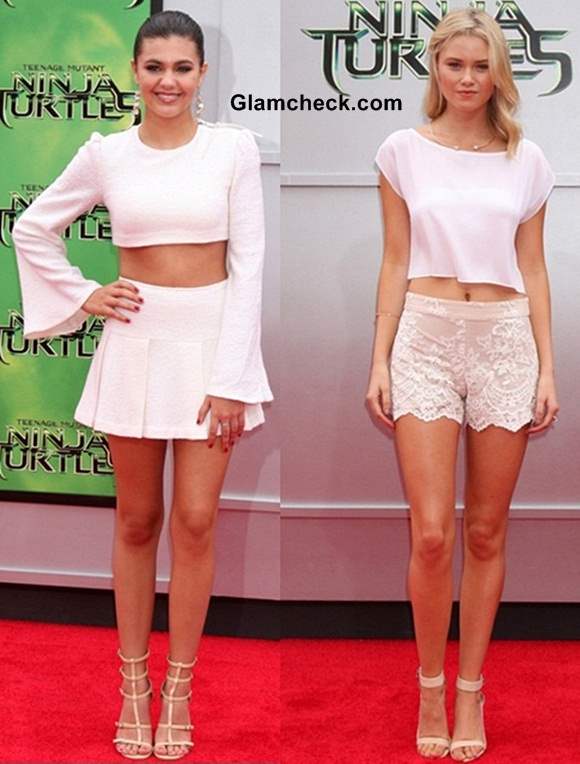 White Crop Tops – Style Inspiration
Let's take some cue from two young celebs who worked two different crop top looks at the Teenage Mutant Ninja Turtles Premiere.
Amber Montana looked gorgeous in this cute and cheeky ensemble. Her long-sleeve white crop top was paired with a sassy cheerleader mini skirt and a pair of nude gladiator heels. She signed off her ultra chic number with a pair dangling earrings and hair done neatly in a bun.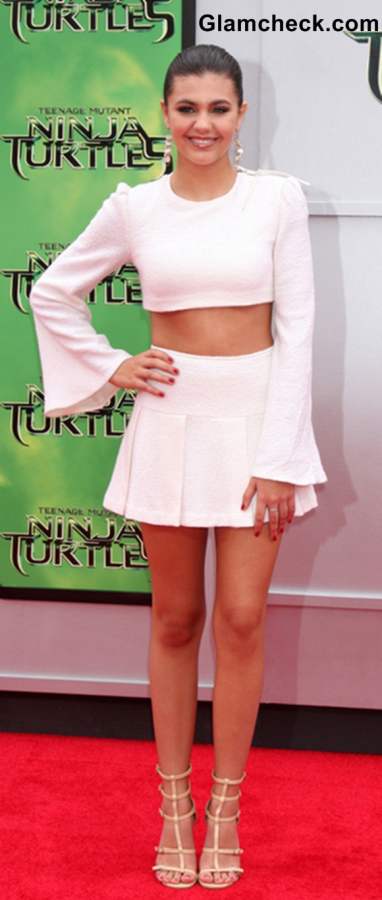 White Crop Top  Amber Montana
Another young celeb who worked the white crop top look at the premiere was Ginni Gardner. She paired her simple white crop top with a pair of cute lace shorts and classic nude strap heels. Minimum accessories and loose wavy blonde hair finished off the simple and elegant look.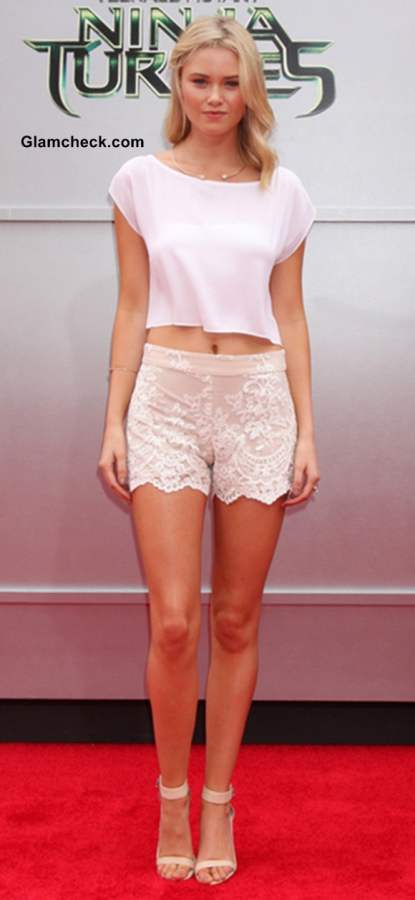 White Crop Top  Ginny Gardnera
As you saw, there are different ways to work the white crop top looks. The crop top used by Amber Montana is quite dressy and dramatic, perfect for a special red carpet event. On the downslide, a toned midriff is a must to carry off this look.  The slightly longer top worn by Ginni Gardner is a definite lifesaver for those with a slight belly bulge.
The two starlets played around with their choice of high waist bottoms, a definite inspiration for those looking to experiment the crop top look. So go on, let your creative imagination flow, pair up with a sassy skirt or shorts or pants and rock that crop top look!
Image: Shutterstock