Planning a holiday on a cruise? Hot pants should definitely be on your mind and in your bags. Today we bring to you two hot ideas to look glam (but not over the top) on the cruise.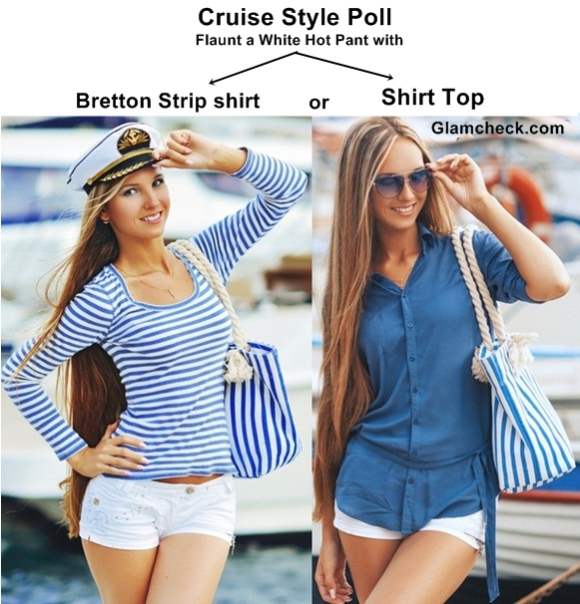 White Hot Pants
Nothing gets better than a white and blue combination on the sea. A white denim hot pant with embroidered details and rivets is what's on our mind today. Ditch the tattered look for a while and especially on the cruise.
Style option1: Chic in Bretton Strip shirt + white denim hot pants
Bretton Stripe knit t shirt with the denim hot pant in the classic blue and white combination. Chic enough and makes you look fabulous and comfortable. Consider styling this with a Bretton stripped tote bag make sure there is a demarcation of colours between your t-shirt and the bag.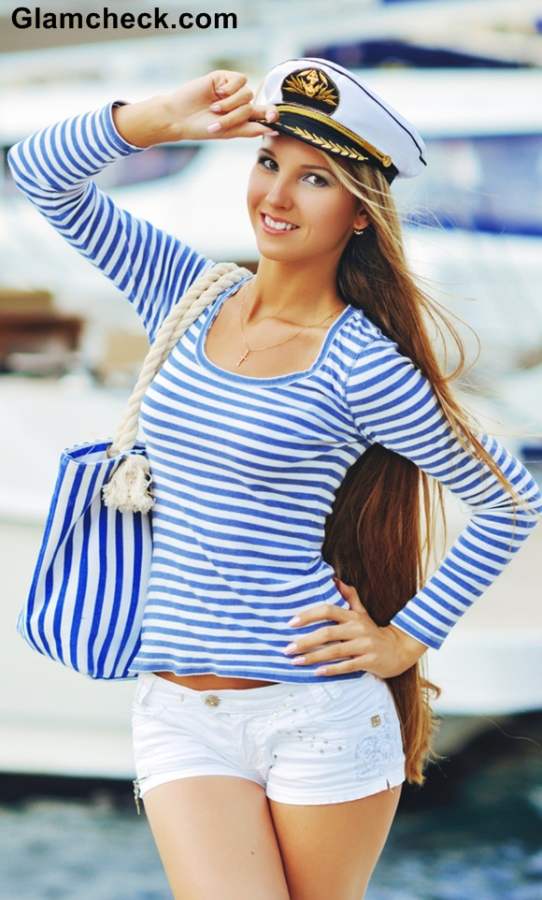 Bretton Strip shirt with white denim hot pants
Also make sure the t-shirt is attributed with full sleeves (you don't want the tan to set in for ages) and you never know the Captain is so impressed by your style that you get to flaunt his hat too!
Style option 2: Effortless in a shirt top + white denim hot pant
While this absolutely calm effortless look just needs a light mint blue shirt top cinched at the waist and a denim hot pant. This look is styled with a Bretton stripe bag in a dull blue + white combination and a classic pair of sunglasses.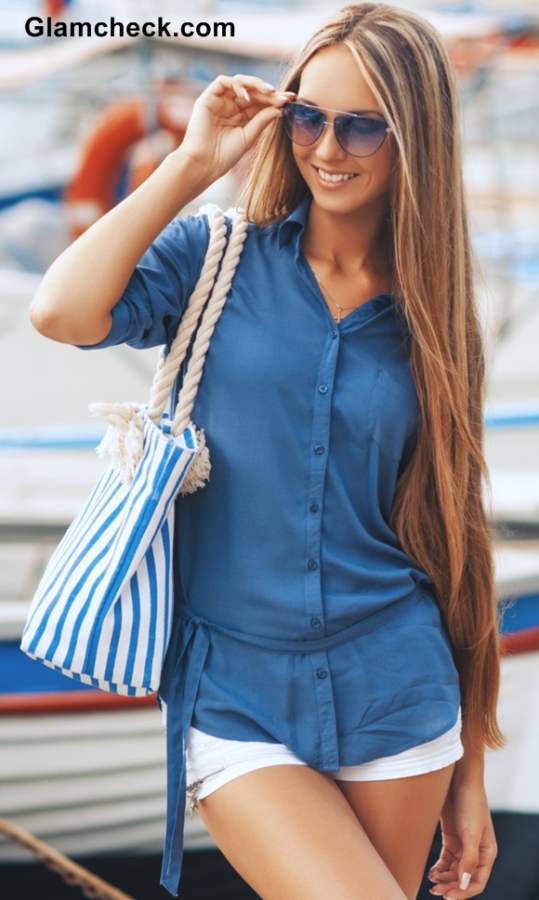 Shirt top with white denim hot pants
We want to know which look in this style poll tempted you enough to have you set off for a cruise trip, the t-shirt with denim hot pants or the shirt top look.
Image: Shutterstock