The 2014 Teen Choice Awards was a busy night for the fashion enthusiasts, there were some gorgeous red carpet fashion and flawless styling. Also seen were some glamorous hair-dos which we just can't stop gushing about.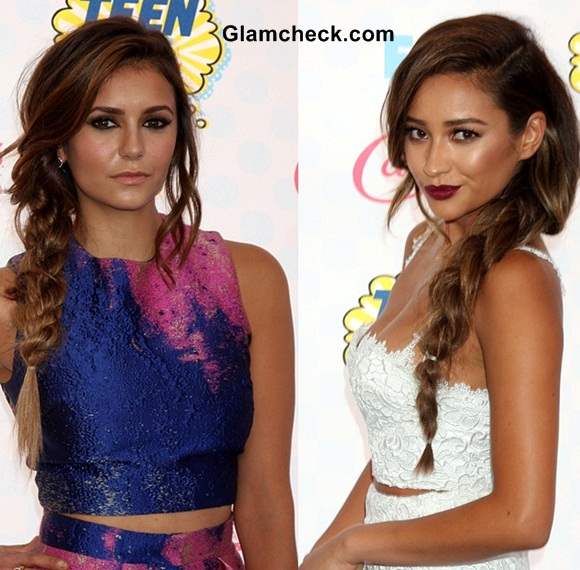 Gorgeous side braids at the 2014 Teen Choice Awards – Shay Mitchell and Nina Dobrev
The hottest hair trend this year is without doubt, the side braid and we bring you two unforgettable side braids sported by Nina Dobrev and Shay Mitchell. The beauty of these hair-dos lie not only with the non-fussy messy look but that these are perfect for a girl's night out. What's more you can try these gorgeous looks at home! You will need hair sprays for a Quick blow dry, styling, volumizing and medium-hold.
Nina Dobrev's side braid is not actually a braid but is styled into a messy rope! After the blow dry and styling sprays, start with twisting two strands of parted hair and then twist these strands together in the opposite direction.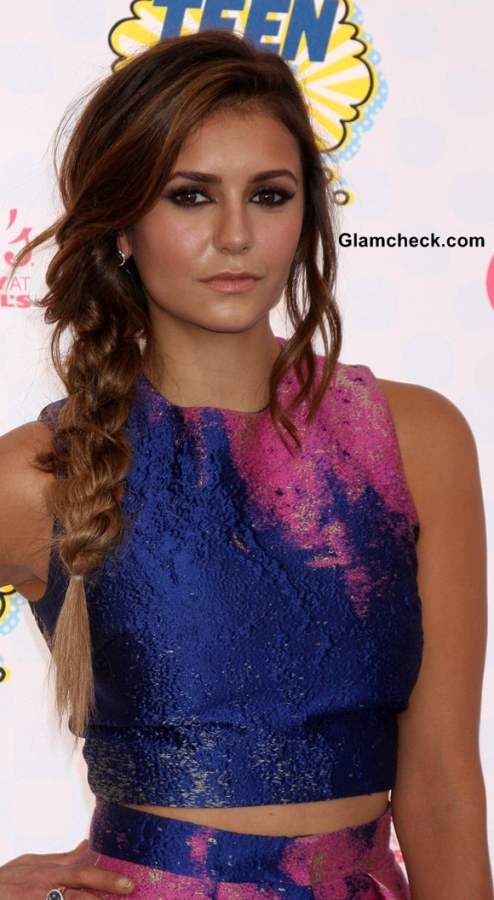 Side Braids Hairstyle Nina Dobrev
Mess up the hair with back combing and then use the medium hold spray to hold the look.
Shay Mitchell's low side braid has lots of volume and has cool fun touch to it. Start with a low braid, continue braiding till the ends of your hair and use lots of volumizing spray to puff up your hair. Have you noticed the cute ring she added towards the end of the braid? A little princess touch to the messy glam look. Just gorgeous!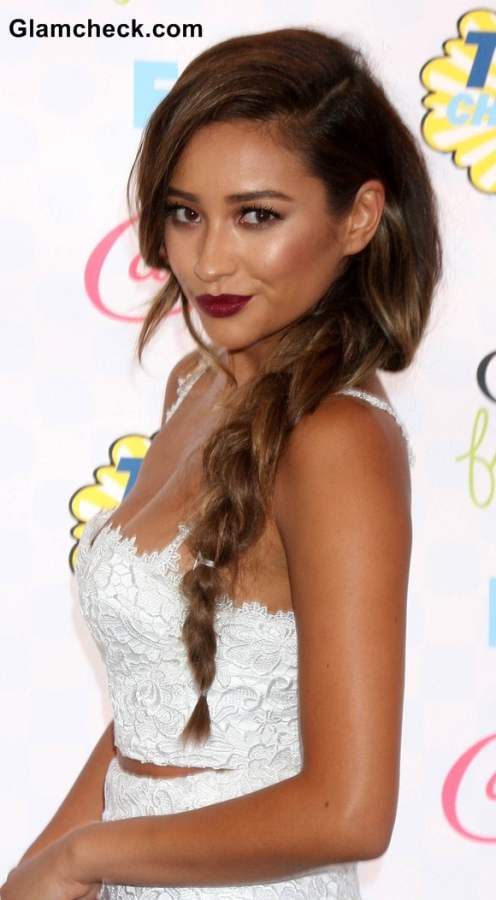 Side Braids Hairstyle Shay Mitchell
Image: Shutterstock