With the monsoons here, there is a desperate need for fresh, elegant and fuss-free casual look that you can lounge around in. We bring to you our favourite look of the day; laid-back, feminine and just perfect for the season.

Get the look – Casual yet Feminine Laid back style
The look itself is very simple and easy. First bring out our favourite white tee that you so love to laze around in. And then, choose a bright bouncy skirt (monsoon = colours) from your closet; could be something you were always hesitant to wear or it could be your favourite skirt.

Everyday Casual yet Feminine Laid back style
We chose a bouncy flared white skirt with horizontal prints in electric blue. Then we picked a sling bag that matches the color of the skirt. That's all the colour we need, so the look is finished off with classic nude ballets or flat pumps. You might prefer adding a small pair of flirty earrings to add a more feminine touch.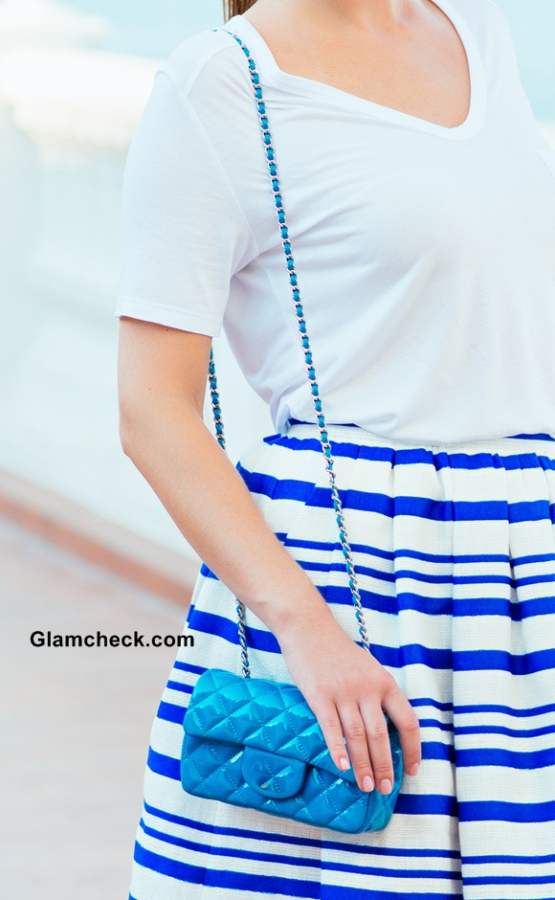 Everyday Casual Feminine Look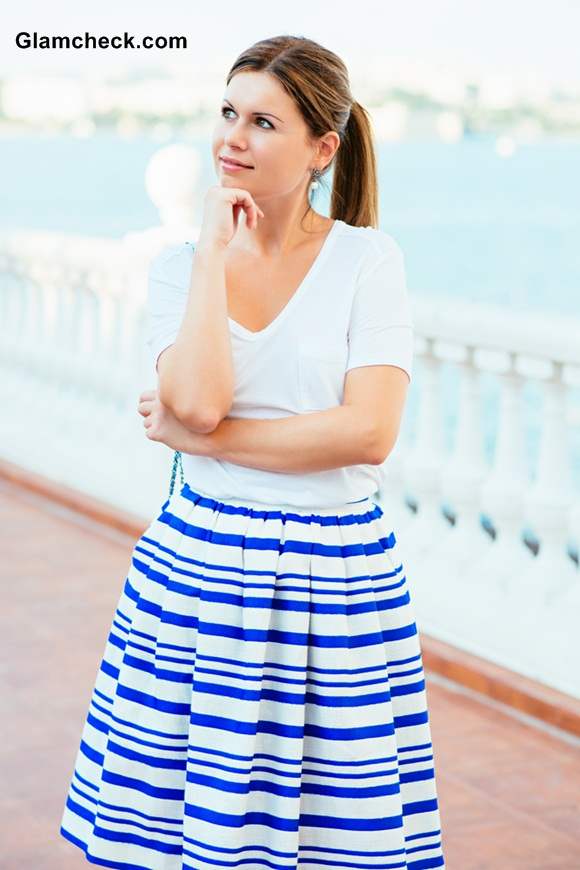 Everyday Casual Feminine style
For the hair, the classic high ponytail is perfect. Just pull you hair into a ponytail, spray some medium hold hair-spray to get rid of flyaways and then pull a small strand of hair from the front to frame the face. Go natural with your make-up and there! You're done! Fresh and flirty look of the day.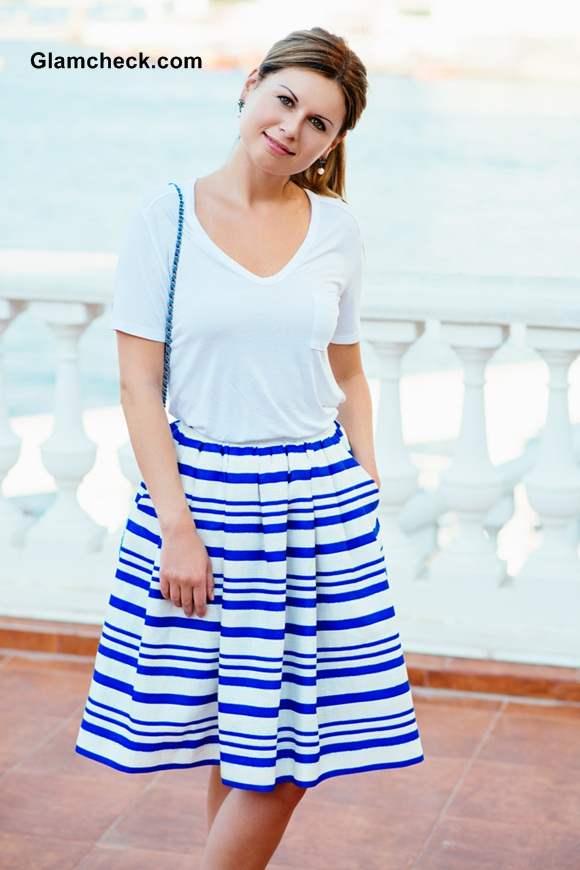 Casual Feminine Look
Image: Shutterstock