It's that time of the year to set start the mood for the Halloween celebrations. What best way than to start right at home, from your outdoor garden and home interiors.
You can try your hand at some D.I.Y Halloween ideas but there are also quite a lot of scary props which you can get really cheap at thrift shops and local markets. Believe us; many of these are bound to give your guest and trick-or-treaters a real fright.
Here are some scary Halloween decoration Ideas to kick start the spirit.
Halloween Decoration Idea -1
How about a ghoulish white ghost flying around the trees? You can create these using simple strings and a plain white cloth. You just need to tie the white cloth around a ball or a roundish object to create the head. Then just rip the remaining part of the cloth. Bind two ends of the cloth to a tree branch to make the ghost fly (it will also give an appearance of two hands). You could paint the eyes and mouth with a black paint.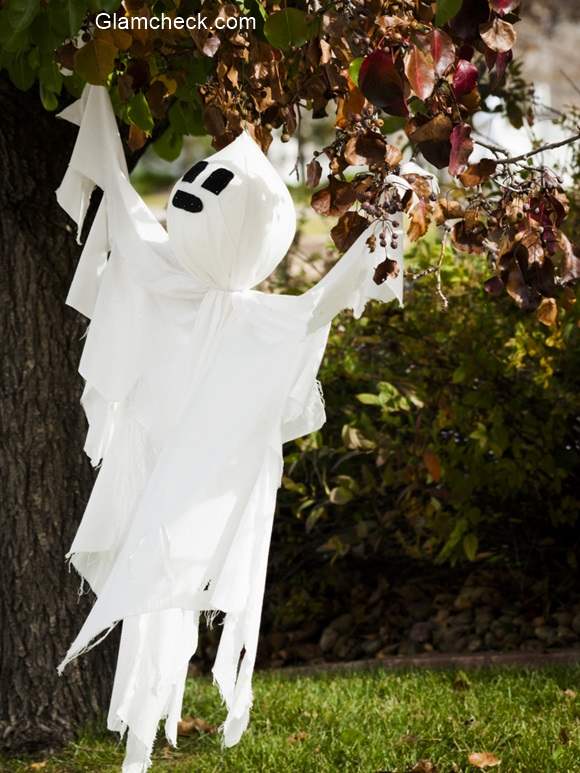 Halloween Decoration Idea
Halloween Decoration Idea -2
Picture a figure with the head of a ghoulish pumpkin holding only the head of a dead body, quietly sitting on a chair to welcome your guests. Behind him a creepy witch giving its evil smirk.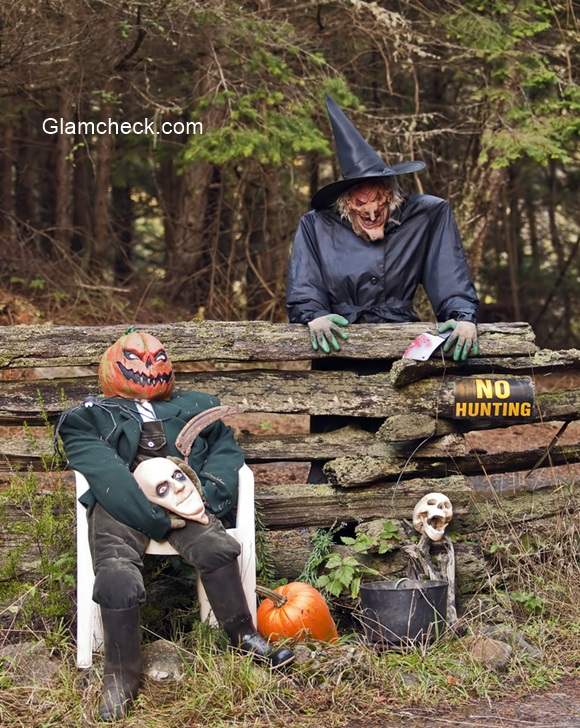 Halloween Decoration Ideas
Halloween Decoration Idea -3
Brr! This one is creepy, a scary ghost face lurking somewhere near your fence. Try picturing this on a dark evening.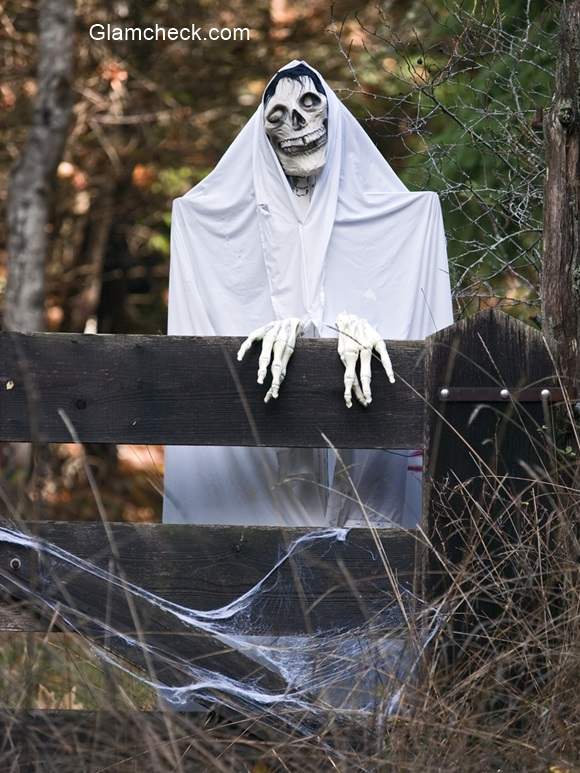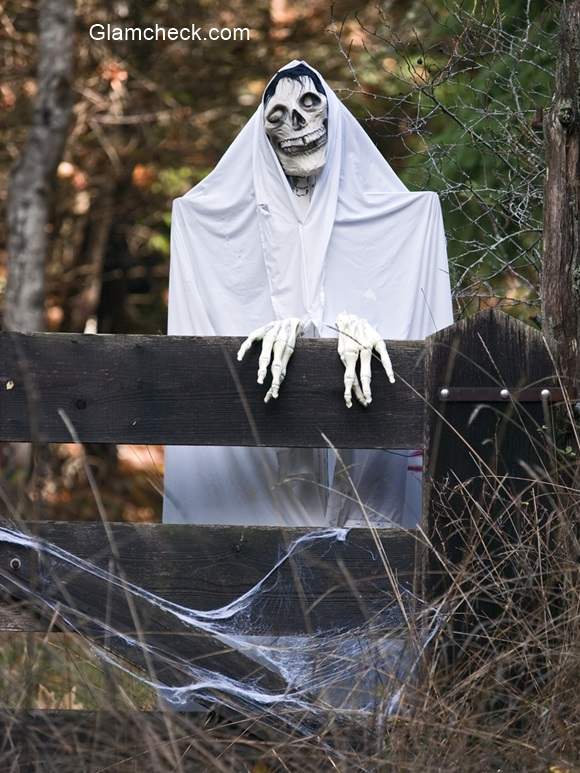 Halloween Decoration Idea scary ghost
Halloween Decoration Idea -4
How about a menacing figure waiting for guests to enter your house? Check out the creepy black spider crawling over the fence. You can get these creepy crawling spiders for a small price and it will give a good effect to your decorations. Or if you are the creative type, create these of your own using wires and paper mesh.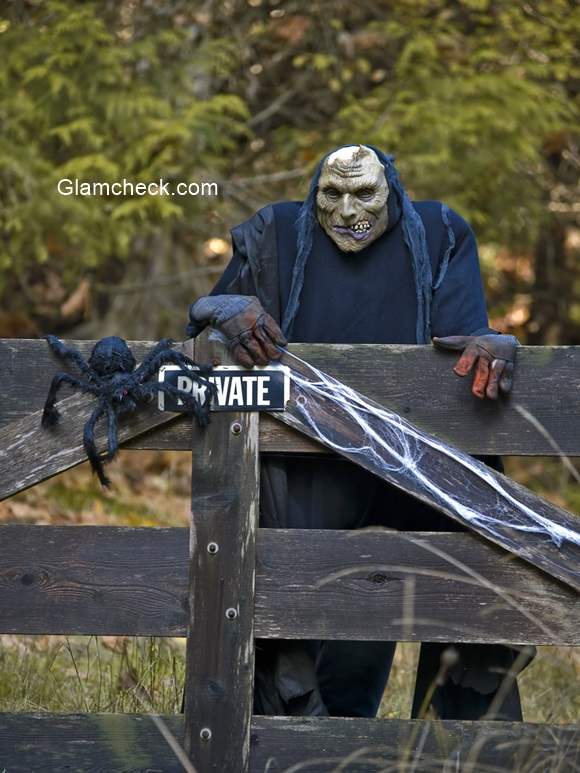 Halloween Decoration Idea ghost
Halloween Decoration Idea -5
Halloween decorations for the house interiors are just our thing; it makes you feel as if you're living in a scary zombie cave. Get one of these fake cobwebs and spread them around the corners of your house. Creepy reptiles and spiders add to the effect. Bring out your old spades and lanterns and use them to further your Halloween look.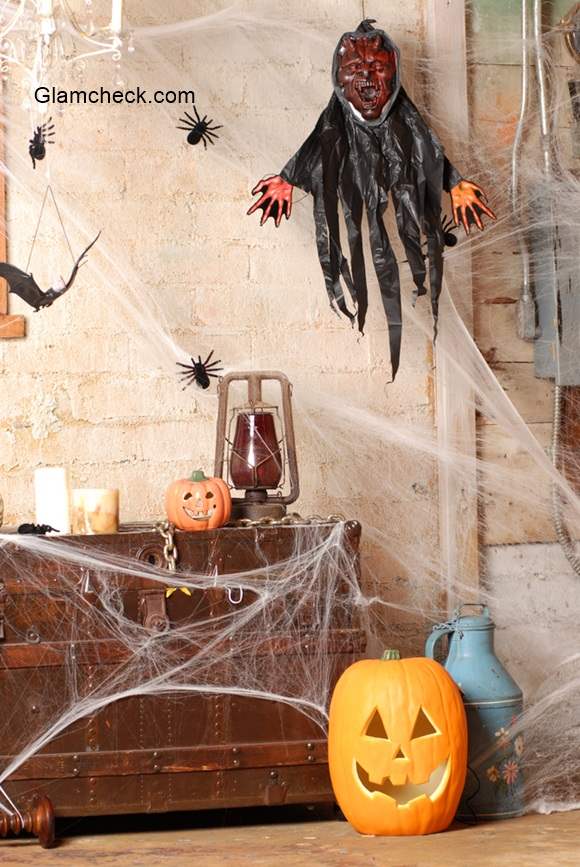 Halloween Decoration Idea for home
Add to that some loud scary music and smoke, you are ready to celebrate Halloween.
We have started our decorations with much fervour, ready to say Boo!! Anytime! How's your Halloween decoration coming along?
Image: Shutterstock