This summer we bring you stylish looks that make use of the unlikeliest accessory to create chic fashion, namely colorful stockings. Yes, they can be paired with cute outfits to create ensembles that are high on the style-o-meter. So, it is time to pick those stockings in a wide array of colors.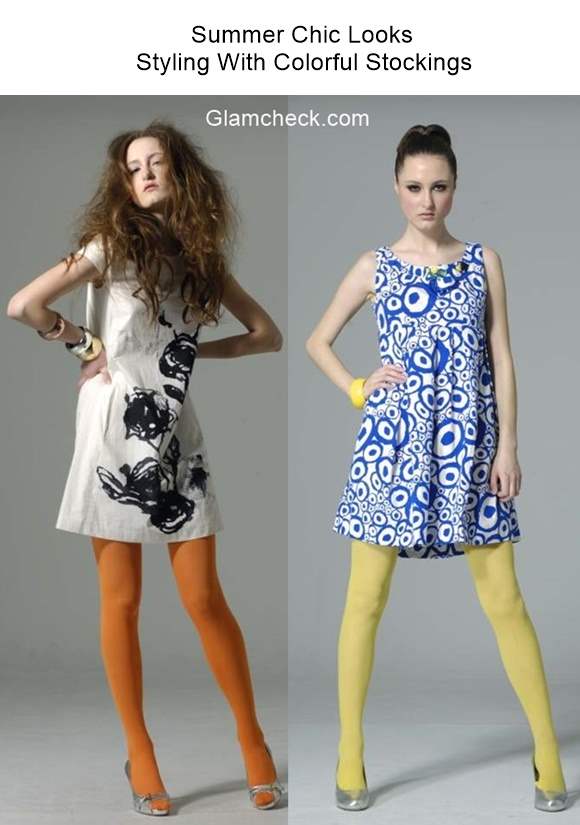 Summer Chic Looks – Styling With Colorful Stockings
Add a fun element to a shift dress with colorful stockings
The shift dress is an all time favorite, and it can be used to make for a good summer chic look. A shift dress with cute graphic prints is a nice choice for a fun wardrobe for summer days, just like the one seen on the model here. Orange stockings brighten up this style even more, and make the look playful.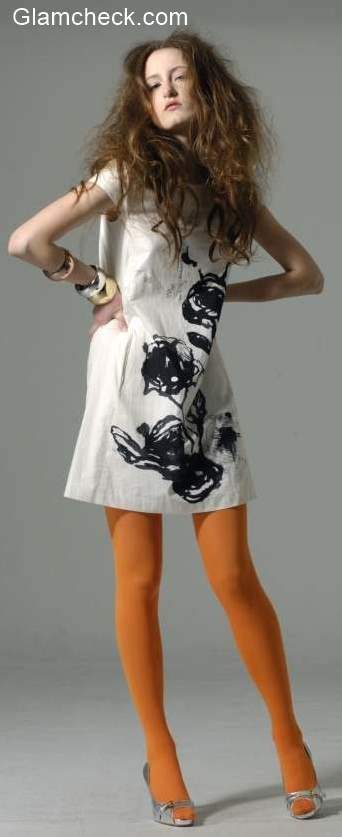 Wearing shift dress with colorful stockings
Adding metallic accessories like chunky bangles and peep toes in gold and silver further spruce up the ensemble.
Jazzing up a tunic dress with colorful stockings
Tunic dresses can be a really fun part of a summer wardrobe, especially when you choose one in colorful and funky prints. Of course, pairing this outfit with colorful stockings raises the style quotient even more, as we can see in the case of the model here. Her ensemble is a cool way to wear a tunic and stockings combo this summer. The mainstay of this particular look is the color play of blue and yellow.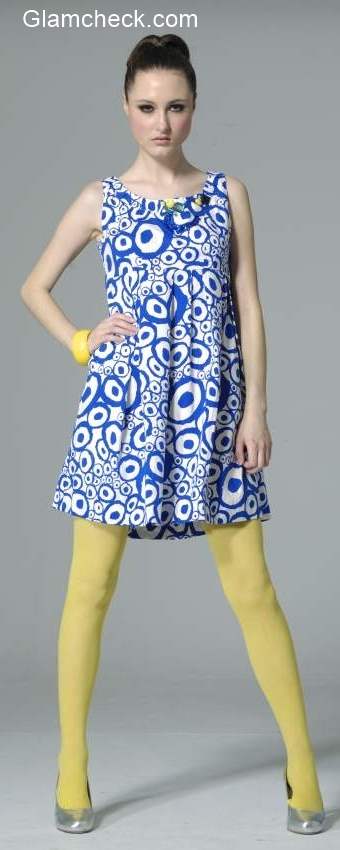 Wearing  tunic dress with colorful stockings
Yellow accessories, to match with the stocking, like the bracelet and a pair of silver pumps add more chutzpah to the ensemble. You can also channel the model's ballerina bun hairstyle. It is a great hairdo for summer, as it not only looks stylish but also keeps the hair off the neck and face on sultry hot days.
This summer you can turn the stocking into a fashionable companion. However, don't forget to pick stockings that are not only colorful, but also made of light and breathable fabrics. Now, go ahead and experiment with these summer chic looks.
Image: Shutterstock