It seems like the western world may finally be coming to grips with body type. We've learned to accept, more than ever, that people come in all different shapes and sizes. And being one size or another doesn't make a difference to your quality as a person. But it can make it tough to find stuff to wear. It's true, most clothing designers, especially those who design clothes for women, tend to make looks for women on the smaller side of average. Many designers and manufacturers, like Eliza J, are starting to wake up to the fact that all women want great clothes made for them. And even now that we're starting to enjoy more equitable treatment when it comes to the clothes on the rack, there are many of us who still don't understand why people come in different sizes. Here are a few thoughts on the matter.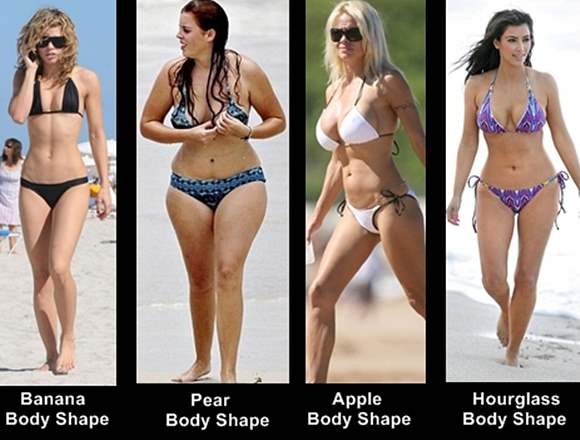 Women Body Types pic
There aren't two or three body types. Women come in a whole range of shapes and sizes. We hear about Endomorphs, Ectomorphs, and Mesomorphs (fancy words for people Short/Squat, Thin/Tall, and Medium). But these are just general terms to describe the way people are commonly shaped. There are lots of people who don't fit neatly into these little word boxes. Not having a clear word-type to describe your body can make you feel abnormal, but if you are living and breathing then you can rest assured that you fit somewhere comfortably into the way human beings can be shaped.

There are advantages and disadvantages to each body type. While culture tends to elevate the tall and the skinny, these body types are not more inherently healthy than those of us with curves. In fact, women who naturally put on weight more easily than others may derive benefit from their metabolism. Skinny folks have very active metabolisms, kind of like a gas guzzling SUV. Slower, steadier metabolisms can actually result in excellent longevity, as they tend to be a little easier on the body. This doesn't mean that skinny ladies are screwed either. There is a healthy way and an unhealthy way to live for every kind of body.

Every body type is sexy. Again, it's easy to think that because one body type gets more parts on TV and in movies than others, that this is the ideal. In reality, people are into all sorts of shapes and sizes in women, from the curviest to the…not curviest. Again, there is a healthy way to be for every body type. Attraction tends to be more related to health, proximity, and confidence/personality than about one's ability to conform to any specific body standard.
For these and many other reasons, it's OK to love the body you have. And if you don't now, it's important to try to learn. Body image issues are a big problem, and lots of women deal with strong emotional and health problems as a result. But there's no reason to feel this way. You can be happy and healthy in whatever body you're in. Finding clothes that fit is another story…