The classic Little Black Dress, the one that is a staple in the wardrobes of many. We are not going to give you a clichéd run through about what the LBD was or is or how it has evolved! The LBD is sure bored of being able to only attend the fancy wine and dine dinner parties.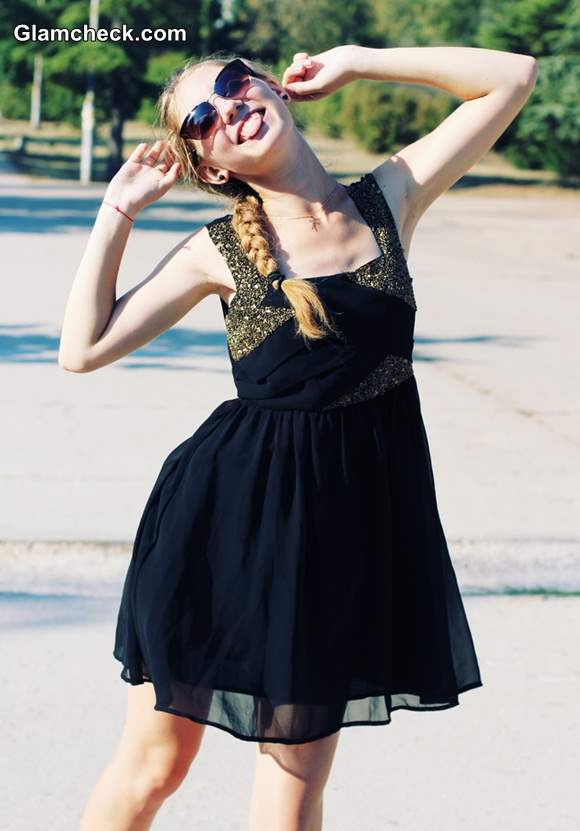 Dressing Tips – The LBD made easy
The look advises you to let your LBD breathe and for a change instead of shining in the moonlight let it revel in actual light- sunlight. Take out your LBD and take a casual walk and be assured you would get a lot of heads turning for all the right reasons. Needless to say that the LBD is a classic, hence all the classic styling rules apply. The LBD works well with the "less is more concept", which essentially refers to keeping it simple and let the LBD do the talking.
The dressing tip of the day:
The simple yet elegant short midi dress is embellished with placement embroidery done using gold sequins and beige pearl highlights and has a well-constructed slim fit bodice with gathers at the waist providing just the right amount of flare required. This breezy LBD is perfect to flaunt as casual attire.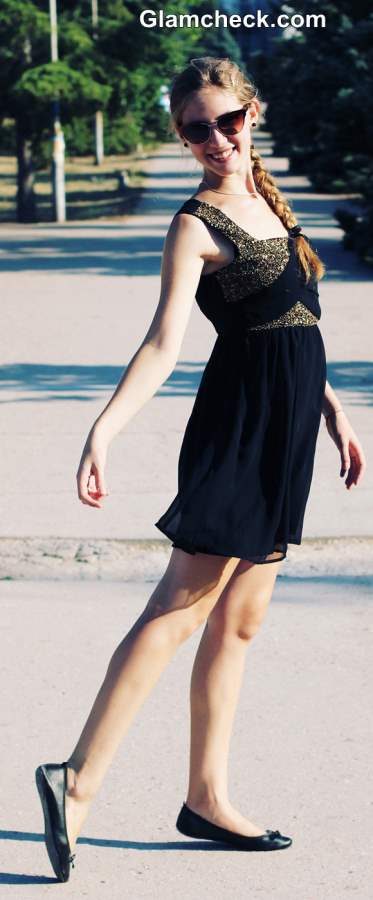 Dressing Tips – Wearing the Little Black Dress
The dress is styled with minimal additions, the black pair of ballerina works beautifully dressing down the LBD and keeping the balance right to match up with the casual morning look. A simple gold pendant worn with a delicate short chain, contrast the neckwear with pair of black tiffany studs or pearls. Don't forget to flaunt those exaggerated silhouette sunglasses. The sunglass' frame is in the tones of brown and gold keeping the colours balanced.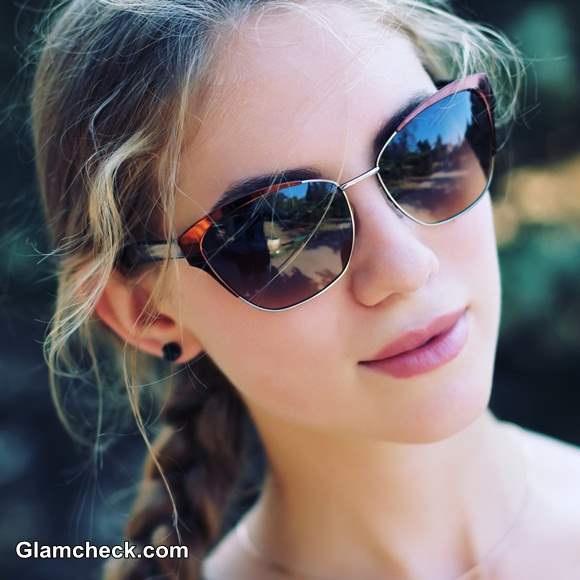 Hair and Makeup with Little Black Dress
Keep the pink just to the lips and your make up limited to the lipstick and liner. The hair is tied up into a braid with the hair ruffled around the edges (yes we request you to find the 'black' hair band!)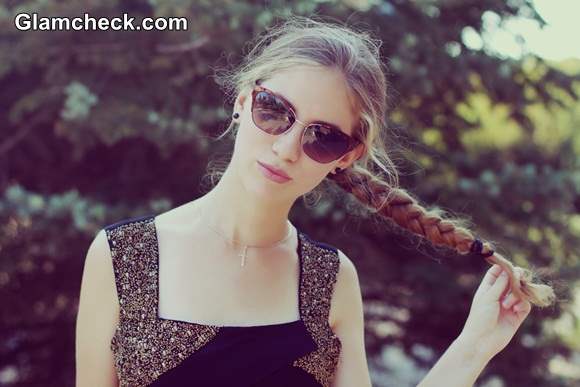 Hair with Little Black Dress
Glamcheck tip: Choose the LBD wisely making sure that there is some colour in addition to black so that it makes it easier to dress it down to a more casual avatar. This is also a great idea make use of the long lost (a sustainable idea if you wish to call it) LBD's buried deep down in your wardrobes!
(PS: The black also works well keeping you warm in the sunny yet chilly morning)
Image: Shutterstock