Hello Everyone,
Dressing up for an outing in the monsoon season is always tricky business. Style and practicality have to wed. Add an adventure-travel requirement to a monsoon look and you have other needs to contend with like comfort, sturdiness and, once more, practicality.
I managed to blend it all together  on a recent day trip to Ramanagaram with Kamal, that entailed a hike via some seriously steep steps and a couple of hours soaking in a light drizzle.
Watch the VIDEO:
While I generally prefer looser bottoms, I chose green slim fit denims by Zara for this trip as they would be easier to contend with on a climb. I paired them with an olive men's T-shirt in a size M by Celio tucked into my pants rather than left loose, thus imparting a tom-boyish feel. One of the main reasons I liked this combination of colors for the trip was because the surrounding hills were lush with greenery and sporting the same colour made me feel like a part of it.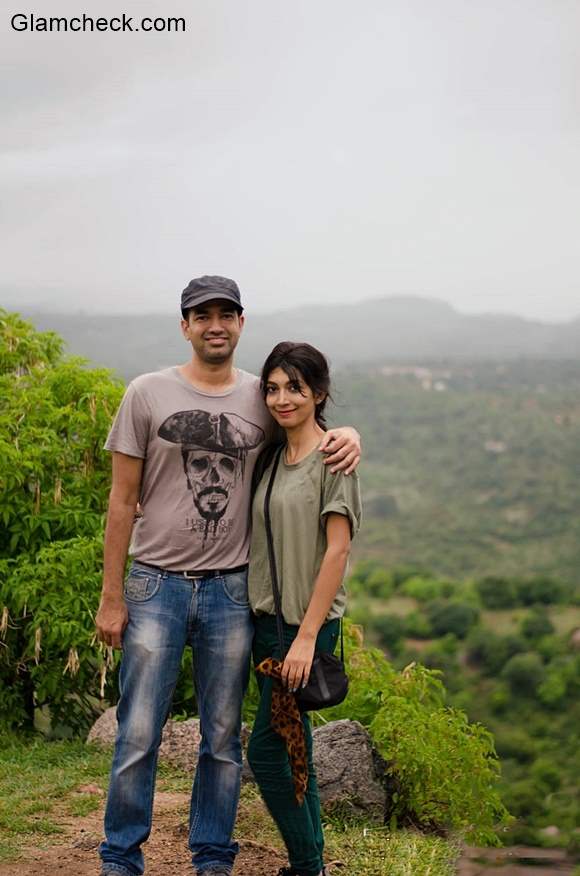 Green Denims – Monsoon Trek Look
Helping to make the climb easier were my Puma sneakers with shoe-liners under them to keep my feet warm. My other accessories included a black sling bag by Baggit, multiple finger rings sitting on different fingers and a leopard print scarf that I first tied around the straps of my bag and later wrapped around the low ponytail that I chose to style my hair with.
The colors of my ensemble so far were earthy, which I love, but I wanted some colour in there too so I went with Colorshow's Blueberry Ice on my nails, a light coat of red lipstick and green eye liner. I couldn't help but want a touch of sparkle so I highlighted the inner corner of my eyes with silver and green glitter eyeshadow.
This look was a tribute to the view, a nod to the season and very comfortable to hike in – all without compromising on style.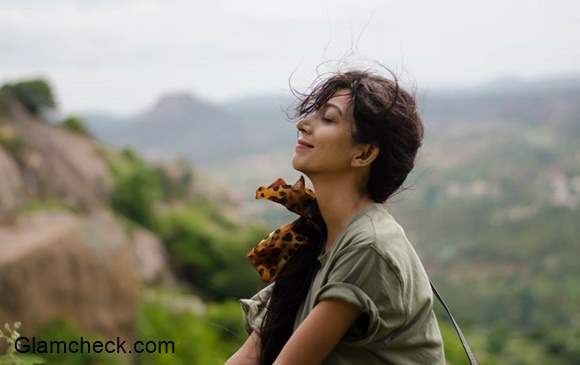 Indian Youtuber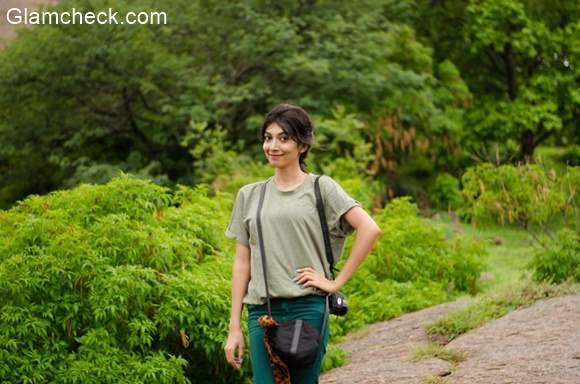 Hiking clothes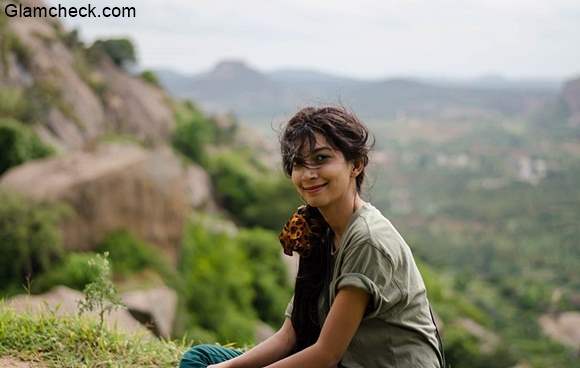 Hiking clothes Fashion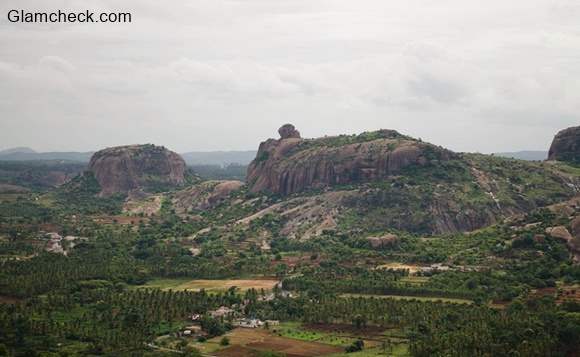 Ramanagara Hiking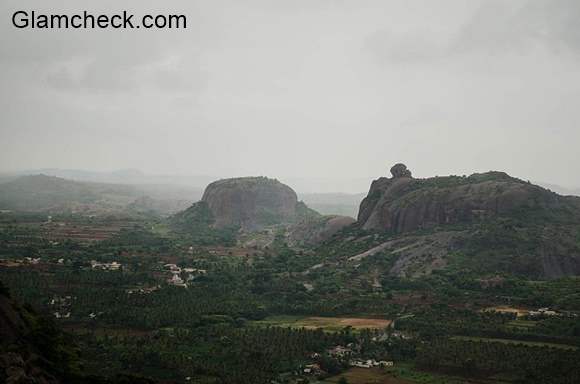 Ramanagara Trek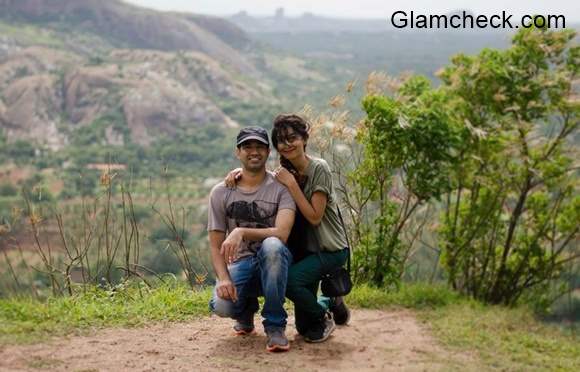 Glamcheck – Sarita Upadhyay
Outfit Details:
Green Denims – Zara
Men's T-shirt – Celio
Black Shoes – Puma
Scarf – Self designed
Black Sling Bag – Baggit
Nail Paint- Colorshow's Blueberry Ice