Hello Everyone!
It's Sunday, and I am pretty sure you guys are having fun & enjoying the day. It was a beautiful morning in Bangalore today and since Kamal & I were spending this weekend at home, we decided to go for an early morning walk at the Cubbon Park which is around 3 Km from our house.
It rained last night making the weather quite pleasant, there could have been no better way to start off our Sunday morning than with some brisk walking in the lush green garden.
In this post I am going to share the outfit I wore for the walk.
What to wear ?
Wearing comfortable clothes is always on my priority list, and when it came time to decide my morning walk outfit, I knew exactly what I wanted to wear – something sporty & little colorful that would allow me the ease and comfort that will be required during the long walk and also keep my mood up.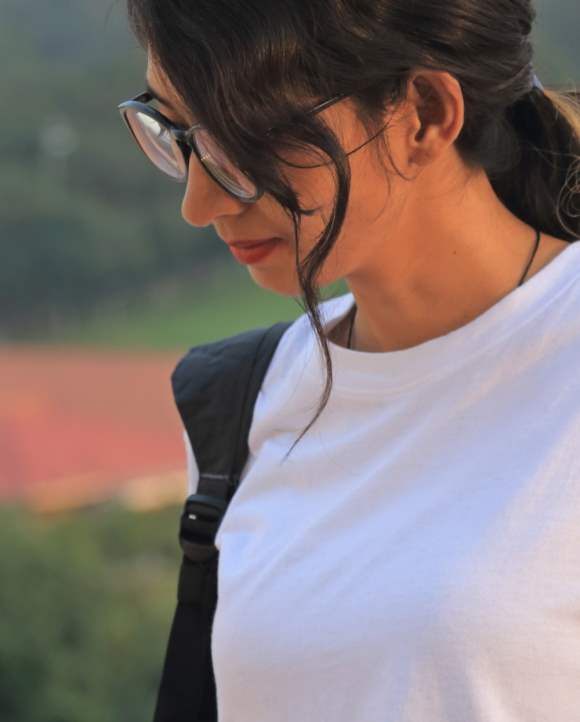 Indian Fashion Blogger
Sporty in Plaid
This time, I decided to team my Cheery Plaid Chinos (which is currently one of my favorite piece of clothing), with an over-sized white T-shirt.
Plaid equals happiness and it never fails to lift our spirits, and by teaming it with a loose white T-shirt, I got the perfect combination I was looking for.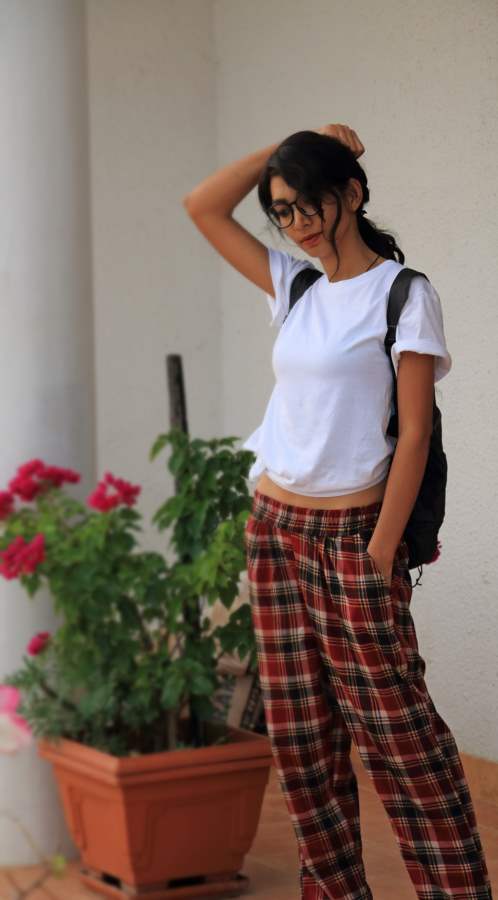 Sporty in Plaid – Outfit of the day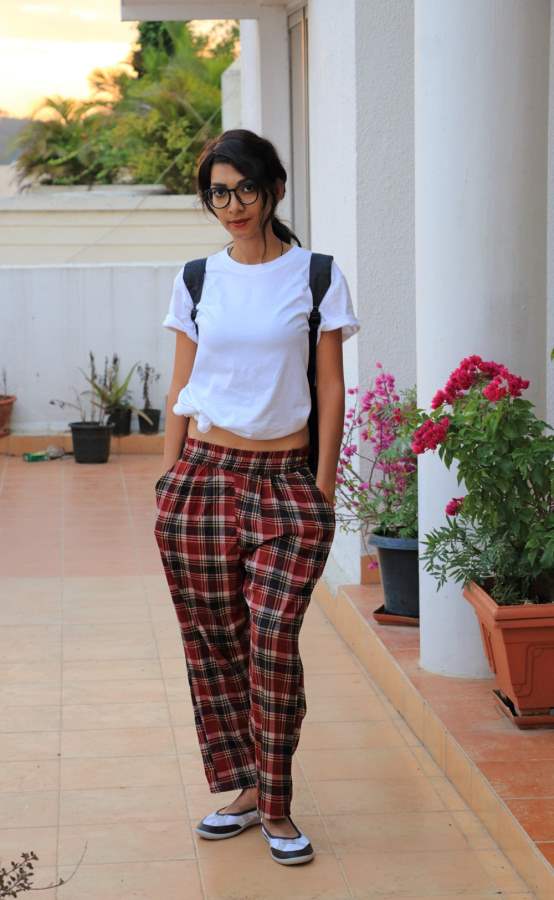 Sporty Look Morning Walk
When it came to style the look, I converted the loose Tee into a stylish crop top by tying a little knot on the right and rolled up the sleeves for that Tomboyish look. I completed the look with my nerdy glasses, a pair of walking shoes, a couple of silver finger rings and a backpack to carry a water bottle, keys & cellphone.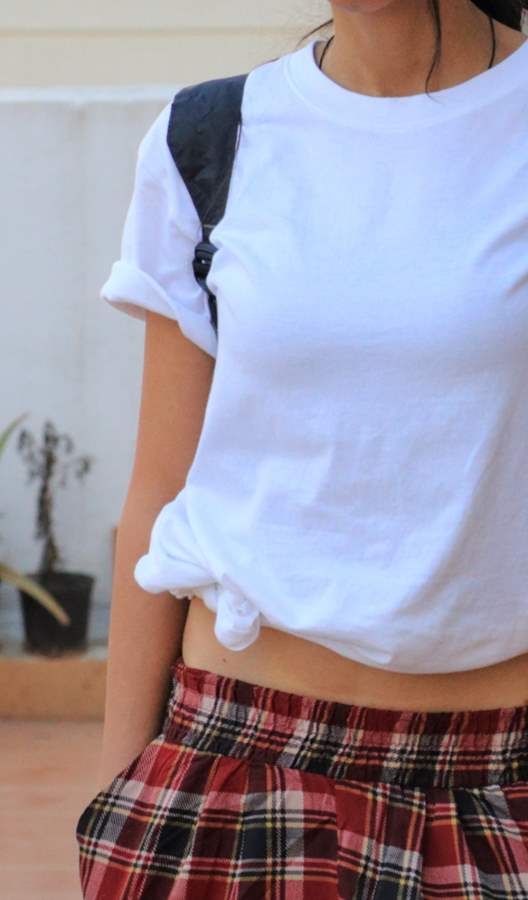 Indian Fashion Blogger – Outfit of the day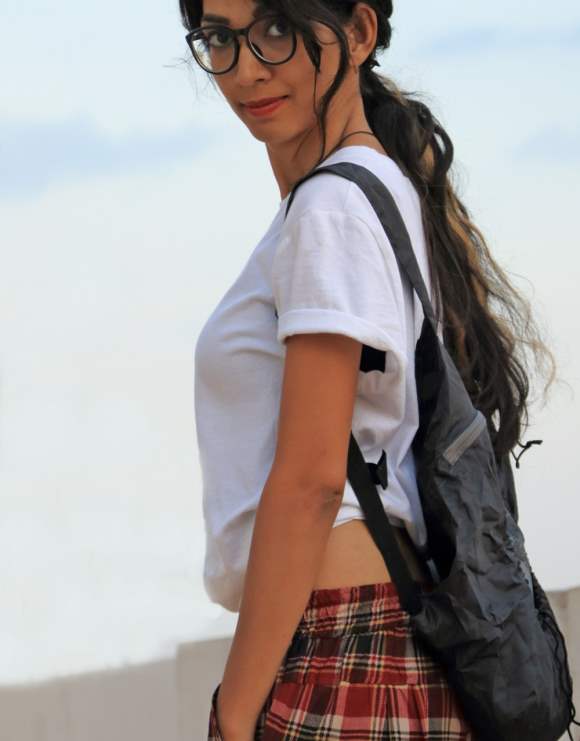 Indian Fashion Blogger Sarita Upadhyay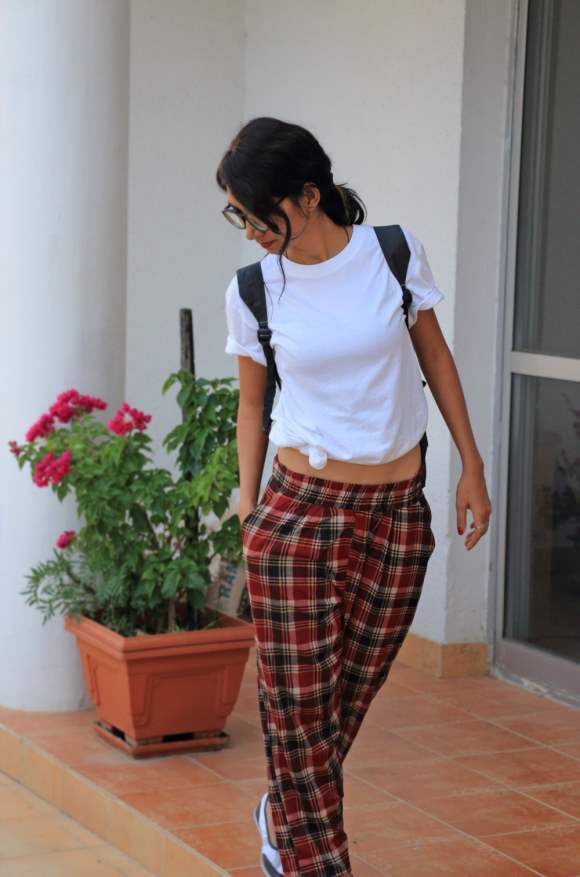 Plaid Chinos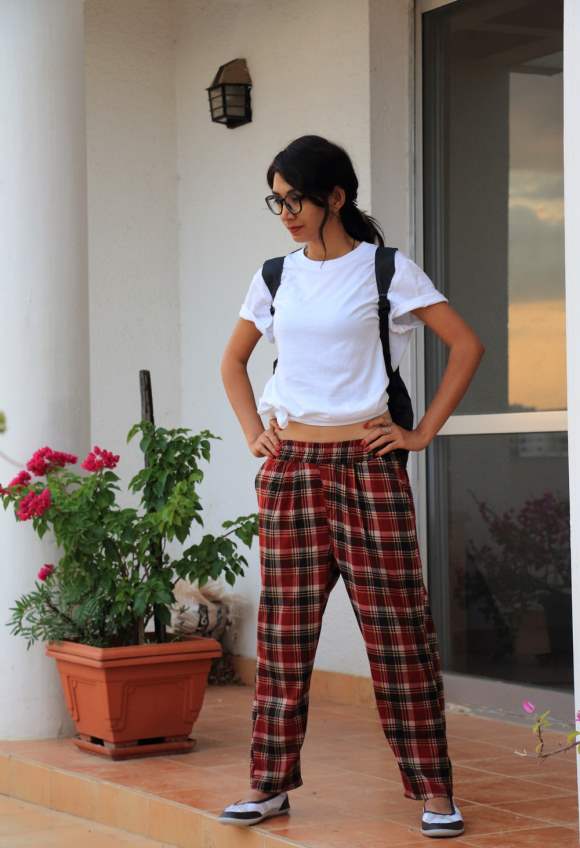 Sporty Look in Plaid Chinos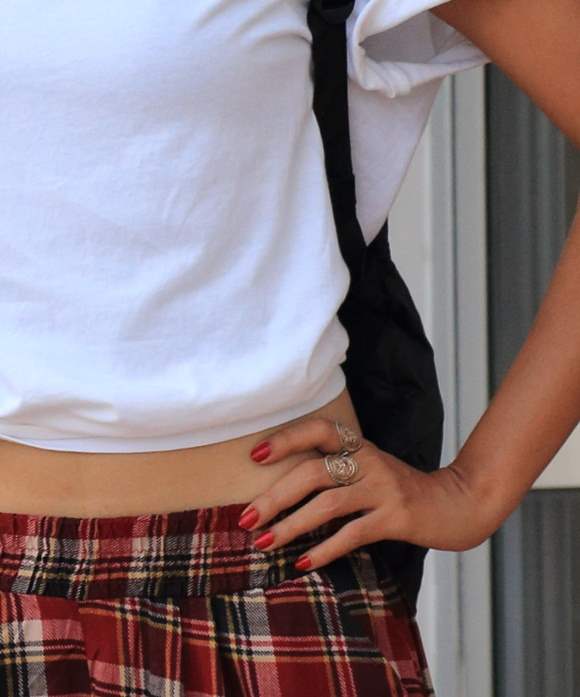 Sporty Look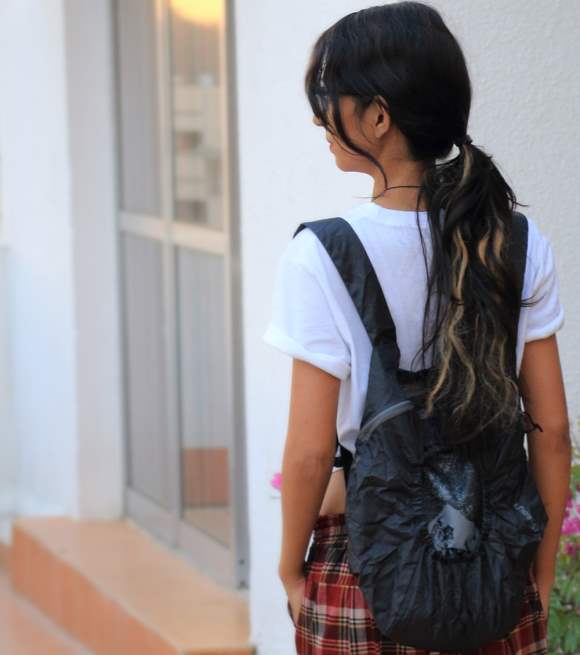 Fashion Blogger – Sporty Look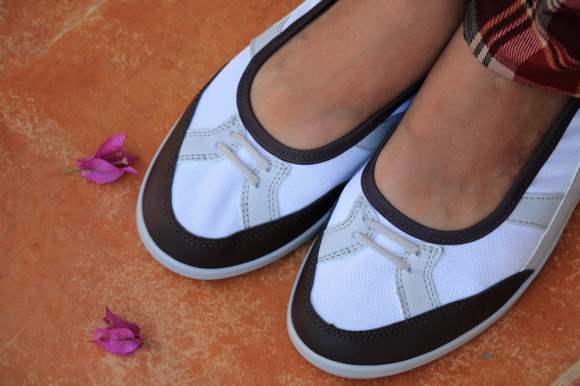 Newfeel shoes at Decathlon
We enjoyed the walk and returned home at around 9:00 am, had breakfast, took some rest and later headed out to a shopping mall to buy some clothes followed by a
Sumptuous
lunch. All in all, It was a a lovely day.
For me, It's gonna be a slightly busy week in terms of work but I do have a couple of fun plans that includes attending a birthday party and catching up for a movie with one of my close friend. I wish you all a wonderful week ahead. Take care!
Outfit Details:
Chinos : Oxolloxo
Tee : Domyos (Decathlon)
Shoes : Newfeel (Decathlon)
Bag : Arpenaz (Decathlon)
Rings : Silver

Indian Fashion Blogger – Sporty Look