Streetwear has been coming back in a big way all over the country, and this Fall is no exception. These are clothes with an urban inspiration. They're not meant to contrast the manmade materials of skyscrapers and city avenues; they're meant to fit right in, with dark colors, hard lines, and minimal detailing tying together these elegant and practical looks. You'll see a lot of people doing takes on this riff this season, from high end labels like Andrew Marc to ready-to-wear looks at your local department store. Here's what to look for in the Fall's best streetwear inspired looks.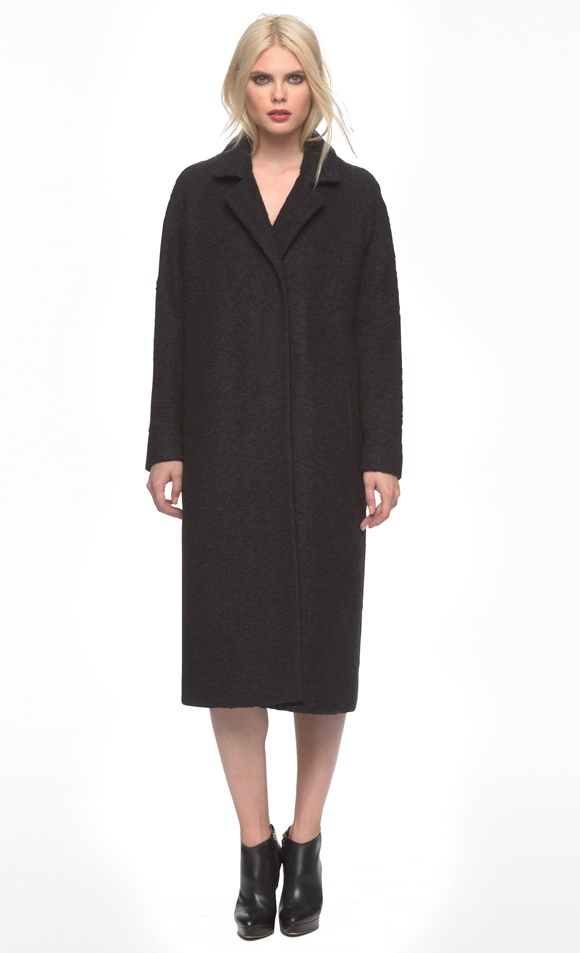 Subdued Colors. Color has its place, and there are some people who rock it year round. But this is not the MO of streetwear designers. Women who wear these looks want to own their environment, not stand apart from it. As such, you'll see a lot of muted tones: blacks, creams, camo green, tan. These are at once natural and industrial in their appearance, giving these looks a no-nonsense front that is nonetheless sophisticated and comfortable.
Long Lengths. The sweaters, jackets, and coats that come out of this trend are long and slender. Everybody loves being enveloped in a big jacket, but fluffy is not on the menu for this style, this season. While these looks don't show a lot of skin, they are still pretty form fitting. These are slender silhouettes, and they make up for this by being long, usually hitting mid thigh or lower. As is fitting with their function, they're never so long as to get dirty from trailing on the ground, but they're long enough to function as a kind of armor against the city cold.
Natural Materials. The most elegant streetwear-inspired styles favor natural materials when trying to achieve the It look. Weaves of alpaca, leather, and trims of fox fur aren't uncommon to see on many of this Fall's best looks. It's a way that city styles keep natural roots, never becoming fully industrial in their construction and intent. It retains the human element which is the heart of fashion.
Minimalism. This year's city styles embrace the simplicity that comes from fashion following function. Lines are straight and functional. Clasps, fasteners, and zippers do their job and don't make a big fuss about it. Pockets are added for transportation ease, but lie close to the body and don't stand out from the silhouette in form or color.
There are a lot of ways to look good this fall, but one of the most well-represented is street and city inspired clothes. These clothes keep you warm without ever being bulky. They're subdued without making you feel invisible. They're functional without being ugly. It's a look that's always evolving and relevant, because it's tied to the real way real people are dressing in public, and it's always trying to elevate that. So add some clothes like this to your wardrobe, and know what you're looking at when you encounter it when you're walking around town. It's a look that's not going away any time soon.