I've been hunting for a fun, bold and bright lip-color shade for quite some time now. The issue with rich lipstick colors is that they tend to bleed; you never have any idea when it gets messy! So when Maybelline came up with their Superstay 14hr Lipstick range and that too in matte texture, I had to give it a shot.
I chose the shade 'Infinitely Fuchsia', just what I was looking for – perfect for a pop of color. Loved it! But yes, it's not what I would recommend for daily or office wear.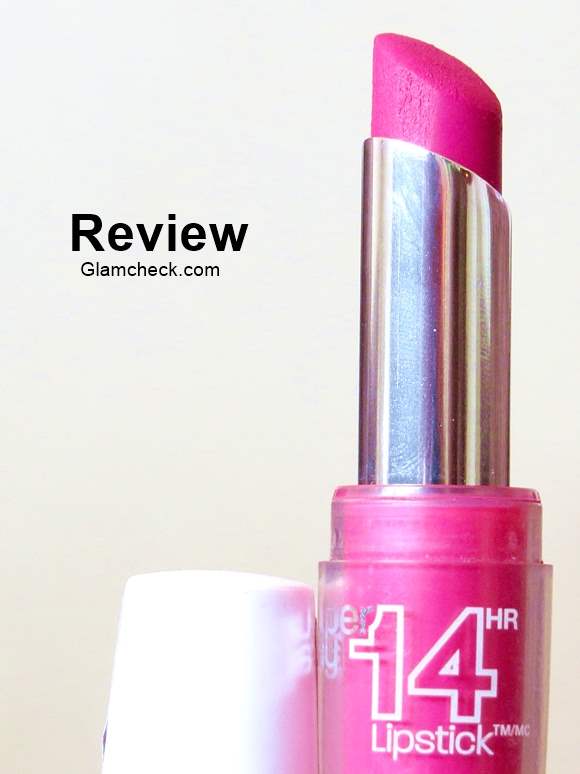 Maybelline Superstay 14hr Infinitely Fuchsia Lipstick – REVIEW
Product details
Maybelline claims:
14 hour long lasting lipstick with an ultra-lightweight formula

Super rich colors and pigments developed for long wear system

16 smudge free lipstick shades
Price: Rs. 525/- (3.3 g)
Packaging
The packaging is quite simple, transparent plastic case that makes it oh-so-simple to locate the shade and co-ordinated white cap. The shade number is given at the bottom of the base. So yes, nothing fancy but sturdy and travel friendly.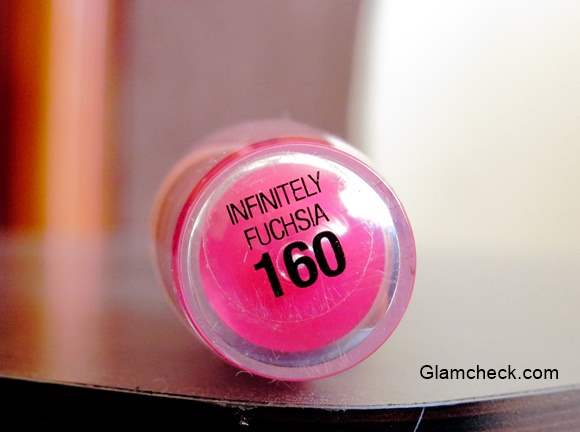 Maybelline Superstay 14hr Infinitely Fuchsia Lipstick REVIEW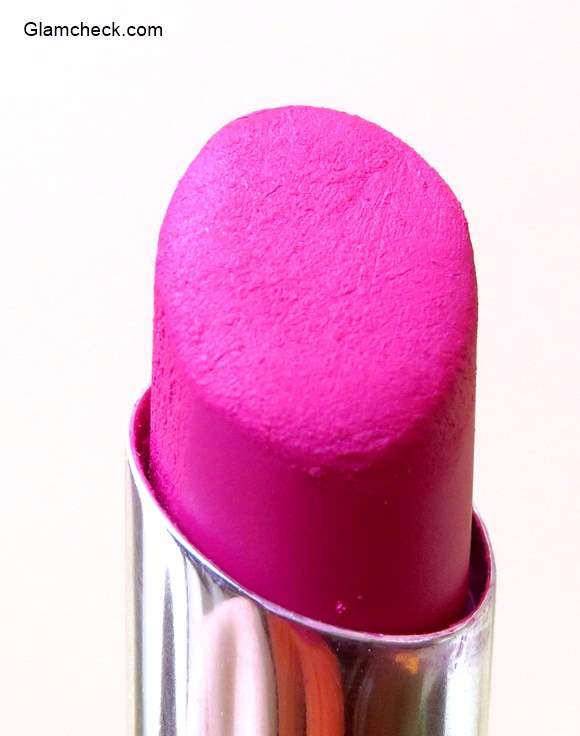 Maybelline Superstay 14hr Infinitely Fuchsia Lipstick
REVIEW
The Super Stay Long Lasting range, unlike the Color Sensational range, has a matte finish and gives a rich opaque coverage. Though the brand claims 'No dragging, no drying', I should caution that the lipstick tends to get dry and flaky overtime. This is perhaps to do with its 14 hour stay formulae. When I first applied, it did give a slightly glossy texture but this wears off soon.
So a moisturizing lip balm underneath is a must. Better still; lightly exfoliate the lips before applying the lip color. Personally, I like to gently exfoliate, apply a hydrating balm and then use the lipstick.
The lipstick gave off a sweet fruity smell and the color was very well pigmented. Just one swipe gave the desired color. Personally, I prefer to apply two coats of color. After the first application, I dab with a tissue and then re-apply.
To wear this fun and bold Maybelline Superstay 14hr Infinitely Fuchsia lipstick, it's a good idea to tone down the eye make-up so that the lips really stand out!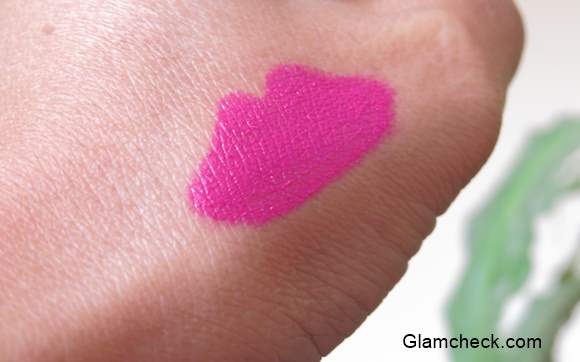 Review – Maybelline Superstay 14hr Infinitely Fuchsia Lipstick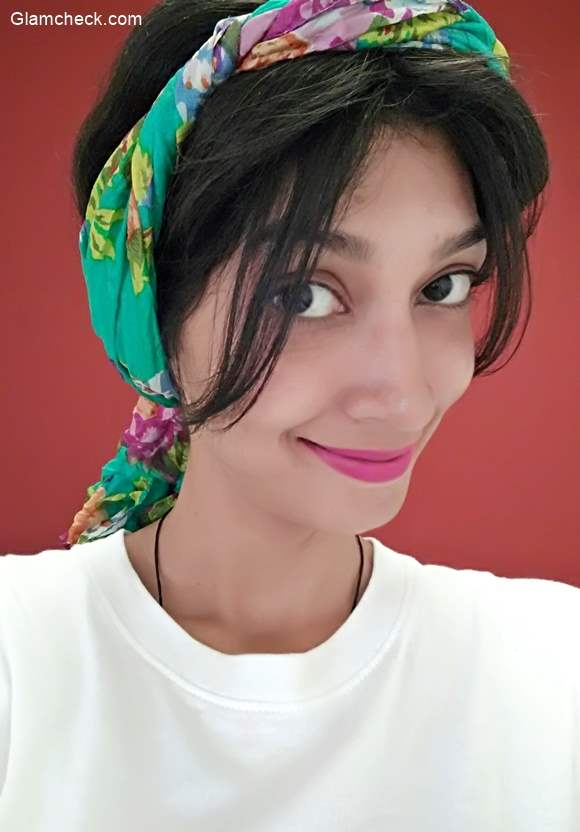 Review – Maybelline Infinitely Fuchsia Lipstick
Maybelline Infinitely Fuchsia Lipstick REVIEW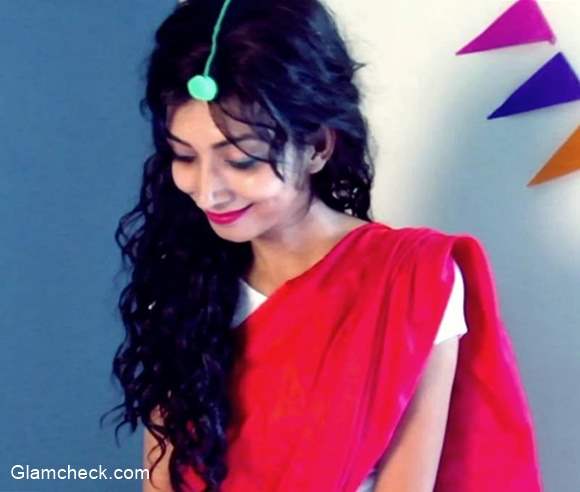 Fuchsia Lipstick Maybelline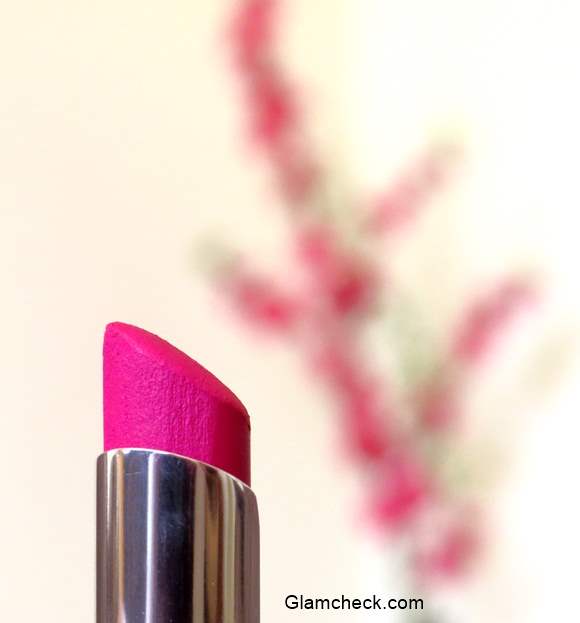 Fuchsia Lipstick Maybelline Review