It's September, the start of the beautiful autumn season that would beckon the chills of the winter. So, girls get ready to bring out those pretty jackets, booties, cardigans and have some fun layering up! Check out our fall fashion inspiration for the day.
Model is wearing:
Relaxed fit, flared pleated skirt – maxi length

Grey cardigan

White blouse

Strap wedge heels

Grey Cardigan with Maxi Skirt – Fall Fashion
When it comes to autumn fashion, skinnies with ankle booties or minis with knee high socks rates high on popularity. But we decided on something different and classy. A maxi length skirt with a slight flare, that's our pick.
The color of the skirt is sombre grey, so a matching quarter sleeved cardigan to go with it. Now that the two separates are well co-ordinated, one can play around with the choice of blouse or top. Our pick is a pretty white top but honestly, just have fun with prints, colors, classics, anything!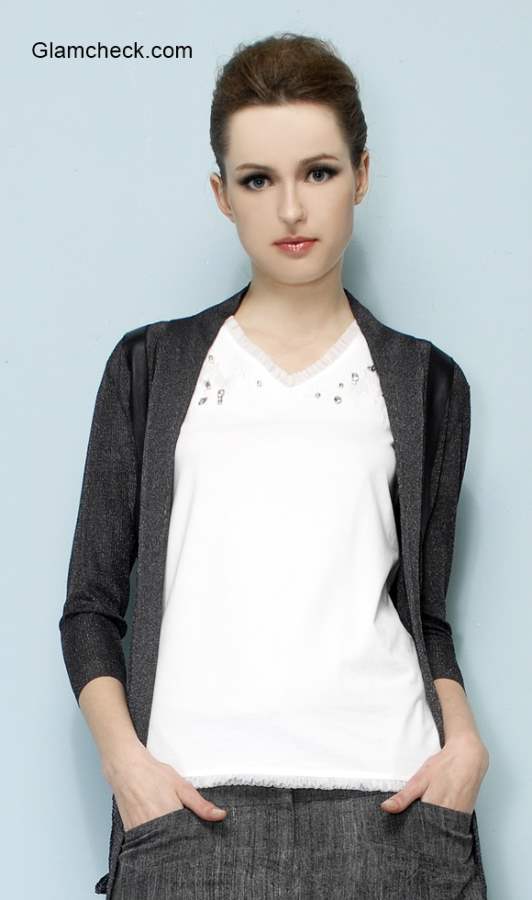 Women Grey Cardigan
A simple enough outfit combination right? But the one thing to be careful of – is the choice of footwear. Due to the long length of the skirt, one should pick chunky heels that will not swallow up the feet. Platform heels and wedges work best!
To finish off, sport a neat bun or ponytail, pile on the mascara, go for dark smokey eyes and swipe a high shine lip gloss on your lips. That's it, relaxed, comfy, easy to put together and uber chic, that's a fall fashion we like!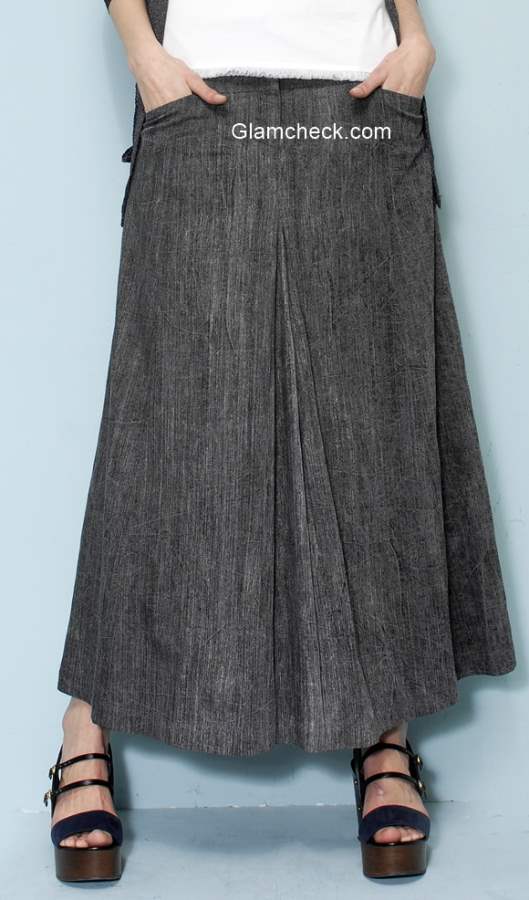 Maxi Skirt  Fall Fashion
Image: Shutterstock