Hi girls! Here you can browse through a selective range of styles specially put together for you by me. The items have been hand-picked after going through a list of choices, so that I can give you the best pick. Be it daily wear, festive, formal or party wear; I've got the solution to help you stay chic and trendy.
Style #1: Modern Ethnic
This season a lot of women are going traditional with their looks. This, perhaps, has to do with the winter festivities lined up. But I was in the mood for something different yet simple, ethnic but also modern.
A bronze gold chiffon wrap kurti by Admyrin held my attention. Designed like a long sleeveless jacket, the kurti has a two-in-one short inner blouse and a sheer long overlay. It comes with a flared, maxi skirt that also renders a lehenga-choli kind of look.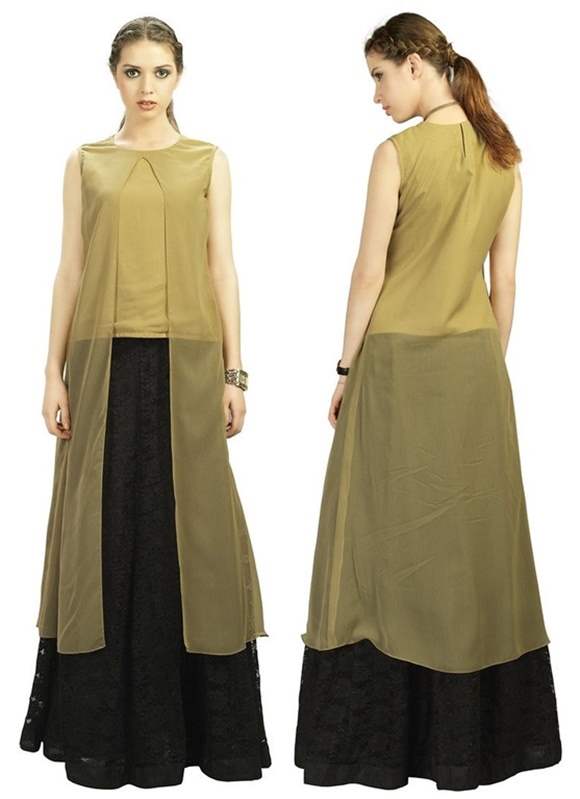 Admyrin Chiffon Wrap Kurti – Rs. 1474
Why I love it?
The color is subtle enough for daytime wear and the unique style will create a lovely statement.
Tips to style the look:
#Shoes: We want a pair that adds height but nothing too loud or bold. So, a pair of classic Steve Madden ankle-strap heels it is.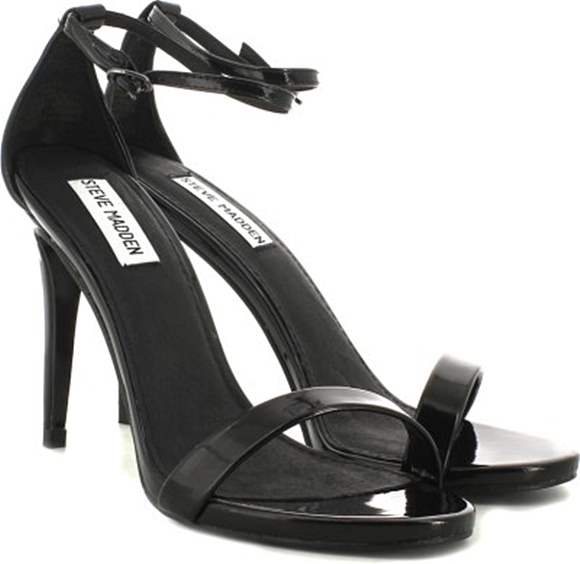 Steve Madden ankle-strap heels Rs. 4,787
#Jewelleries/Acessories/Bags: It's a daytime look, so the jewelries shouldn't be overpowering. But at the same time, we want something unique and eye-catching. This embellished gold ear cuff by BlueberryStone seems perfect!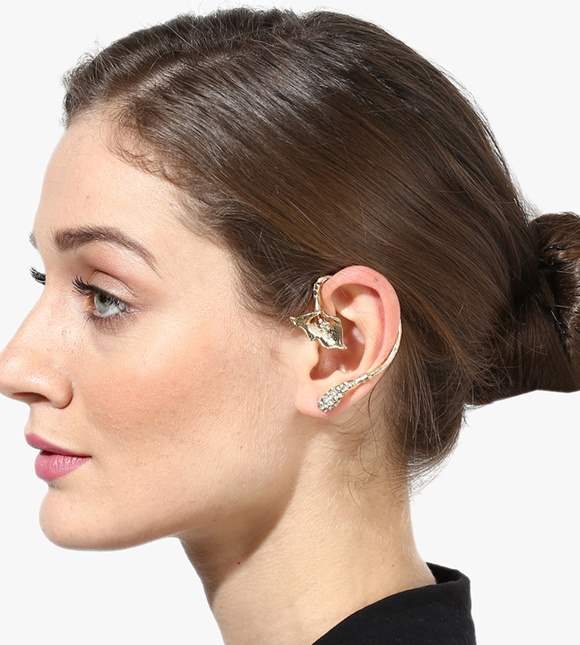 Blueberry Gold Ear Cuff    Rs. 359
To complete the look, a handbag or clutch is a must. So I added an Oleva clutch in matching dust gold color.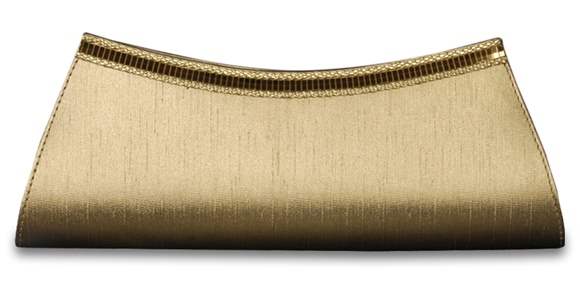 Oleva Golden Clutch Rs. 599
This style is perfect for events that do not demand overtly dressing-up and bling factors. Think afternoon tea parties, formal gathering or a visit to a relative's place.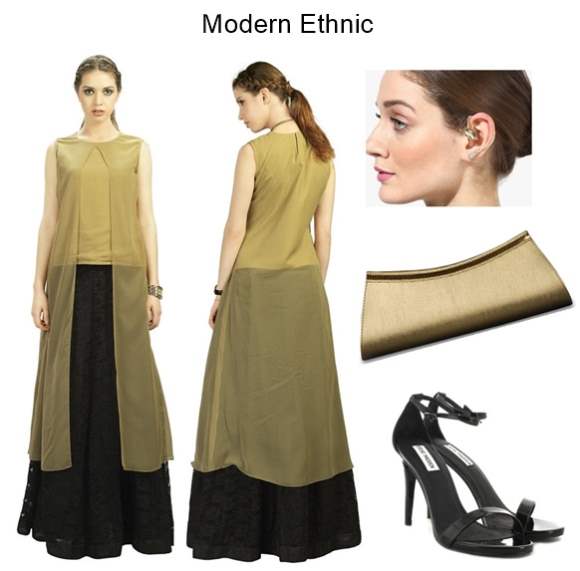 Styling – Modern Ethnic

Let's Connect
Do share your comment/suggestion about this Look on my Facebook page

For Styling and Beauty Looks – Watch me on my Youtube Channel