Young and vibrant, floral prints are easily one of the most popular fashion trends among women. But without the right styling, one can end up looking like a garden plot. The trick is simple – tone down the other elements. For instance, a pretty floral dress looks more sophisticated with a black blazer. Is there a pair of bright floral printed pants that you've set your eyes own? We say it's time to flaunt them!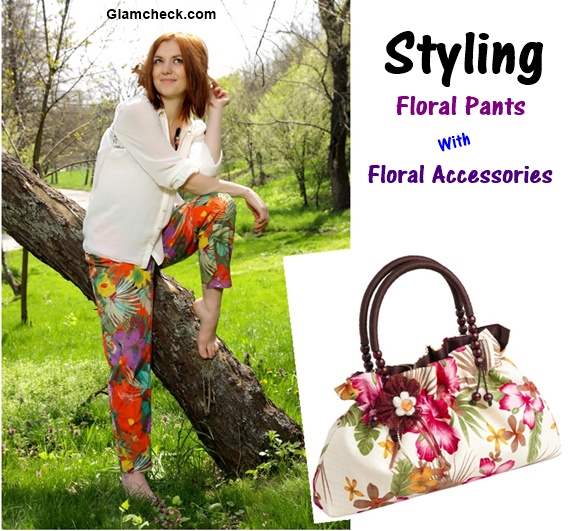 Style Floral Pants with Floral Accessories
How to Style Floral Print Pants
The colors and prints of the pants create quite a vibrant, young look. It's the perfect pair to lounge around and have fun shopping with friends. You could wear it with a back tee or tank top but we've decided to add a dash of sophistication with a classic white shirt.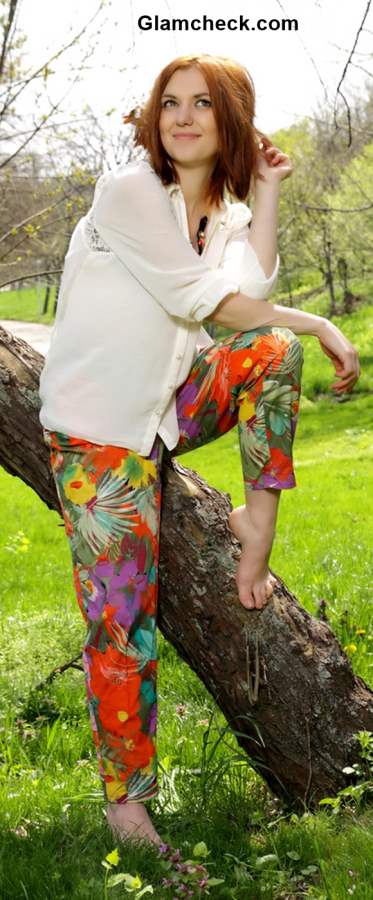 Floral Pants with White Shirt
So now, the pair of shoes that you choose will decide which way the look goes. A pair of sandal slippers says relaxed and casual whereas a pair of wedge heels will channel a more dressed up feel.
You could also add a pretty floral handbag. The easiest way to join the floral fashion is through accessories. Be it with a casual jeans and tee or maxi dress, just grab a floral tote and stay on-trend.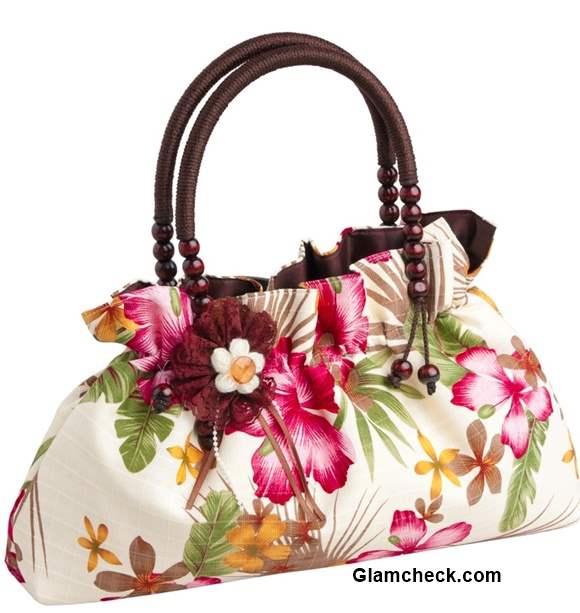 Floral Handbag
Image: Shutterstock