Early fall it is, we agree it is a tricky season to combat. You don't want to be under dressed nor over. We advise to abide by layered-separates and make the most of the not so cold and so hot climate. Getting the layers right and matching the separates to perfection isn't a child's play. Well, then how do you do it?
We all have had our cardigan craze times in our life, haven't we? Today's look is all about the love for cardigans and smartly using this cozy layer with smart separates. The best part is that you can create multiple looks with it.

Cardigan Styling Tips – Early Fall Look
Keeping it simple, we combined a smart pure white sleeveless blouse with a waist cinching pure white box pleated skirt. The white skirt is emphasized with the trendy black feather all-over print which balances the all white look breaking it into a black and white feel. We chose white converse to go with the look. Coordinate your look with matching accessories like here the look was jazzed up with cool black-white headphones , stripped satchel bag, square sunglasses, and simple sterling silver pendant with a beaded bracelet and of course can't do without the red lip color. Further to break the color monotone we added a grey cardigan. And here's how we'd like you to flaunt our version of "Cardigan Love"-
Cardigan Love Look: Snug it to work with a smile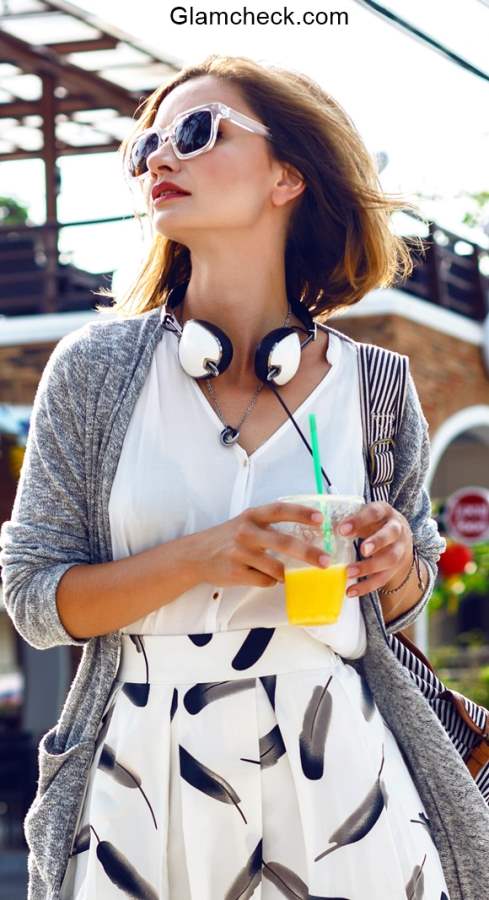 Cardigan Styling – Early Fall Look
Pre-fall mornings are slightly (just about a tad bit we mean) chilled with the fall breeze. Put on a full sleeves shrug styled asymmetric cardigan, preferably in neutral shade- we chose grey to go with our look. In the mornings, we'd like you to wear it, cover up and let the layering do the talking. We'd like to bring your attention to why we ask you wear the shrug style cardigan- as it is easy to do away with the layer and doesn't add bulk to the look and remember it's just early fall. Don't forget to wear a warm smile along!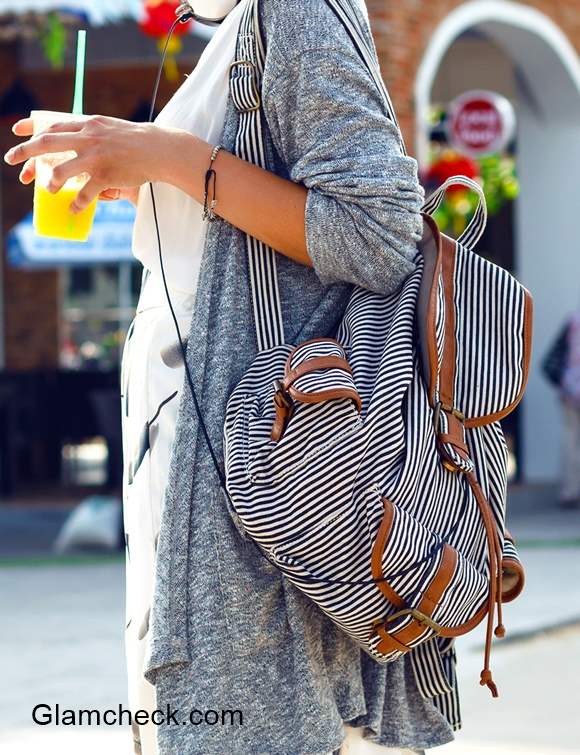 Cardigan Early Fall Look
Cardigan Love Look: Carry it on your way back
We hear you, you can't be wearing it all day. Well, then don't carry it and snuggle it in your hands. Walking back with a cardigan in your hands is a style, for sure, right! But, you got to do it panache and elegance. Ensure that your cardigan isn't crumbled and looks nice when you hold it.
Flaunt the looks and indulge in the Cardigan love on!

Cardigan Fall Look
Image: Shutterstock