The holiday season is just round the corner, the perfect time where you pull out your best outfits and go 'glam'. When it comes to creating exciting, ultra gorgeous looks, there is none like some sudden pop of colors. The question is what's the best way to introduce colors to one's look? It's make-up! So this festive season, we've picked two hot color trends from the Fall/Winter 2015-16 collection as part of our make-up palette. Check out how these colors are used to create sensational eye make-up for the coming festive season.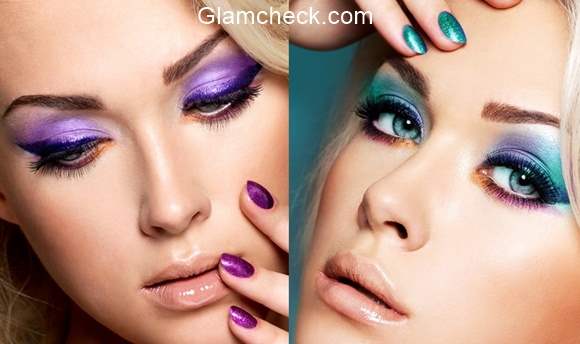 Holidays Glam Eye Makeup
Our first shade is Amethyst Orchid which is, undoubtedly one of the most sought after Fall-color. This beautiful shadow is applied liberally on the upper eye-lid and a matching gel or liquid liner used to draw a bold cat-eye.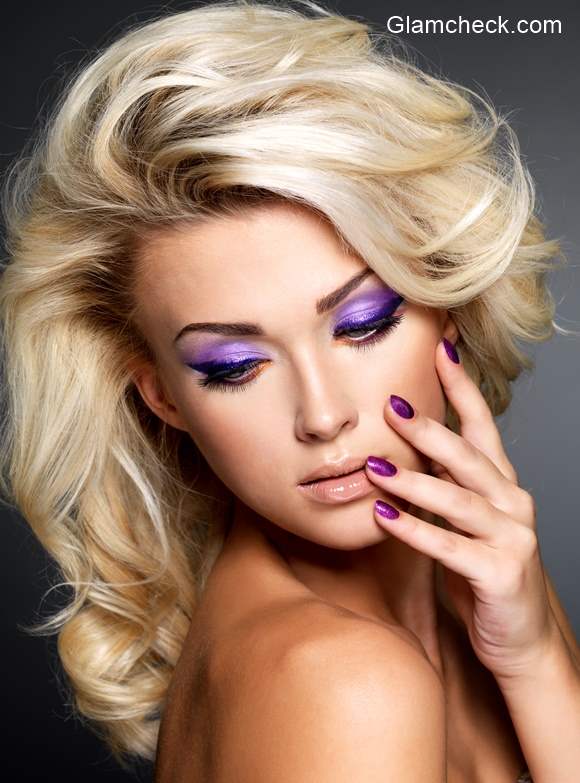 Holiday Glam Eye Makeup
For the lower eye-lid, an eye shadow in cadmium orange, another very trendy shade, will provide that much needed contrast and balance.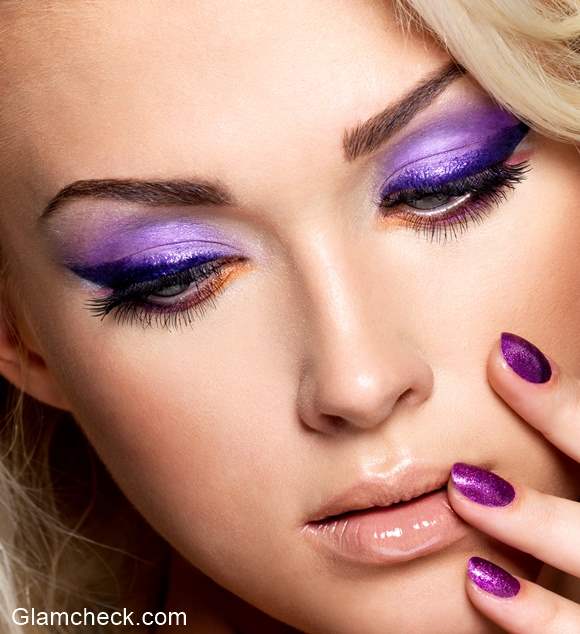 Purple Eyeshadow
Our next look will capture the peace and tranquillity of the untapped oceans. The stunning mix of deep sea colors and the soothing facade of the waves all come together for this gorgeous look.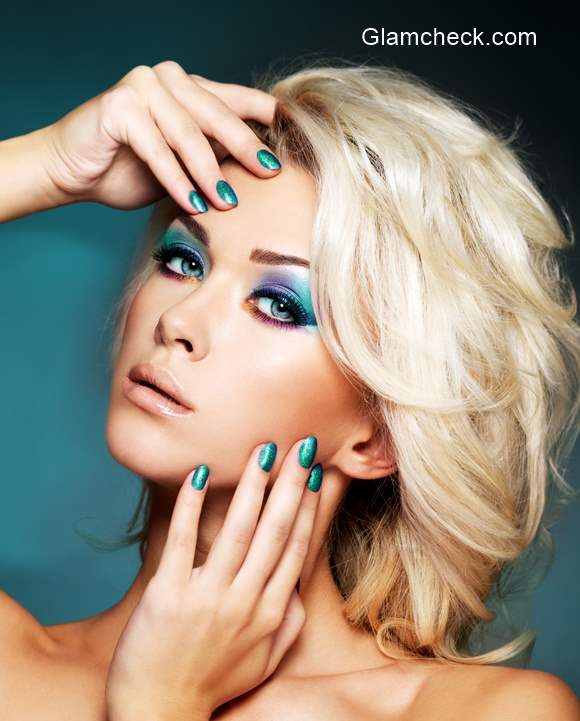 Holidays Eye Makeup
Deep blue, sea green, sea blue and lavender shadows are applied in sections on the upper lid to create a dramatic ombre effect. For the lower eyelid, hues of sea pink and orange are used to bring out the captivating aura of the deepest oceans.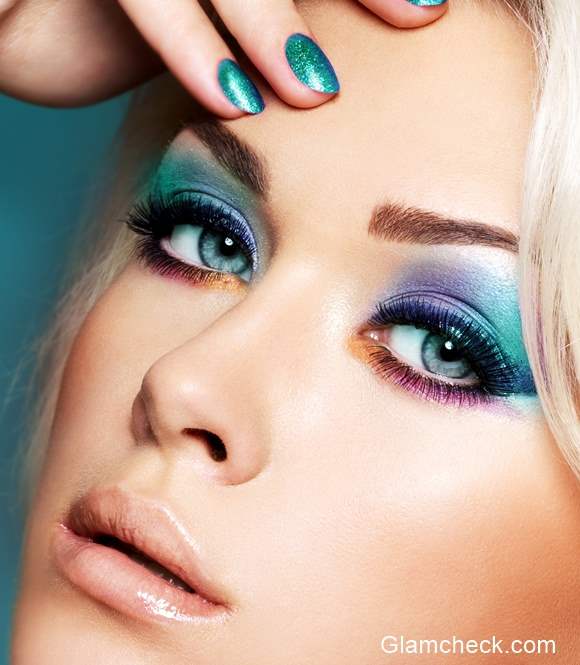 Blue Eyeshadow
Both the looks are topped with luscious lashes and strong brow games. With eyes as stunning as these, the other features don't require much attention, they're best left subtle. So ladies, this holiday, are you ready to play with colors? Have fun gorgeous!
Image: Shutterstock