The 'shorts during autumn-winter' look, considered a fashion no-no in the past, has definitely grown into a popular trend in the past few years. So how does one mix styles of different seasons to create a practical street-chic look?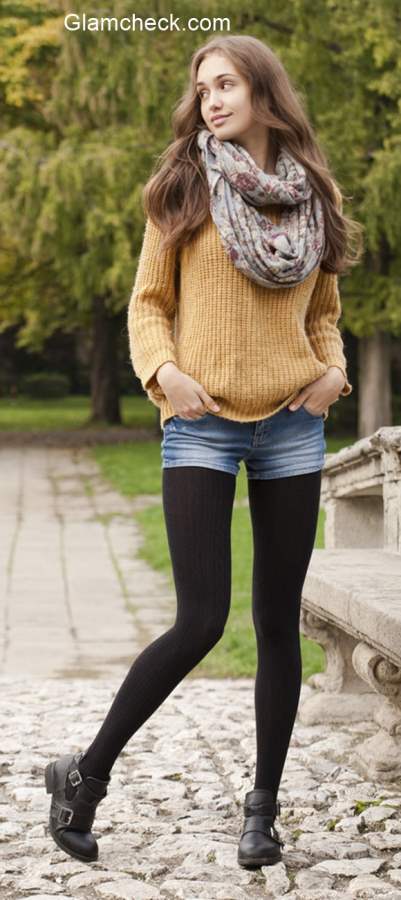 How to Style Denim Shorts for Fall
The secret to flaunting this mixed-season shorts-during-cold is that – there are no secrets! Pretty shorts look great with warm autumn/winter clothes and in terms of shoes, almost any choice from boots to heels to ballet flats go well. The only exception, however, has to be bright and thin beach shorts. If you are looking to sport this trend, we would pick the classic old time favourite denim shorts.
Tips to get the look: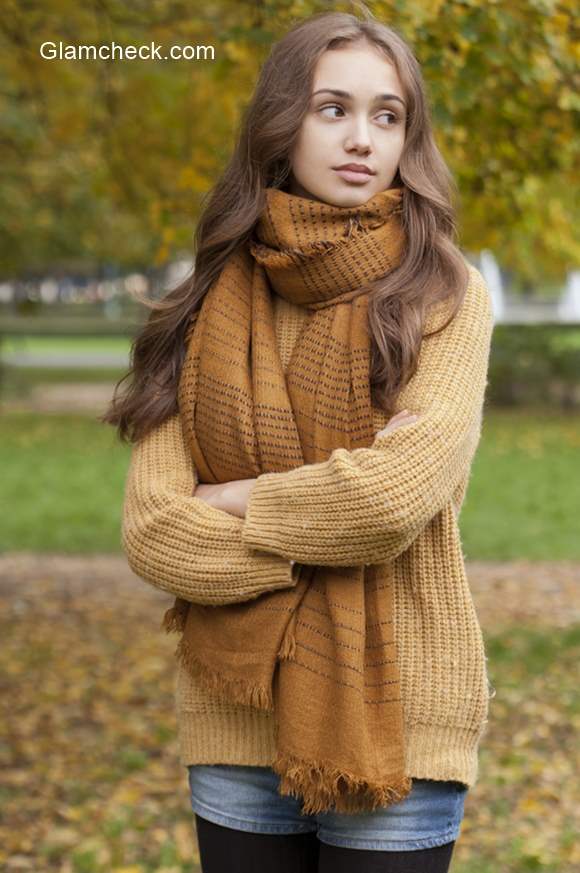 How to wear Denim Shorts for Fall
Wear your denim shorts with sheer or opaque tights. It could be simply plain or adventurous stripes and prints but if you ask us, black sheer tights are your best bet.
Keep warm with comfy cardigans, knit sweaters or jackets in solid colors.
Classic black booties are the easiest shoe option for this look. They look classy and edgy all at the same time, plus these are practical wear for the season.
Layer up with pretty knit scarves to add some color and drama.
We suggest toning down the color of your cardigan and tights, while playing up the look with unique, colorful or playful scarves. That's it and as we say, the rule is that there are no hard and fast rules for the shorts-during-cold trend. Stay stylish, have fun!
Image: Shutterstock