The winged eyeliner has been a fashion staple for years, rarely going out of style. Of course, the reasons for this are many, the foremost being the definition and elongation that it adds to the eye and not to mention the catchy beauty statement that it makes.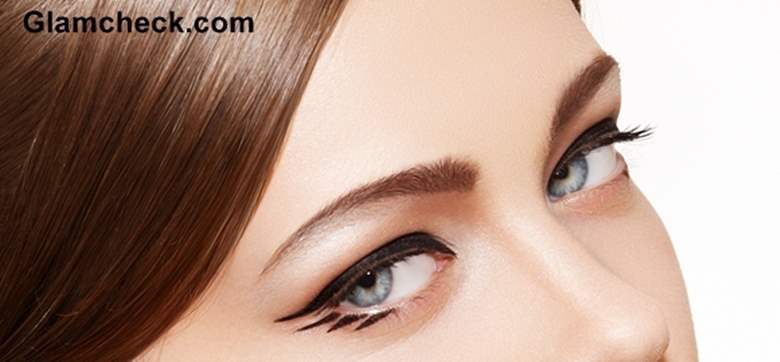 Dramatic Winged Eyeliner
No wonder then why most of us like the winged eyeliner (well Glamcheck certainly does). However, we bring you a style that can make the winged eyeliner even more dramatic.  If you are game for it then read on to know how even more chutzpah can be added to this all time favorite eye makeup.
Dramatic Winged Eyeliner Tutorial Steps
The steps not only include how to do the dramatic eyeliner effect but also the full eye makeup.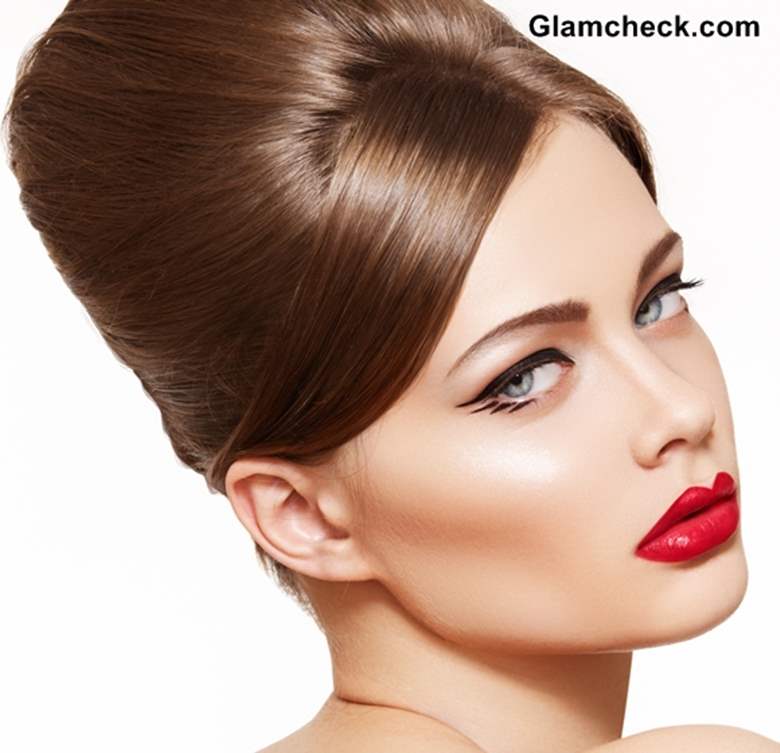 Dramatic Winged Eyeliner makeup
Makeup Items Needed: Brown eyebrow pencil, brown eye shadow, white highlighter, shimmery white eye pencil, black eyeliner and mascara.
1.       Start by filling in the eyebrows with deft and light strokes of the brown eyebrow pencil, so that they look well defined.
2.       Next use the brown eye shadow along the crease of the eye, going across the inner to the outer corner. This will contour the eyes.
3.       Use the white highlighter along the brow bone area and below the crease area, near the eyelashes.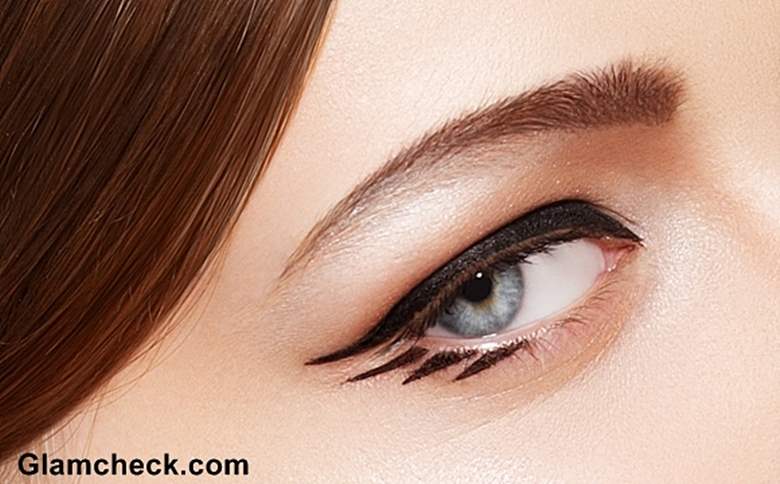 Dramatic Winged Eyeliner makeup tutorial
4.       Draw a thick winged line with the eyeliner, which extends upwards on the outer corner of the eye.
5.      Next, to achieve the dramatic look, draw three thick parallel diagonal lines along the lower eyelid. (See photo)
6.       Use the shimmery white eye pencil on the lower lash line, starting from right above the first diagonal eyeliner line.
7.       Finish the eye makeup with a coat of mascara on the upper eyelashes.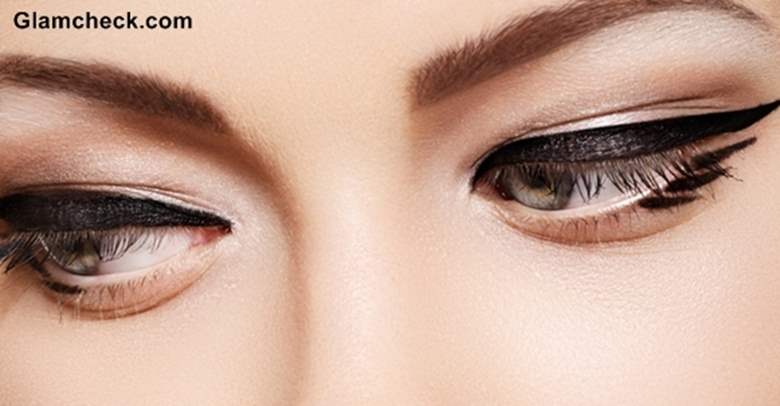 Dramatic Winged Eyeliner makeup how to tutorial
This eye makeup can be sported with red lipstick. However, if you are not too comfortable with carrying such a bold look then you can opt for a nude shade for the lips to neutralize the effect of the makeup. Go ahead and flaunt this dramatized version of the 1950's and 60's inspired winged eyeliner makeup!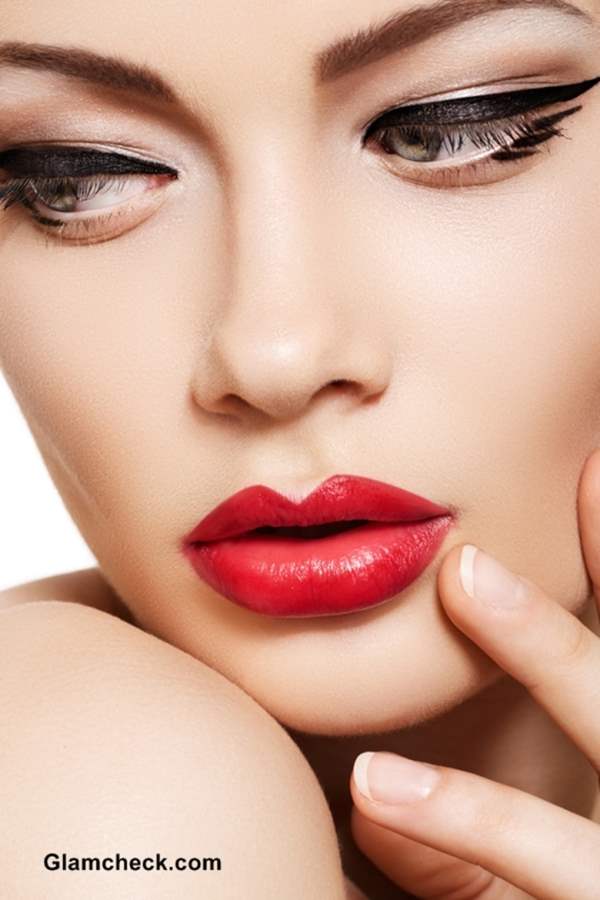 Dramatic Winged Eyeliner makeup how to
Image: Shutterstock