Nickelodeon Kids' Choice Sports Awards 2018  took place on July 19 . The awards celebrates the best sports moments and athletes throughout the year. Athletes and celebrities headed to the Barker Hangar in Santa Monica, Calif. to celebrate sports' biggest stars.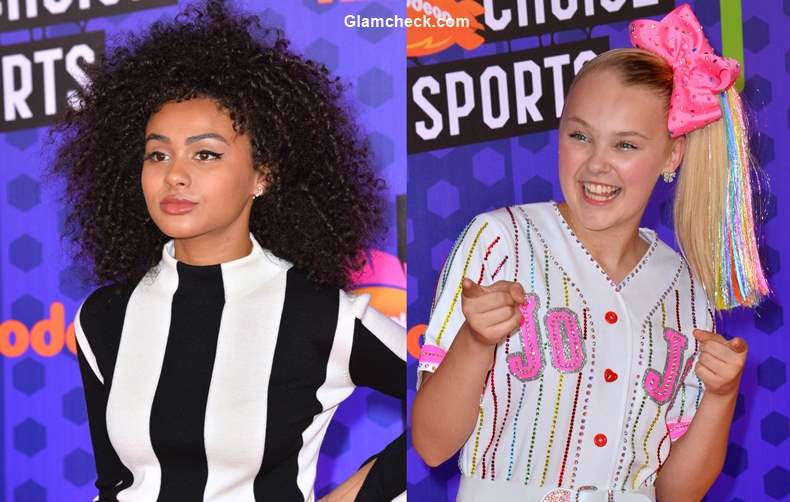 Hairstyles at the Nickelodeon Kids Choice Sports Awards 2018
Let's have a look at some of the prettiest hairstyles sported by the stars who walked down the orange carpet Starting with JoJo Siwa.
Candy Bow Hair Accessory – JoJo Siwa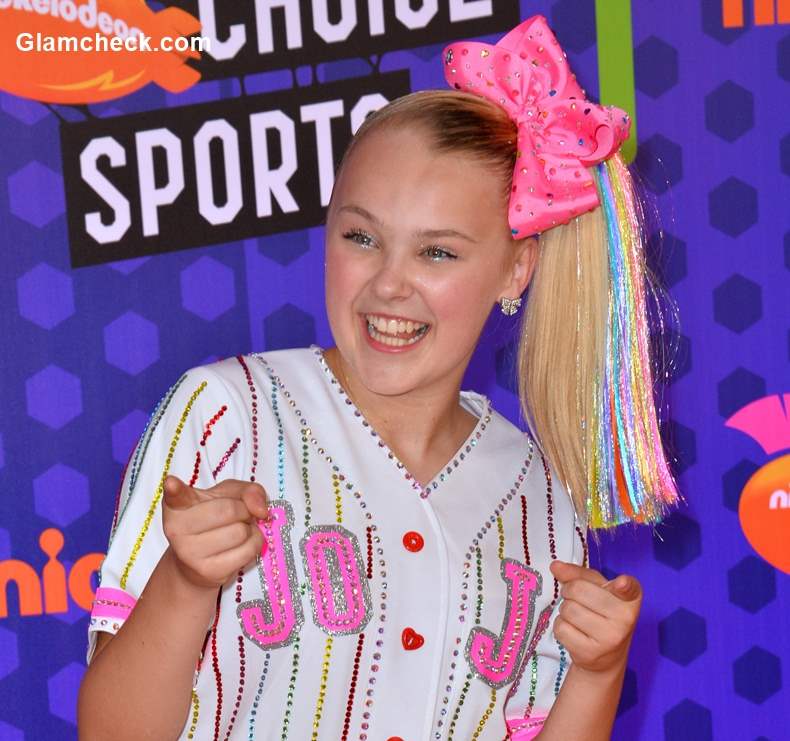 Candy Bow Hair Accessory Hairstyle – JoJo Siwa
14-year -old JoJo Siwa was more than pretty in her cute candy inspired hairdo. We don't really know where to start with? the cute pink hair bow that looks like a tempting cake topping adding instant glamour to her look, the tinselled ponytail that sets up the party mood or the incredibly cute smile that wins over everything else. 
Braided side-swept Hairstyle – Lilimar
Braided side-swept Hairstyle – Lilimar
Lilimar was all smiles at the orange carpet event. She sported a side-swept hairdo with a single boho braid intertwined with a thick golden thread. That's one cool way to add some texture to your braids and update any simple hairstyle. 
Chic Half Ponytail Hairstyle – Ciara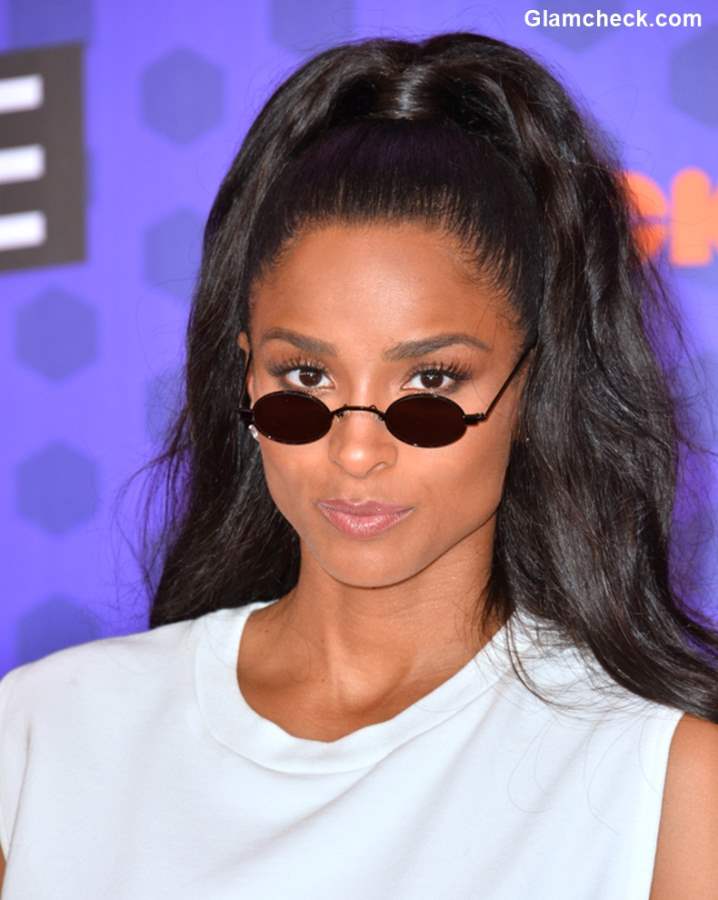 Half Ponytail Hairstyle – Ciara
Ciara sported a slicked-back half ponytail. She pulled her top ponytail tight and wrapped a section of hair around the elastic. It certainly created more volume on both top and bottom. One cannot miss those sparkling eyes behind the dark glares.
Tight Curls – Daniella Perkins
Daniella Perkins 2018 Tight Hair Curls
The bigger the better, Daniella Perkins looked adorable in her shoulder length Tight Curls. We can't get over the captivating eyes and the lovely curls.
Tamed Curls – Liza Koshy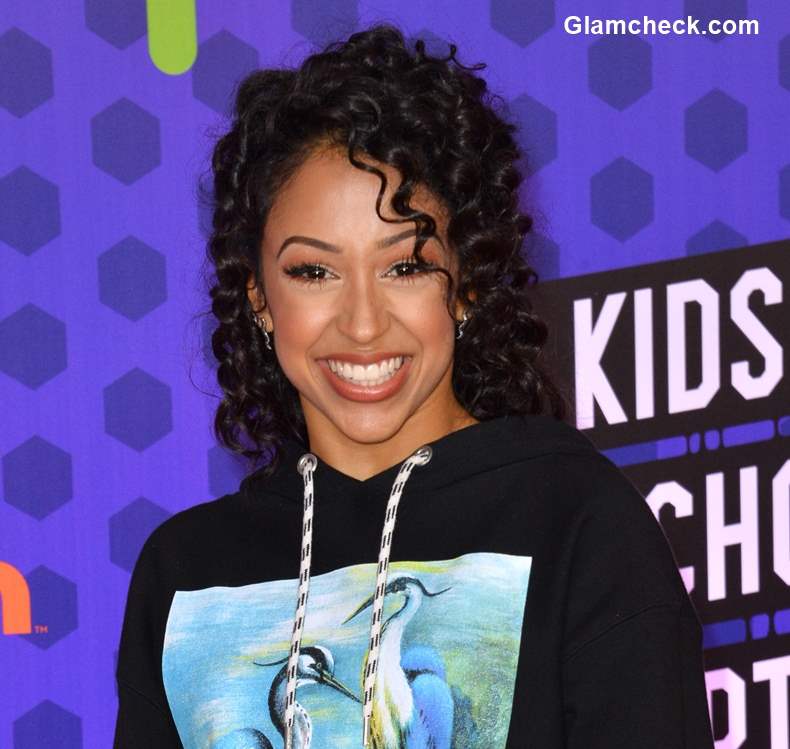 Liza Koshy Hair Curls
Liza Koshy sported a tamed version of tight curls that framed her face beautifully thus, accentuating her sharp features and radiant smile.
Let us know which one is your favorite hairstyle from the lot.
Image: Shutterstock