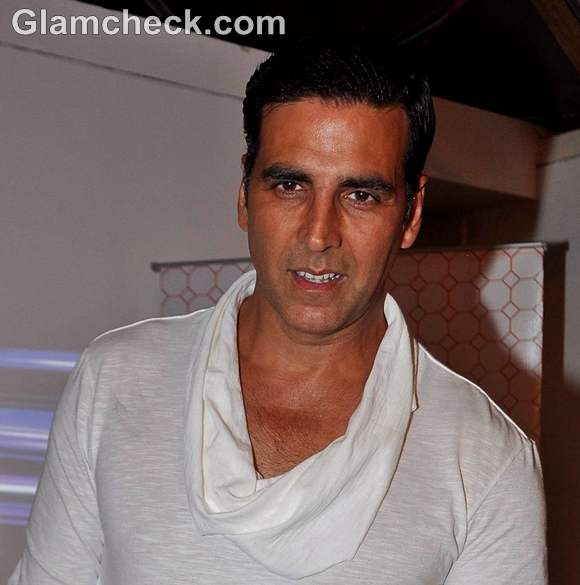 Bollywood actor Akshay Kumar was recently spotted at a workshop held at WIFT (Workshop in Film and Television) Association, in Mumbai.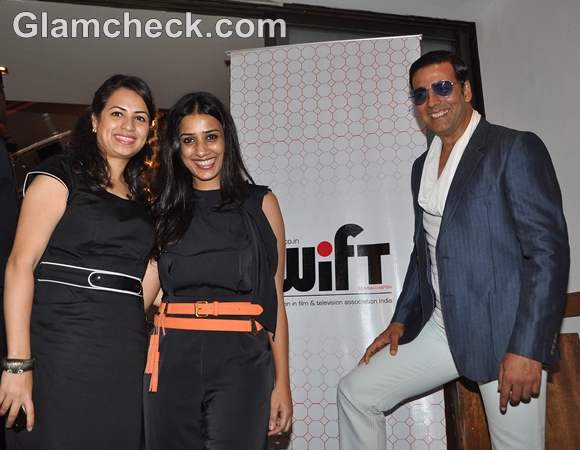 Akshay was accompanied by the director, Umesh Shukla, of his upcoming movie "Oh My God!" Umesh Shukla also participated in a healthy interaction with the film enthusiasts to give them some useful and professional tips.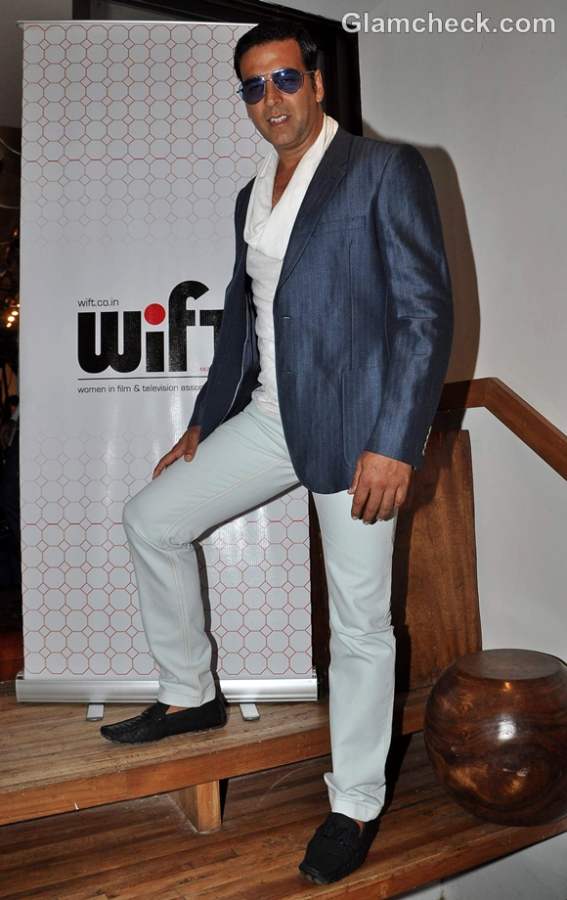 Akshay Kumar looked as dashing and handsome as ever. He kept his look cool with light denims matched with a white t-shirt topped with a grey blue jacket.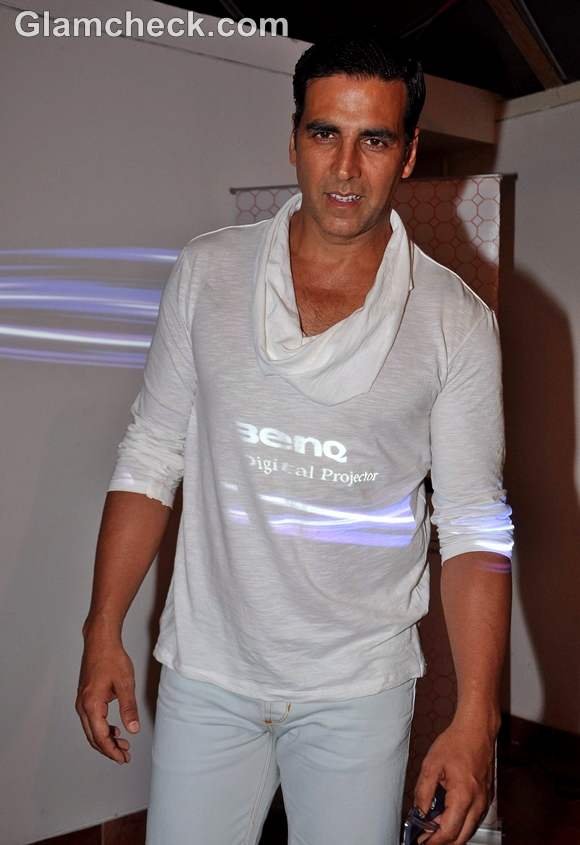 His t-shirt, featured with falling collar around the neck, was quite trendy. Cool, I must say!
IANS