Bollywood actress Priyanka Chopra sported a sexy casual look as she unveiled the Power issue of Femina Magazine at the Reliance Digital Store in Mumbai, India on September 5.
Her Outfit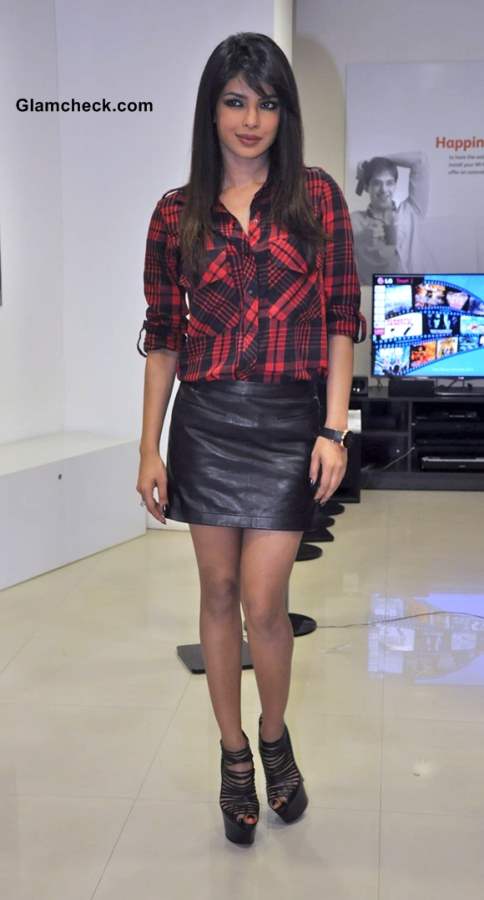 Priyanka Chopra Unveils Femina Power Issue in Leather Skirt
Priyanka showed off her pageant-worthy bod in a black leather mini skirt and a loose-fitting red and black flannel shirt rolled up to the elbows. The androgynous top with the edgy feminine bottoms made for a very titillating picture.
Accessories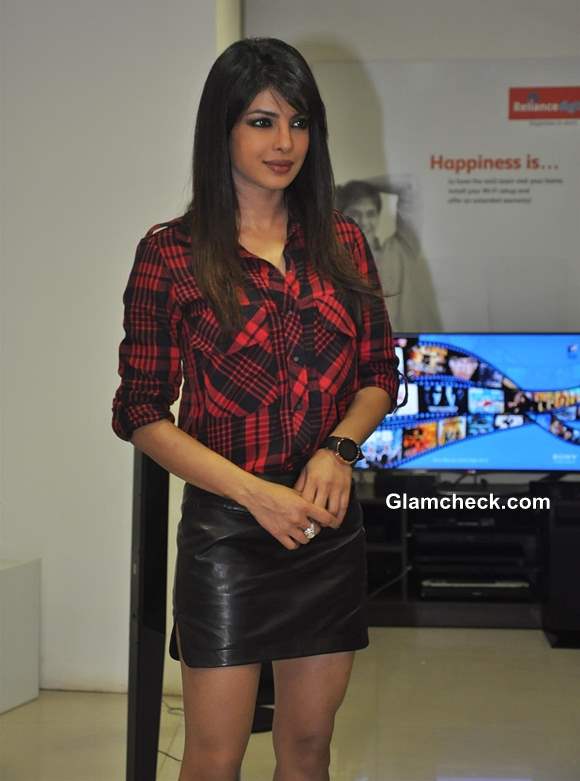 Priyanka Chopra 2013 Femina Power Issue
The31-year-old dressed up her look with a black watch, a diamond cocktail ring and stacked black stripper heels. The latter added elements of both punk chick and sultry siren to her look.
Hair & Makeup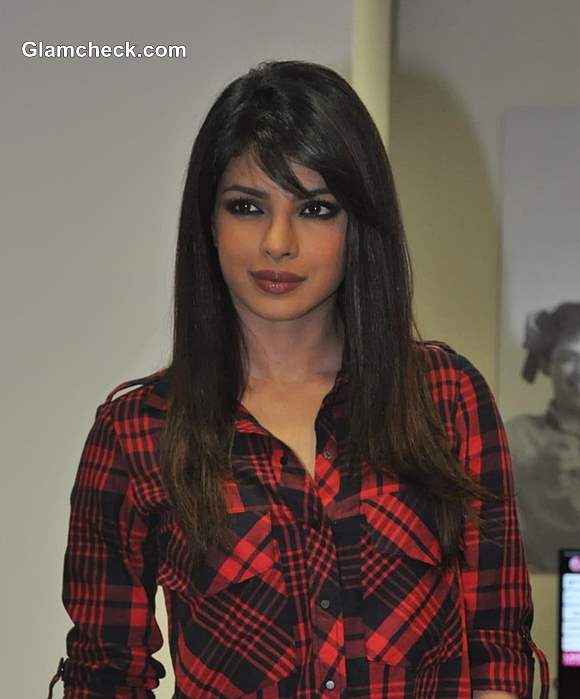 Priyanka Chopra 2013 Hairstyle
She seemed to be set on giving her look a deep, dark feel because it was so apparent in her clothes, accessories and her makeup.
Her peepers were thickly lined, a step away from being smoky but very seductive nonetheless. Her lippie was that same deep pink that seems to match almost all of her outfits and define her pout just so.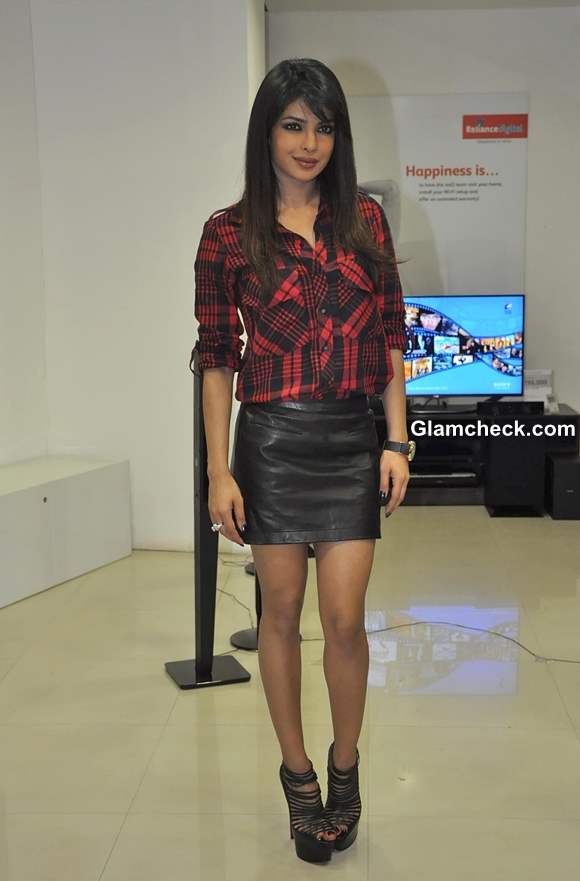 Priyanka Chopra Unveils Femina Power Issue 2013  in Leather Skirt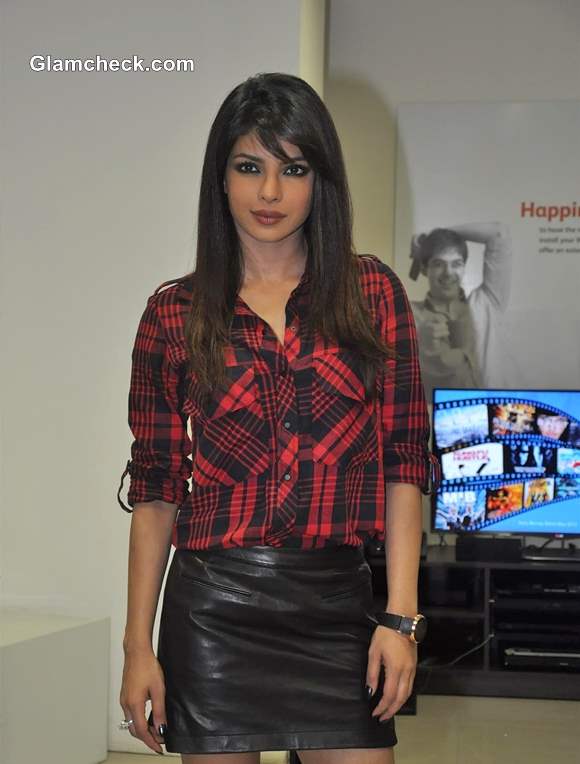 Priyanka Chopra Femina Power Issue
She left her hair loose for this look, letting her slightly wavy brown locks fall loose from an asymmetrical parting, her bangs flicked over her forehead giving her an impish vibe. 
Image: IANS