Bollywood style diva Sonam Kapoor sported smoky eye makeup recently. You too can sport this sexy look in less than ten minutes. Here's how.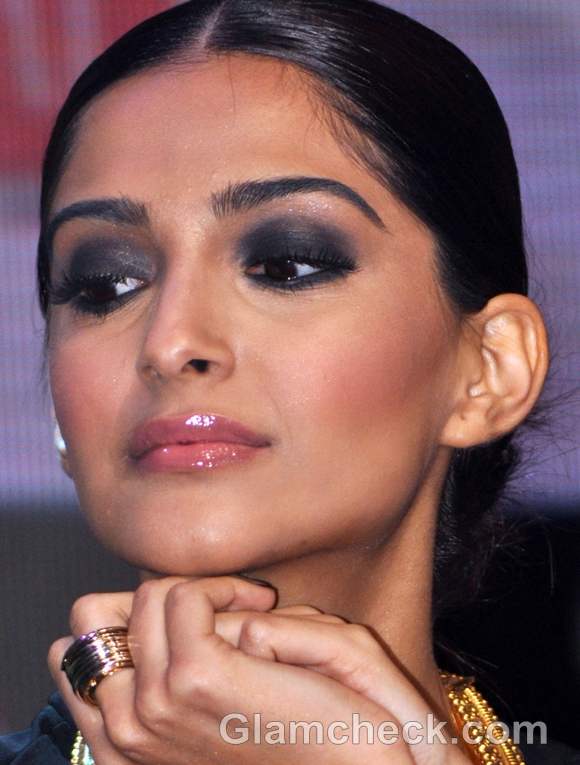 Sonam Kapoor Smokey Eye Makeup
First, you need to get two eye shadow colors – one dark and the other light. Contrary to what you may believe, it is not necessary that the colors be grey, black or brown, although these are the best colors for a smoky look.
Start by applying primer on your eye lids. This will prevent your eye shadow from creasing.
Apply your eye liner on your upper eye lid.
Apply eye liner on the lower lid, and then use your finger to create a smudging effect.
Now apply your lighter-colored eye shadow on your eye-lid, starting from the brow bone and going about halfway down.
Use an eye shadow brush to apply your darker shade, starting from your lashes and moving upwards. The key to achieving the smokey effect is to bend the light and dark colors perfectly.
Finish off with generous applications of mascara.
Reserve your smokey eye makeup for evening wear when your outfit has the drama and elegance to complement the eyes. However, you can also wear this look in the day time with ripped jeans and a shirt for a grungy look. 
Image: Indian Photo Agency