Model turned actress, Nargis Fakhri was clicked as she arrived for the special screening of film Badlapur in Mumbai on February 19, 2014.
While Nargis decided to keep the look comfy casual, she added some high end fashion with Dolce & Gabbana jacket and a Louis Vuitton bag. Nothing much to write about it, but what really stood out was her top knot bun hairstyle.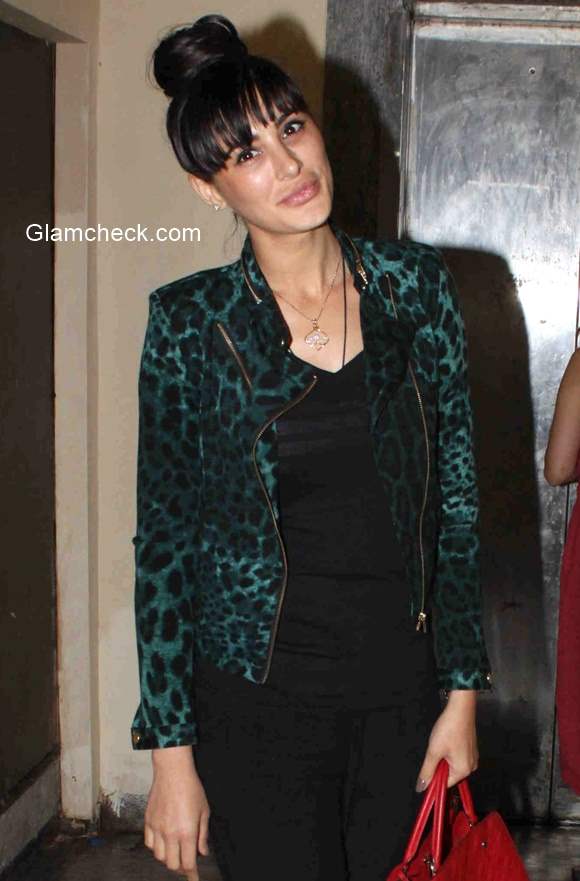 Nargis Fakhri during the special screening film Badlapur in Mumbai
It's well known that bangs are quite a tricky trend, it can take years off your face, making you look younger or it can end up looking really awkward. More often than not, many of us have lamented after a trip down the parlour to get some chic front bangs.
We have to credit Nargis for deciding to get choppy and edgy, full front bangs. It requires much confidence and edge to sport such a style, and Nargis has pulled it off quite well.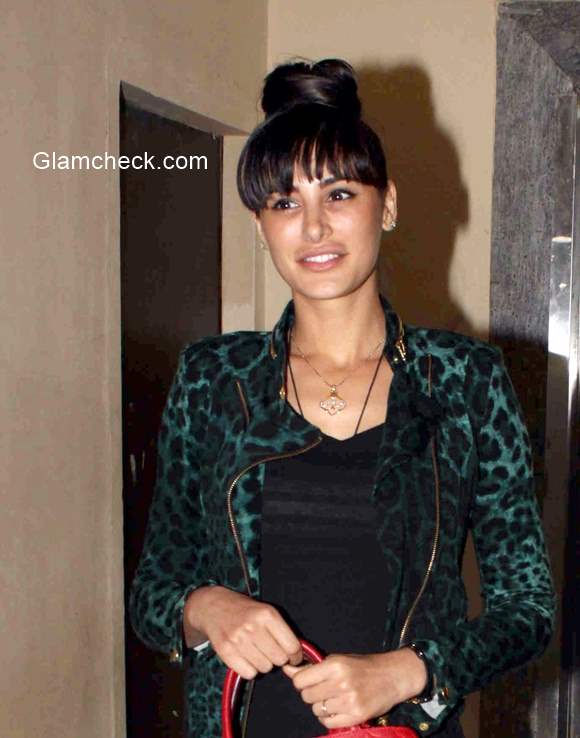 Nargis Fakhri hairstyle bangs 2015
For the Badlapur screening, she pulled her hair up in a fuss free top bun whilst keeping her bangs blunt. Not a deal breaker here but what we do wish is for some layering, most importantly some wispy side bangs. That would have really pulled this look together and save it from looking so out of this world. Also, some tiny French braids would have given a more elegant chic look.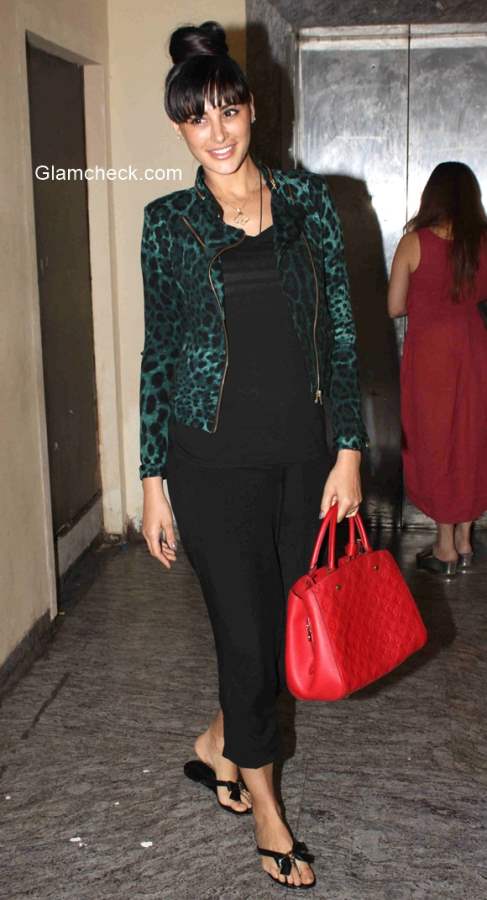 Nargis Fakhri 2015 at the special screening film Badlapur in Mumbai
To mention a few from our list of favourites, Bella Thorne, Alexa Chung and Tailor Swift have all given us some of the best hairstyles with full front bangs. Few useful tips learned from them –
i) add layers to frame your face be it through curls, braids or side bangs, ii) if you have full bangs, carefully wash and blow dry it to avoid an oily-sticky looking hair, and iii) middle partition and side swept bangs are clever ways to play with your hairstyle.
Solaris Images