Bipasha Basu looked stunning in a Pia Pauro dress while she sautéed delicious pasta on the eve of the 5th Airtel Delhi Half Marathon in New Delhi on September 29th.
Style Identity
The Saucy Chef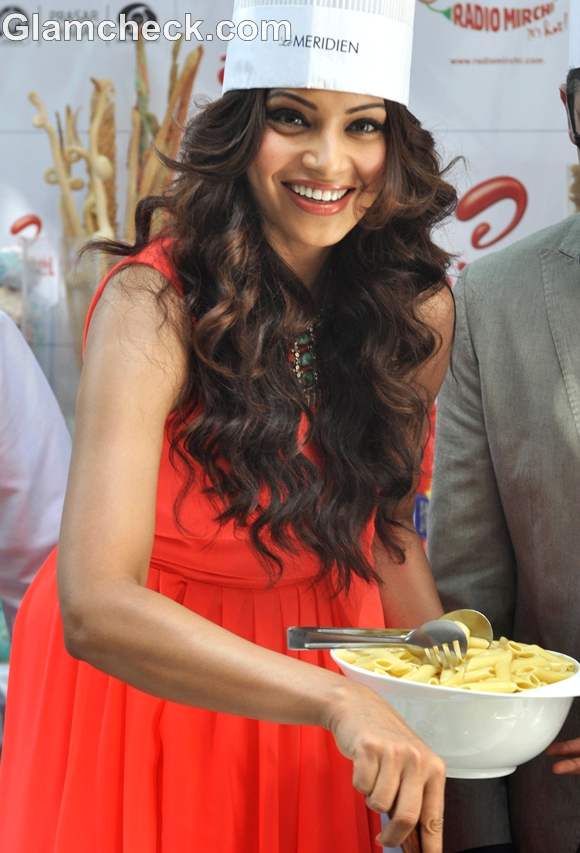 Bipasha Basu cooks pasta at 5th Airtel Delhi Half Marathon
She Wore
Bipasha looked fiery in Pia Pauro gown. The thigh high-slit added sultriness to her look. The gown draped gorgeously on her sexy curves. Her only accessory was her tribal neck piece which sat beautifully on her lithe neck. She appeared every bit the sexy pasta chef. She looked fetching in her attire and we know how heated up the kitchen was with this sensuous belle.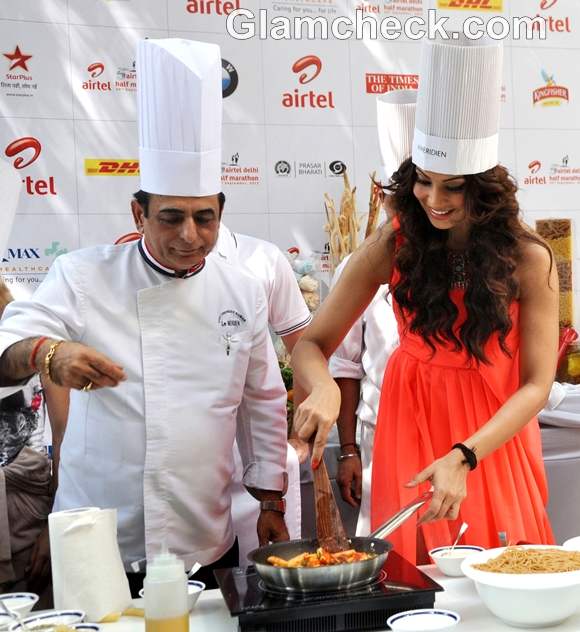 Bipasha Basu at 5th Airtel Delhi Half Marathon
The Italian food festivity added pizzazz to the high-pulse, hurt-thumping Delhi Half-Marathon. How can we resist such yummie pasta cooked up by such gorgeous hands!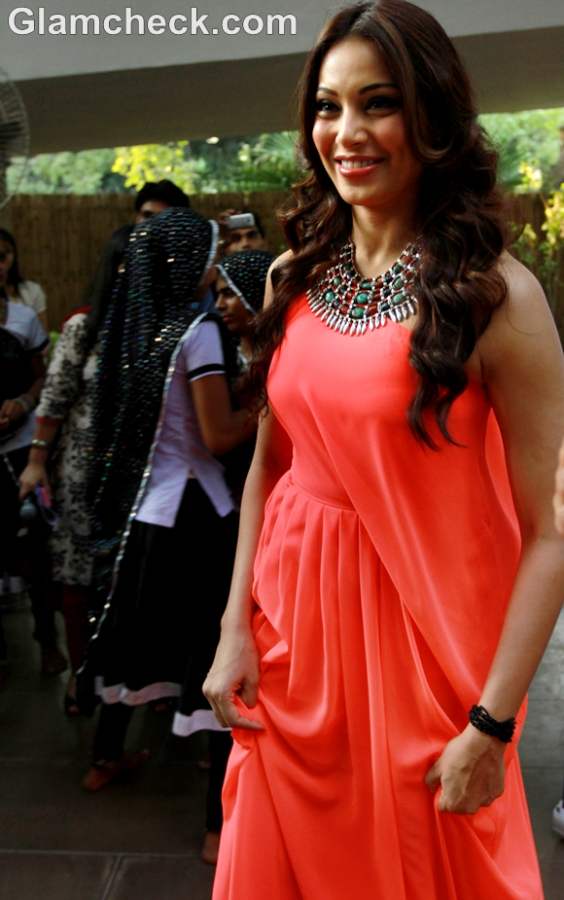 Bipasha Basu
She cooked up a storm and eventually won too! Well, it was a tie! Nevertheless, the sultry Miss Basu can give any pasta chef a run for their money. And those long legs! Ah! They are a dream!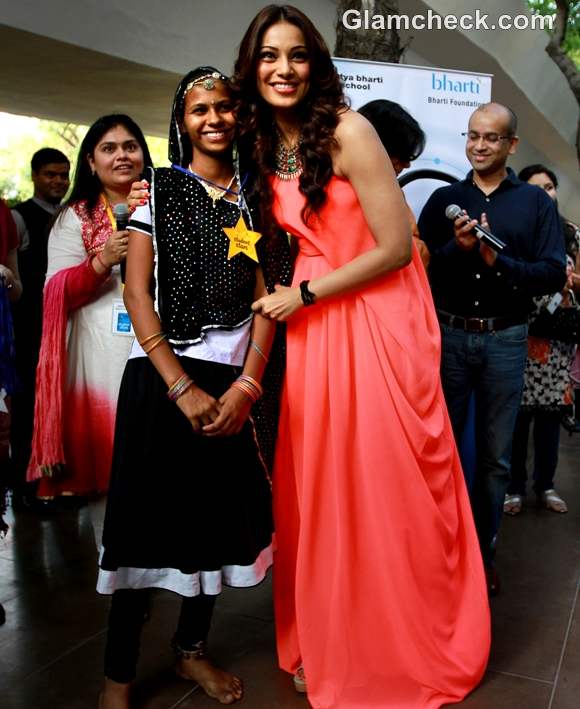 Bipasha attended another event named, 'Student Stars' to felicitate the brave actions undertaken by Satya Bharti Students in Rural India. Bravo! Little Ladies!
Hair & Makeup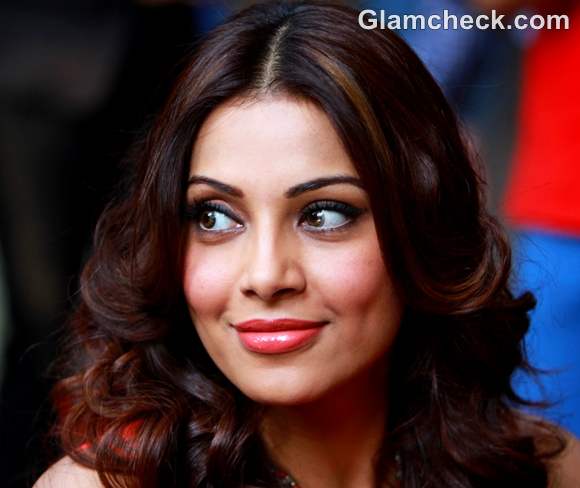 Bipasha Basu orange makeup
Bipasha has a distinct style when it comes to make-up. She adorns her eyes with a dollop of black kohl or liner and always accentuates them well.
Her aphrodisiac eyes were lined with black liner. The lids were brushed with a metallic shade of coral. The apples of her cheeks were rose-tinted which gave such a youthful flush to her face. The seductive pout was done in reddish-coral and finished with gloss. Her layered curls graced her beautiful face and we fell in love with her once again!
Get Her Look
When wearing a simple scarlet dress keep your focus on the colour
Team it up with a statement neck piece
Have a clear face and accentuate the eyes
Coral lips are a good option for your look
Tip: Wear the scarlet dress with panache and oodles of attitude!