Intense sultry smokey eyes with barely there nude lips has been a classic trend for years. Such make-up draws attention to one's eyes by playing down other features of the face, thus creating an aura of mysterious charm. It's the perfect go-to glamour look for the coming winter festivities. Check out this step-by-step tip on how to achieve the ultimate smokey eyes.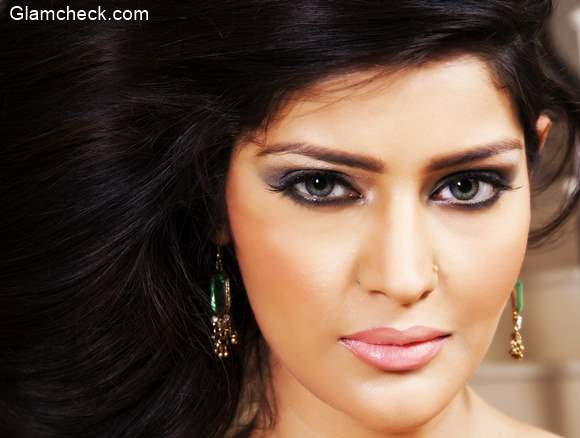 Festive Makeup – Metallic Smokey Eyes with Nude Lips
You'll need:
For the face:
Foundation
Contour highlight kit
Luminous powder
For the eyes:
Shimmery metallic eye-shadow palette
Black gel or liquid eye-liner
Mascara
Eye-brow pencil
And for the lips:
Nude glossy lipstick or lip-gloss
Start with a clean face and apply the foundation, making sure it is blended well. Now contour and highlight, there many tutorials – the Kim-K, the clown or even artistic mehendi, they leave us spoilt for choice!
The Eyes
Instead of the classic dark shadow, we've used a slightly off-beat metallic shade. The eyes are given a smokey effect with shimmery grey metallic eye-shadow and defined with black eye pencil.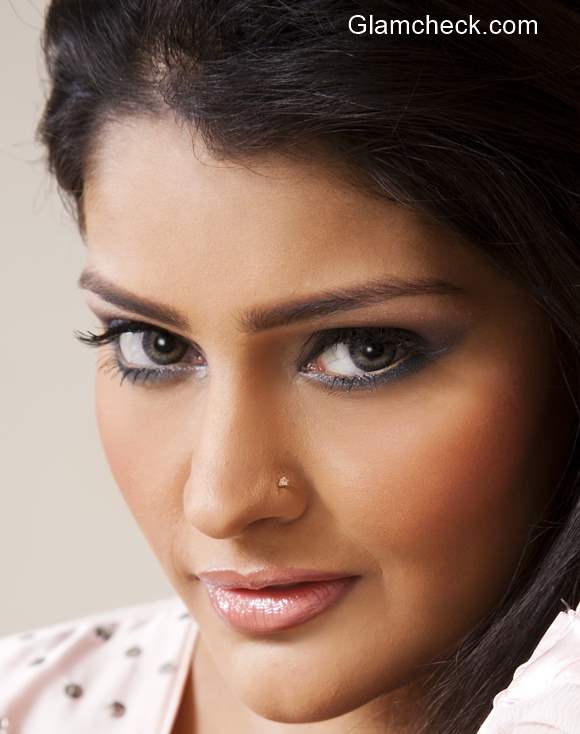 Indian Festive Makeup
Use a lighter metallic silver eye-shadow on the inner corner of the upper eyelid
The darker metallic-grey shadow will be applied lightly on the outer corner and over the crease of the upper eyelid.
Blend either using a brush or your ring finger and slowly build up the intensity
Highlight the brow-bone and define the brows using an eye-brow pencil
Now tightline your eyes using the black gel liner
With the same liner trace the upper and lower lash line, finishing off with a winged eye look.
Tap a bit of the metallic eye-shadow and lightly dab on the mid portion of the lower eyelid.
Finish off with mascara.
You could add false lashes if you fancy one, it adds that extra drama.
The Lips
Apply a nude lipstick and top with clear gloss.
Seal the final look by lightly dabbing luminous powder over your face.
The sultry smokey eye make-up is now done. Just perfect for the festive season!
Image: Shutterstock