Bollywood fashion icon, Sonam Kapoor was spotted during a song shoot for her film 'Khoobsurat' in Mumbai. In going with her role as a bubbly and fun girl, she spots a rather sassy look in the movie.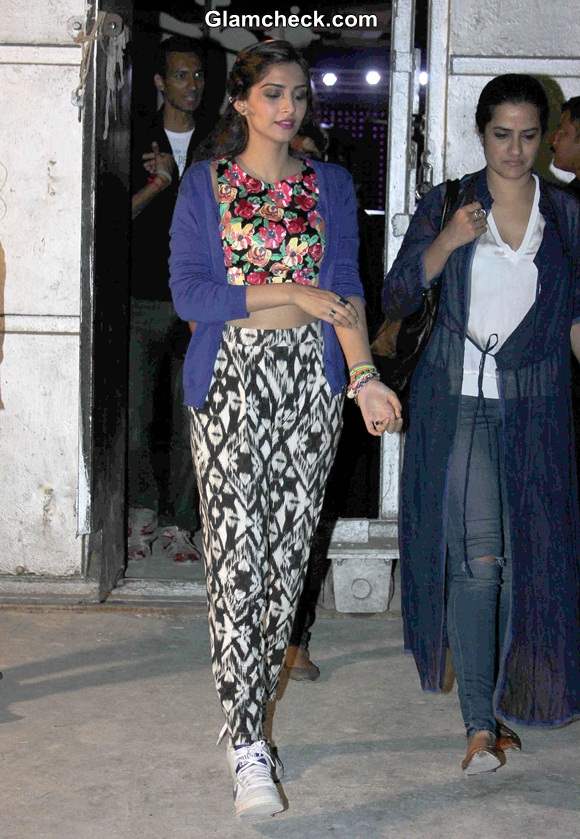 Sonam Kapoor during a song shoot for film Khoobsurat
She effortlessly carries off the tricky combination of floral top and printed trousers; and balances the rather colourful crop-top with black and white trousers and white sneakers. Did you notice? The clash of prints is beautifully toned down by the blue cardigan.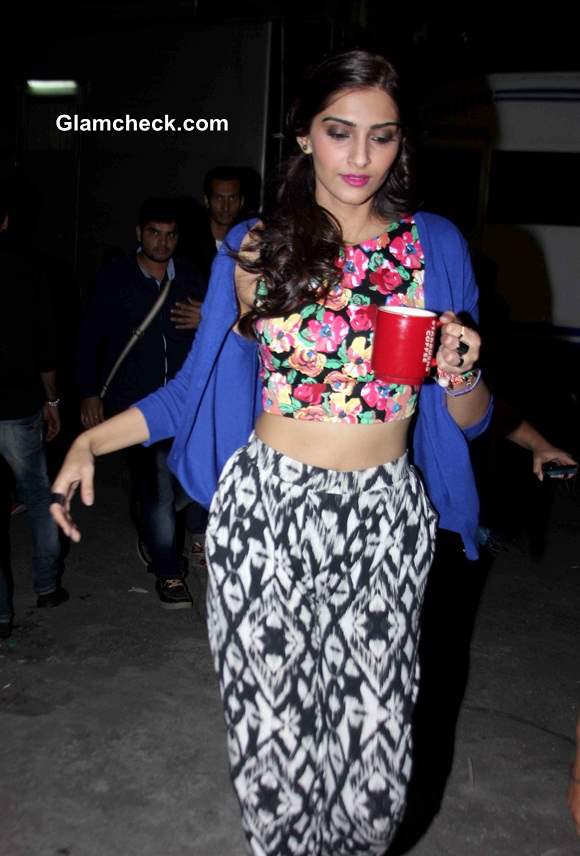 Sonam Kapoor during song shoot for film Khoobsurat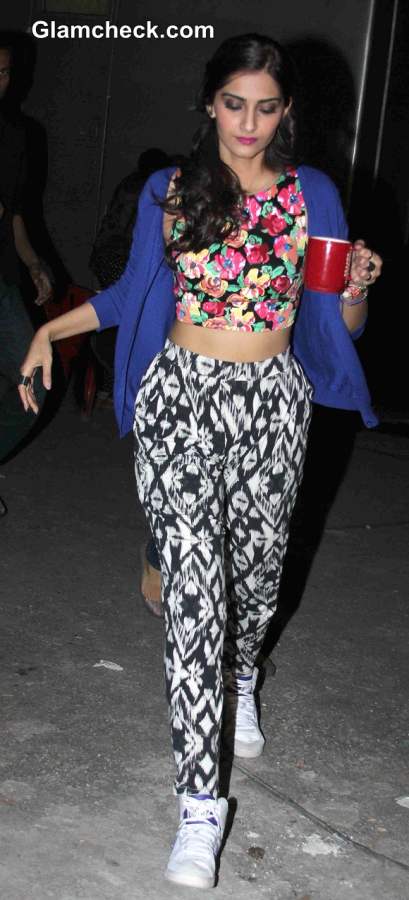 Sonam Kapoor in Khoobsurat
Love this look? Take a cue from Sonam Kapoor on how to wear clashing prints.
Not to be outdone, her co-star, the gorgeous hunk Fawad Afzal Khan looked irresistible in Navy blue Kurta-Pajama teamed with a black Nehru Jacket. The model-actor-singer from Pakistan plays the role of Prince Vikram Singh in the film. With that smouldering look and sleek hairstyle; If only looks could kill!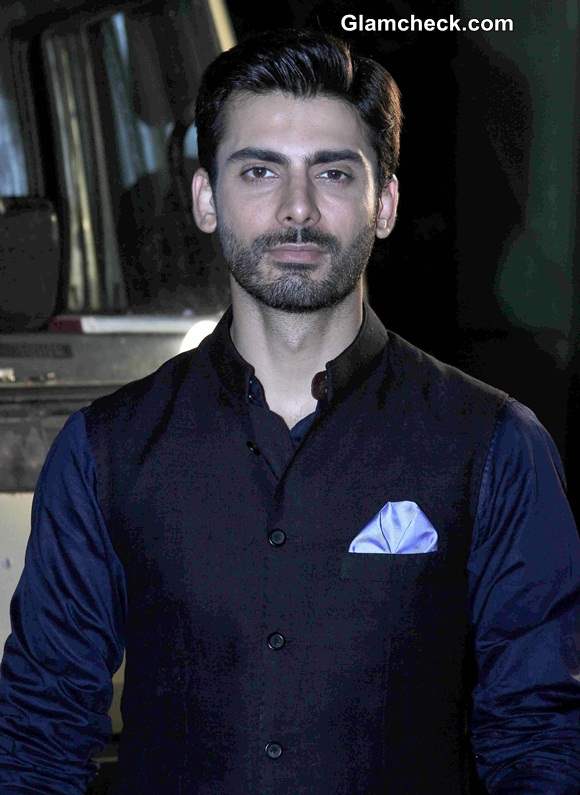 Fawad Afzal Khan film Khoobsurat
Solaris Images