Designer Ritu Beri showcased her new festive collection at Kimaya fashion store. The Chairman and Managing Director of Kimaya, Pradeep Hirani was present at the store.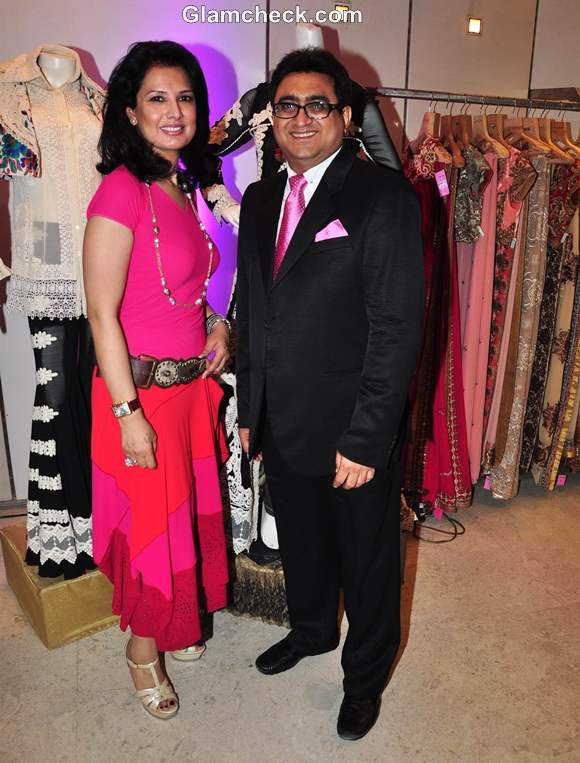 Designer Ritu Beri at the launch of her new Festive Collection at Kimaya
Fashionistas thronged the multi-designer fashion store in Juhu for a preview of the collection. As Diwali approaches, Ritu Beri is ready with her festive collection to woo her clients.
Style Identity
Bold and Beautiful
She Wore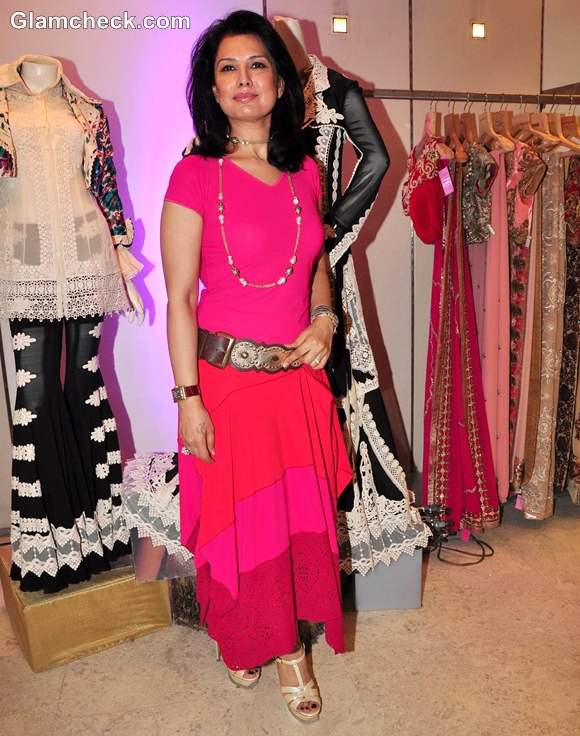 Designer Ritu Beri at the launch new Festive Collection Kimaya
The designer wore a layered maxi dress in fuschia, magenta and coral. She added a wide belt in gold on her hip and a chunky leather watch to assemble her look. The long strand of necklace, bracelet, off-white heels, and a statement ring completed her look.
Hair & Makeup
The lady chose to go dewy on the make-up front by pouting in pink and accentuating her eyes with kohl.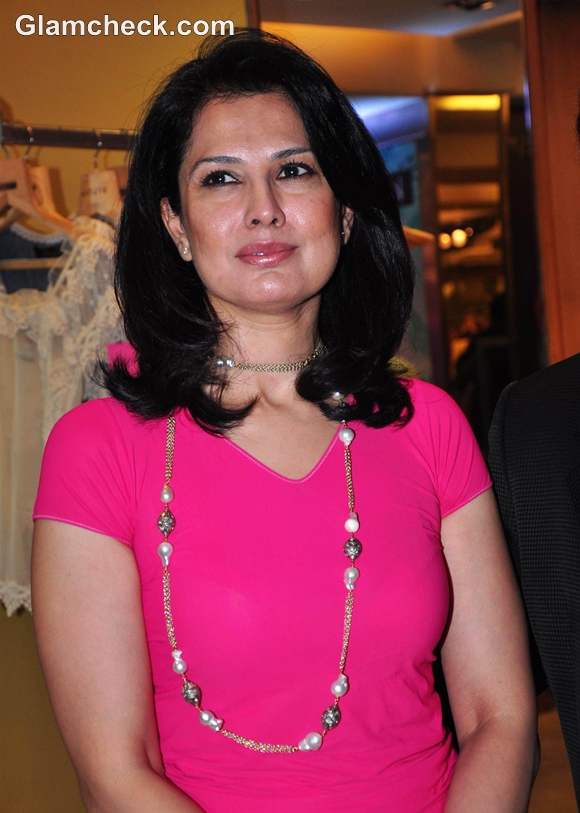 Designer Ritu Beri
The jersey maxi and minimal make-up uplifted her look. To state that, fashion follows Ritu Beri is a right thing to say. She makes her own style statements and the worls imitates it.
The collection had an array of lehengas, shararas and jackets embroidered in traditional motifs for Diwali. Silk and brocade was in abundance and we know they will just fly off the shelves in no time. The guest list included Achala Sachdev, Sangram Singh, Bhagyashree, and many other renowned names.
Ritu Beri was the first Indian designer to head an international design house. She was the design head of the French fashion house, Scherrer. She is also the author of the most expensive book- Firefly- A Fairytale.
Indian Photo Agency