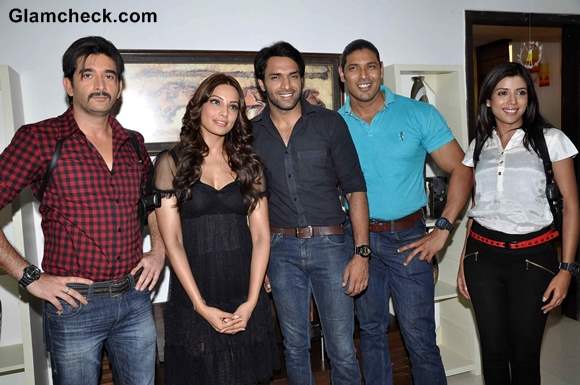 Bollywood actress Bipasha Basu promoted her upcoming film "Aatma" on the sets of the popular Star Plus serial Arjun in Mumbai, India on March 6. The dusky beauty painted a pretty picture at the event.
Her Look
Girl next door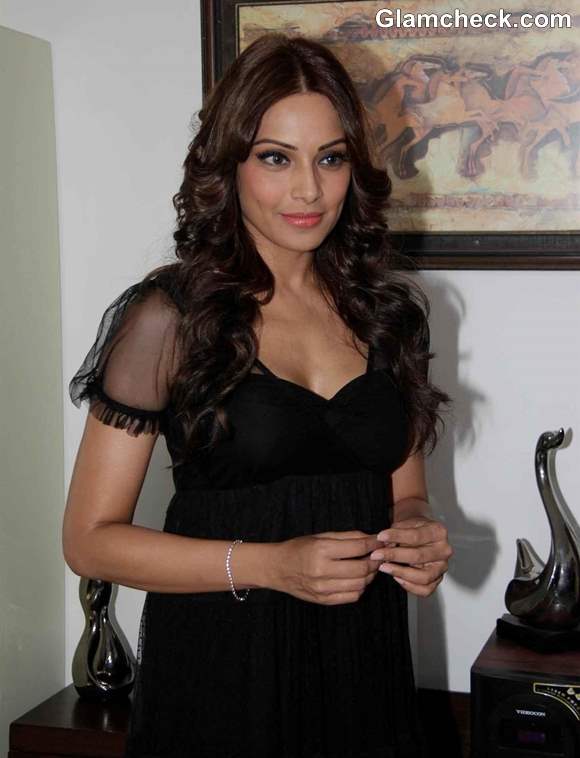 Bipasha Basu in 'Aatma' 2013
What she wore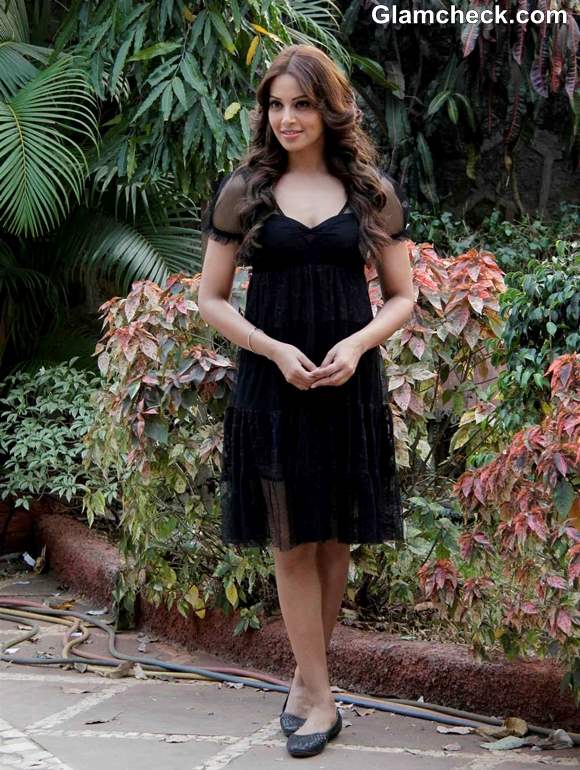 Bipasha Basu in Black Shift Dress at 'Aatma' Promo
Bipasha looked very down-to-earth in a knee-length black shift dress with a sheer black lace overlay and sheer puffy sleeves. The outfit is airy and pleasant to look at while the lace adds a bit of a mature, sexy touch to what is otherwise a youthful and free-spirited ensemble.
She accessorized very simply, as becomes the look, with flat black bellies and a slim silver bracelet.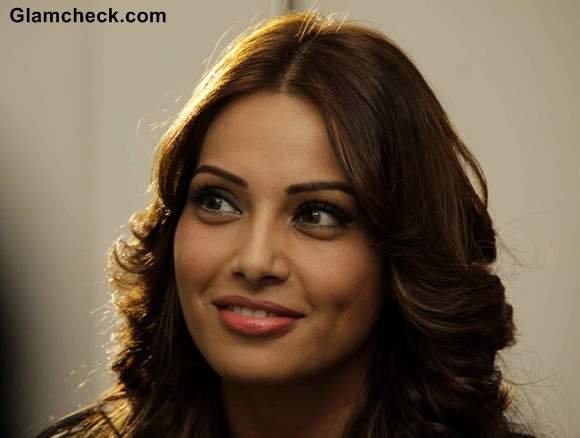 Bipasha Basu at 'Aatma' Promotions
Her patent cascading curls and minimal makeup accentuated her god-given good looks, completing her getup to perfection.
Get the Look
Shift dresses are flirty, feminine, airy, and they embody the very essence of all that is youthfully girly. You can sport a shift dress for practically anything from college wear and mall-hopping to running errands and coffee dates. You can change the look with a few well-chosen accessories. For example, flip flops will make your outfit even more casual while a pair of heels will glam it up.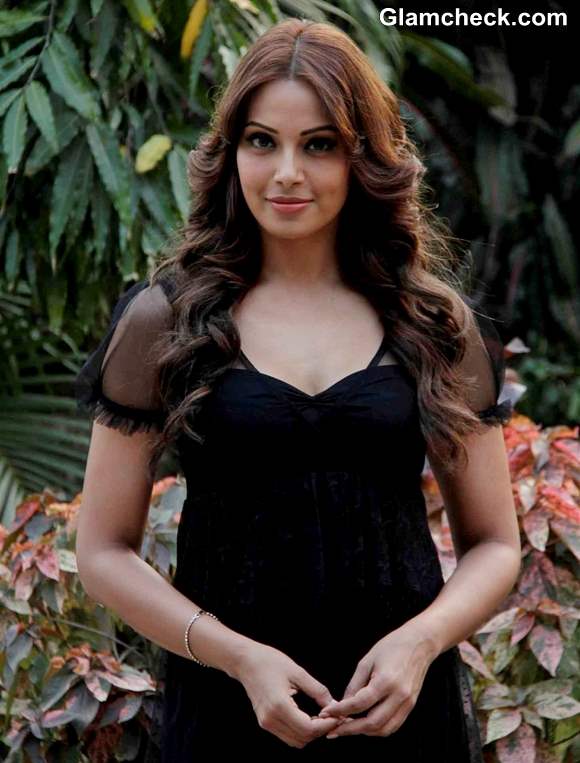 Bipasha Basu movie 2013 'Aatma'
However, if you want to emulate Bipasha's so-sweet look, just pair your shift dress with your favourite ballet shoes and you're set. Try wearing a brightly colored pair that contrasts with your outfit for a pop of color and a touch of whimsy.
IANS