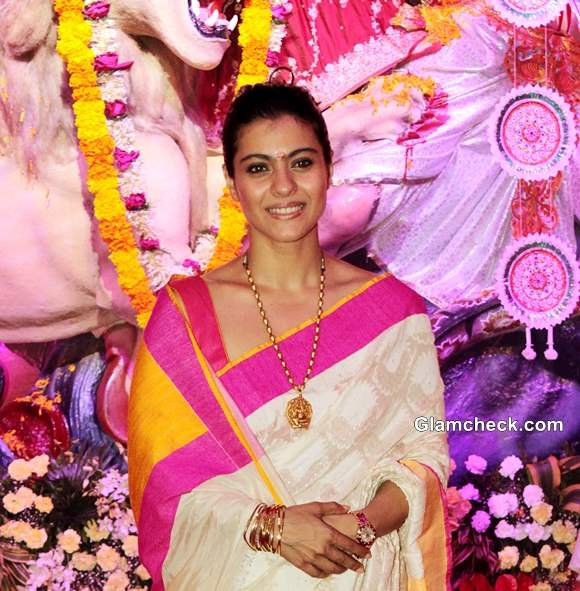 Bollywood actor Kajol Devgan always celebrates Durga Puja and is seen every year at one or the other big public celebration in Mumbai, India. She usually arrives alone or with her mother and sister, but this year she brought along her own two kids for company.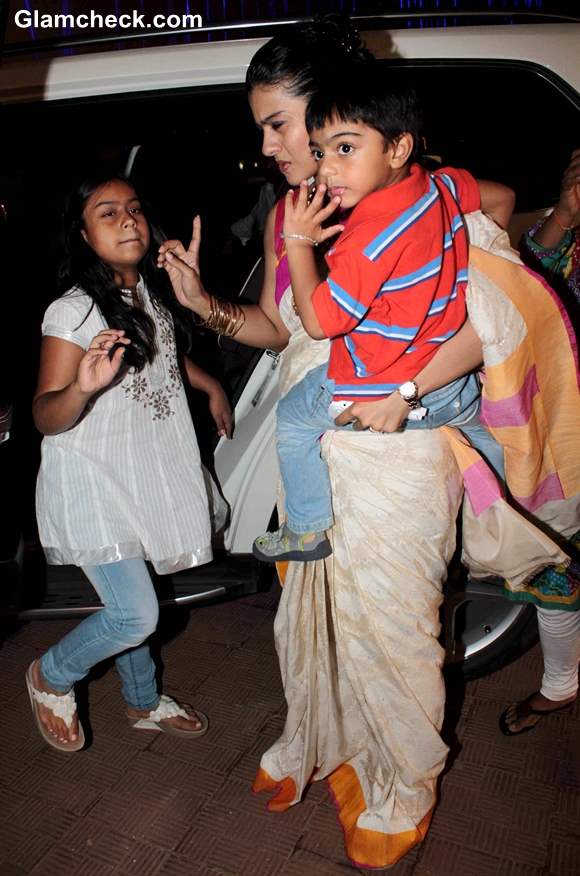 Kajol with her Kids Celebrated Durga Puja in Juhu
She was spotted with her daughter Nysa and son Yug attending the Durga Puja celebration organised by the North Bombay Sarbojanin Durga Puja Samity at the Hotel Tulip Star in Juhu on October 10, 2013. Her cousins director Ayan Mukherjee and Sharbani Mukherji also met her at the venue. While Nysa is often seen with her father actor Ajay Devgan, a sighting of little Yug is quite rare.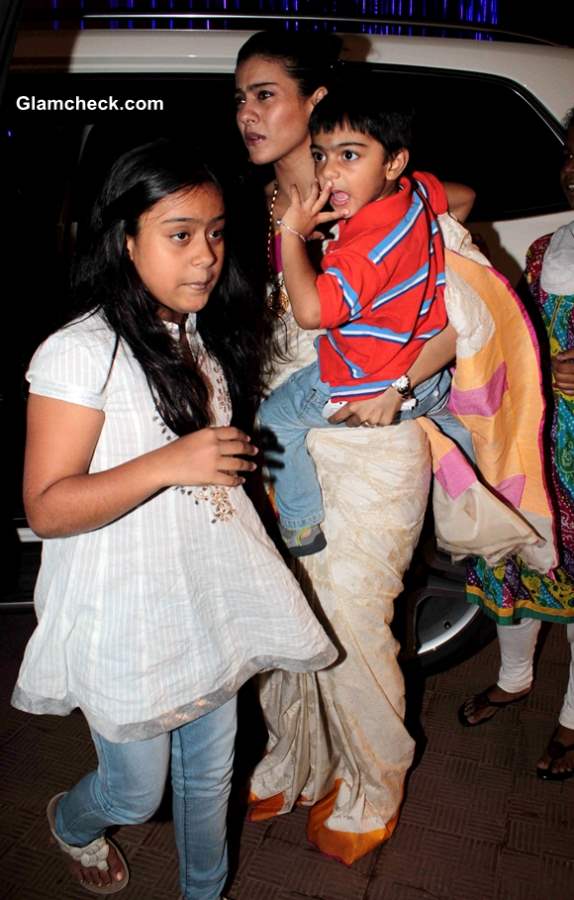 Kajol with daughter Nysa and son Yug at Durga Puja 2013
The three performed an aarti and prayed to the idol, the kids rather distracted as kids will be. Kajol was in a serious mood during the prayers but went back to her quirky self after as she joked around with her kids and greeted her cousins. She, of course, looked as lovely as usual at the event.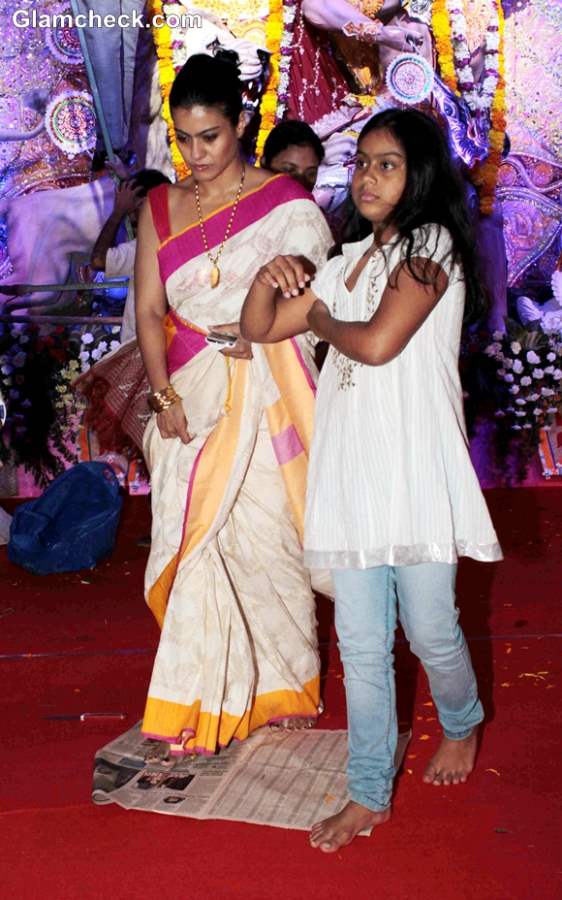 Kajol with daughter Nysa at Durga Puja 2013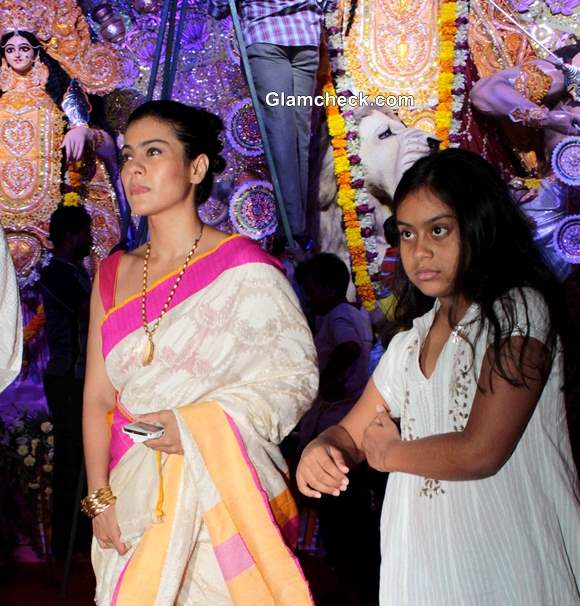 Kajol with daughter Nysa
She always wears a sari for Durga Puja and this year was no different. She sported an off-white sari by Sonam & Paras Modi which boasted a bright fuchsia and yellow border instead of a traditional red one. But it still had a very Bengali take as anyone can plainly see.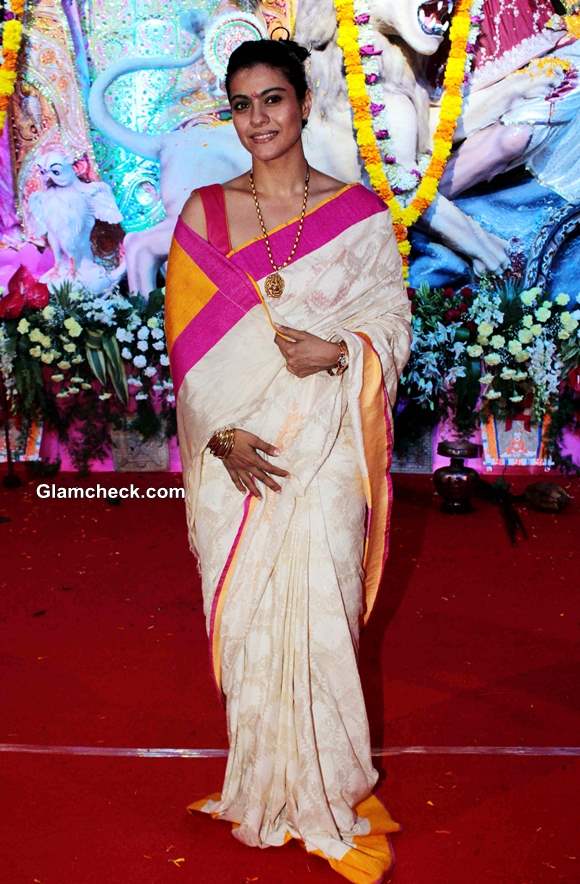 Kajol Traditional Bengali Look Durga Puja 2013
A bunch of plain gold bangles, a statement gold necklace, and a large watch accessorized the outfit while a bun and low-key makeup completed her look.
Her daughter Nysa went casual traditional in blue jeans and a white kurta top along with flat white sandals. Yug was exuding only mischief in a striped red and blue tee, blue jeans and green sports shoes.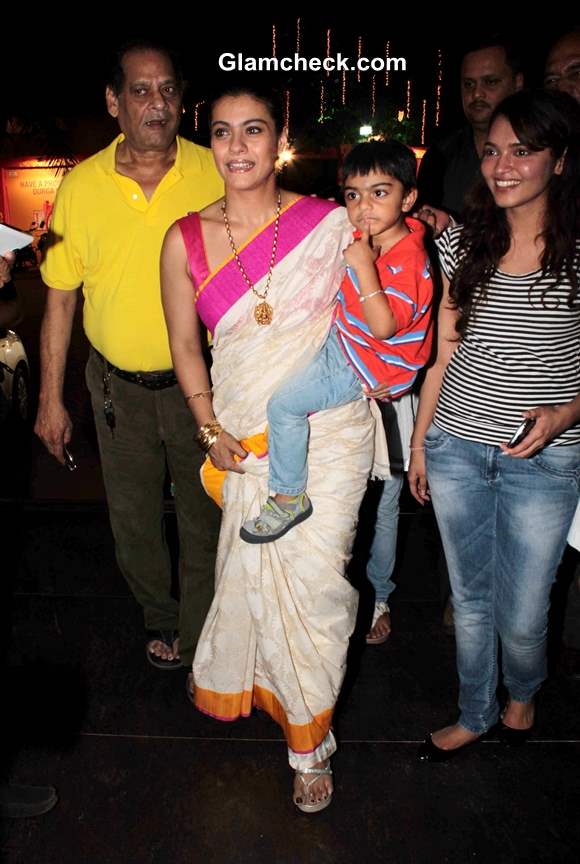 Kajol with son Yug at Durga Puja 2013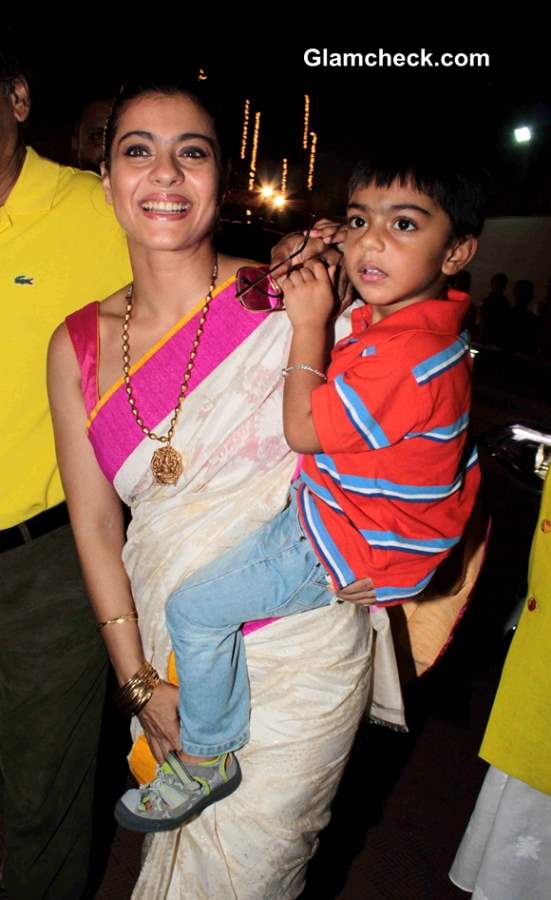 Kajol with son Yug Pictures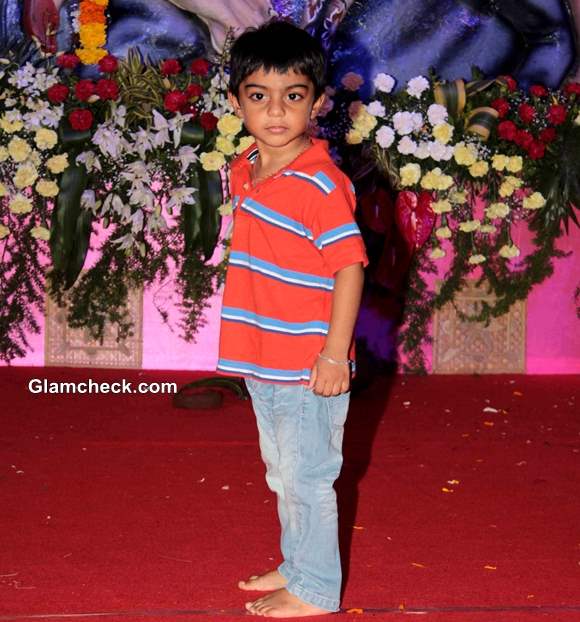 Kajol and Ajay Devgan's son Yug Pictures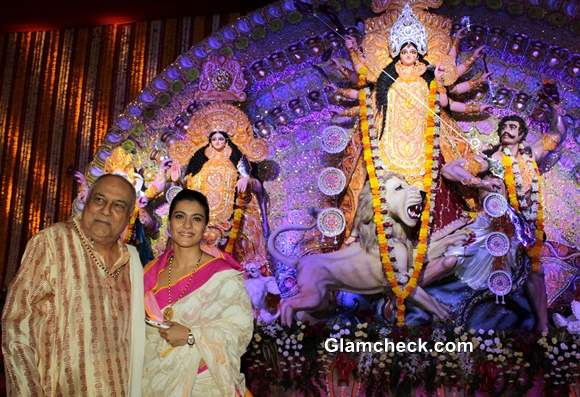 Kajol at Durga Puja 2013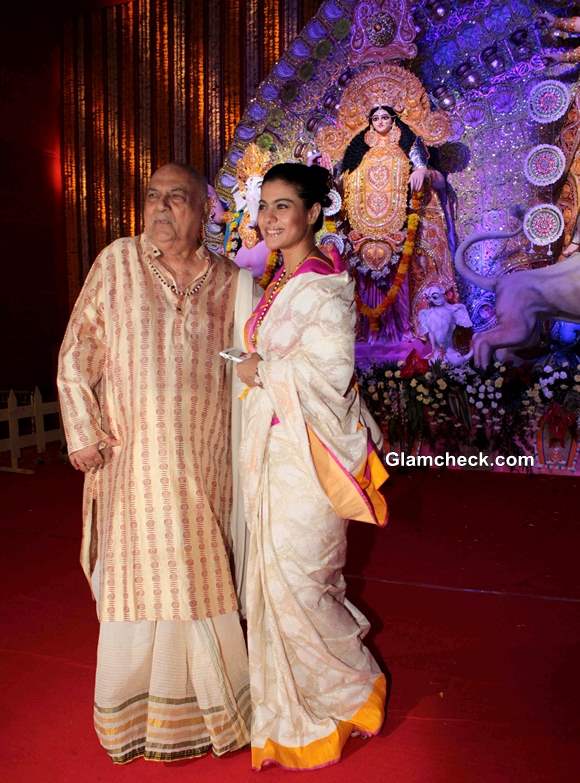 Kajol celebrates Durga Puja 2013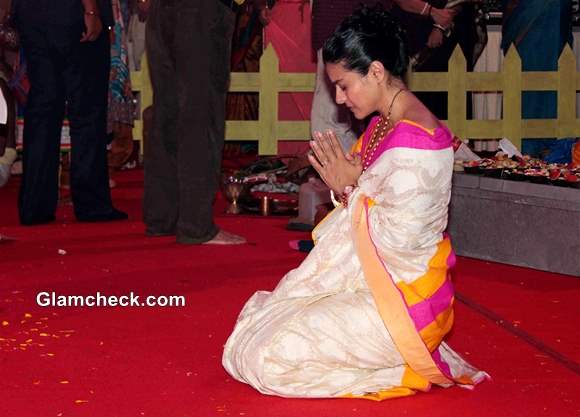 Kajol Durga Puja 2013 Pictures
It's always fun to make festival celebrations a family affair and this Bollywood family was definitely having a good time together. 
Solaris Images