Kangana Ranaut is one of the most stylish actresses in the current crop of Bollywood's leading ladies, and she paves the way for many to follow, due to her fashion sensibilities. Her stylization is not only contained to sartorial choices but also extend to include her hair. The pretty lady is famous for her mop of curly hair, but that doesn't mean there is no variation to it. The diva definitely likes to experiment and opts for hairdos which revolve around curly tresses.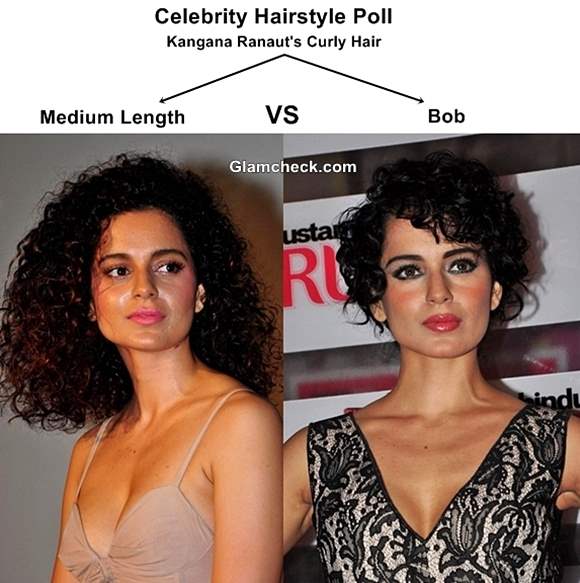 Kangana Ranaut Curly Hair – Medium Length Vs Bob
The star, who is known for her acclaimed performances in movies like Gangster and Fashion, has a penchant for doing up her curly hair in various styles. Here we look at two of them – the medium length curly hair and the curly hair bob.
Kangana's medium length bob has a bed head quality about it. "Artfully" done up bed head hair is usually synonymous with sexy, and therefore it is no wonder that Kangana is looking like a sexy temptress in this particular style.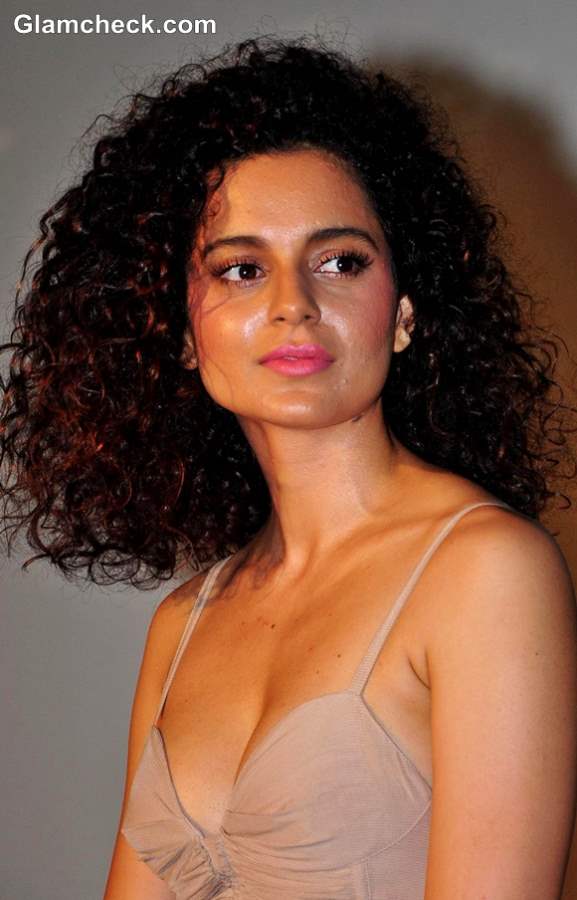 Kangana Ranaut Curly Hair Medium Length 2013
The curly hair bob has an old Hollywood charm to it. This vintage style of hair never goes out of fashion and lends timeless chic to the wearer – and we couldn't have agreed more, especially, after seeing Kangana.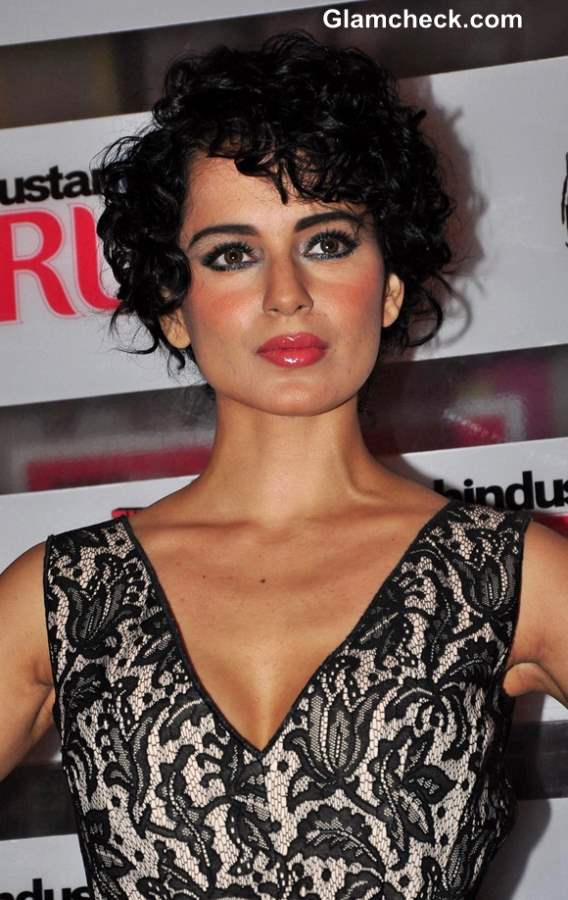 Kangana Ranaut Curly Bob Hair
The fashionista that she is, Ms Ranaut has done a good job of carrying both the hairstyles well. However, in our celeb hairstyle poll, which would have your vote – the medium length one or the bob? Do let us know, which look suits the curly haired beauty more.
Image: Indian Photo Agency, Solaris Images