Bollywood actress Daisy Shah wore her hair in a very down-to-earth do recently. Her brown locks were fashioned into a simple, manageable side braid. No frills, no fuss, no maintenance but all fab.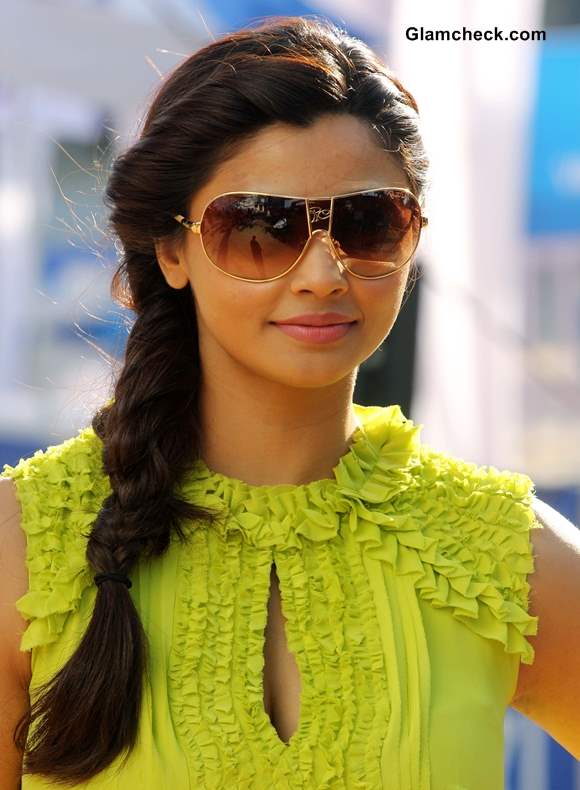 Daisy Shah Sports Casual Side Braid
Her hair was looked soft and smooth but there was nothing pretentious about it. The vibe of the look was entirely casual and laidback. Try out Daisy's side braid the next time you want a quick, easy hairstyle that's high on chic. It's a sweet, wholesome look which inevitably makes you look younger but not juvenile. This is also a decent option for bad hair days or when you don't have time to wash your hair.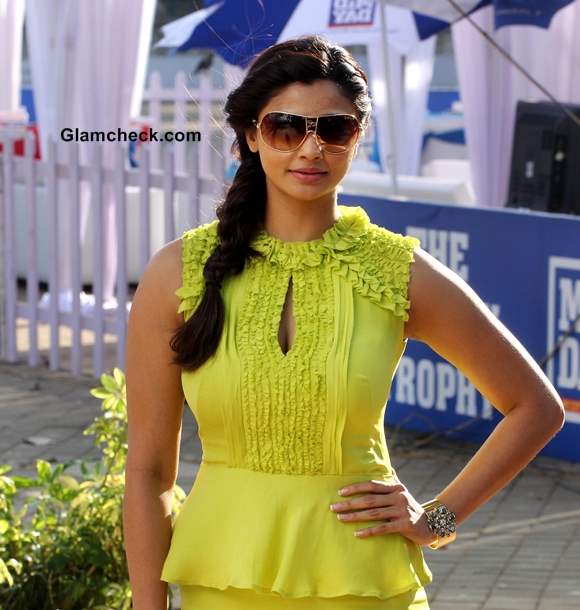 Daisy Shah Hairstyle 2014 Casual Side Braid
Brush your hair well and part it on one side.
Brush your tresses over to the side opposite to the parting.
Divide your hair into three sections.
Begin fashioning a braid. Don't make the braid too tight or you'll look like a school girl. Make the braid close to your head instead of veering off away from it as usually happens when you are plaiting your own hair.
Tie off your braid with an elastic band. 
Solaris Images