The weeks before the release of a movie are the most hectic times for actors. They have to flit from one promotional event to another, usually day after day after day. And yet, they manage to look effortlessly flawless and so full of energy. Professionalism or professional makeup?! You decide. For now, take a dekko at Bollywood actors Neil Nitin Mukesh and Sonal Chauhan as they launched the music of their soon-to-be-released film "3G" at BIG FM 92.7 Studios in Andheri, Mumbai on February 18th.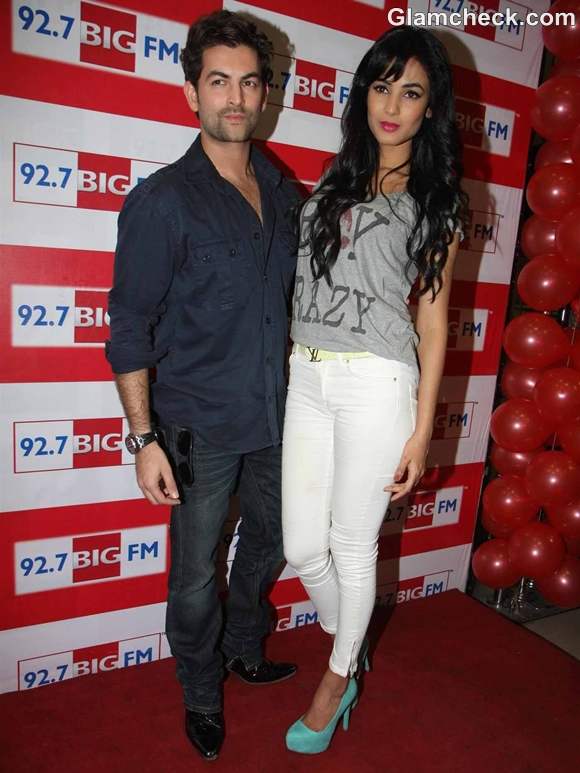 Sonal Chauhan & Neil Nitin Mukesh at BIG FM 92.7 "3G" Music Launch
Neil looked as much of a stud as he always does in charcoal grey jeans, a navy blue shirt with the sleeves rolled up and polished black shoes. His hair was slightly mussed up and he hadn't shaved so his sex appeal was off the charts.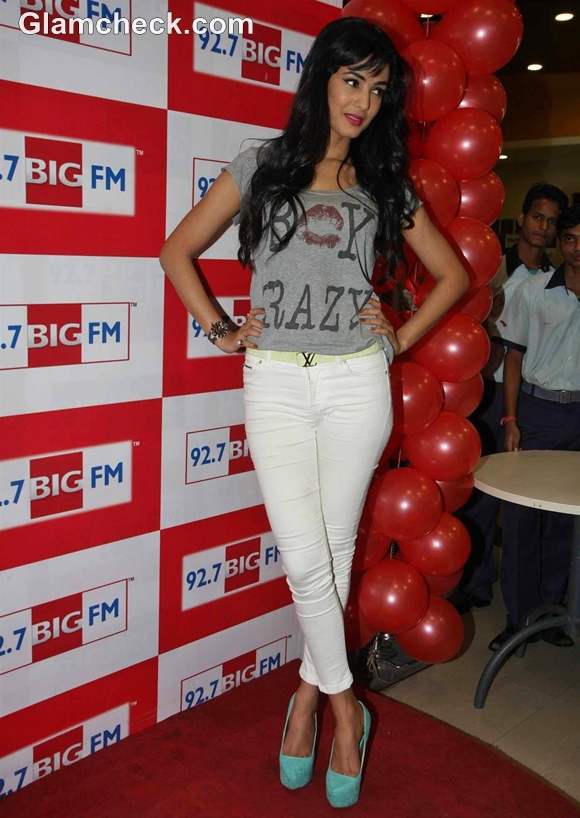 Sonal Chauhan at  BIG FM 92.7 "3G" Music Launch
While Neil went with ruggedly sexy, Sonal balanced him out by going sweet with her look. Her ensemble consisted of a casual grey tee paired with off-white skinny jeans, a pale yellow shimmery belt and yummy teal pumps. Tumbling curly locks, simple cat's eye makeup and a peppy fuchsia lippie completed the look. Love the pops of colour and the youthful feel of the entire ensemble. They both suit her so well!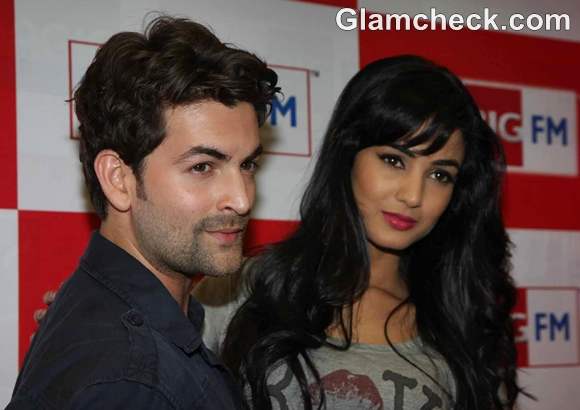 Sonal Chauhan at  BIG FM 92.7 "3G" Music Launch
What was special about this promo was that Sonal belted out a live version of the song Kaise Bataoon while on air. She has, in fact, sung the number for the movie too so be sure to pay close attention to that song when you catch the film. So 3G is actually a music debut too for the pretty young star. Seems like she's ready to take on the music word too much like fellow actress Priyanka Chopra.
IANS